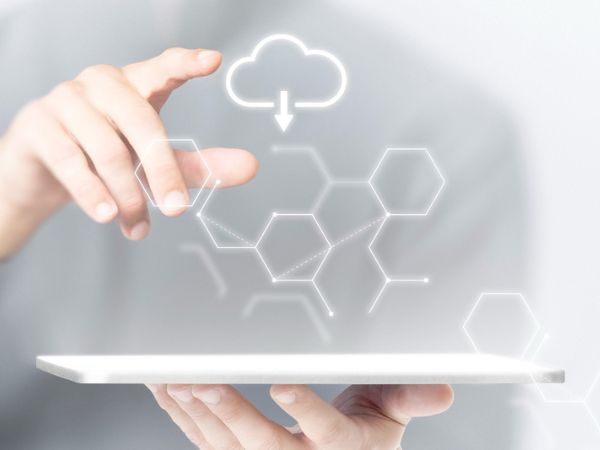 How to prepare for cloud computing?
Introduction
It's no secret that cloud computing has become increasingly popular.
But maybe it seems a risky way to operate a critical IT infrastructure or a futuristic computing model that can only be justified by the biggest brands.
It's neither. It's the future.
Here are some statistics from Forbes to convince you that cloud computing is the future of IT.
Transitioning to the cloud platform involves a lot of factors.
And one of the most important factors is the knowledge level of your employees.
Shifting to the cloud platform makes use of different sets of technologies and practices.
And companies try to make the best use of cloud platforms through
Infrastructure,
Code,
DevOps,
Automated security and
Compliance
Hence, stressing the need for different mindsets.
Benefits of Cloud Computing
There are many reasons for migrating to the cloud platform.
With cloud computing,
Organizations can save money,
Decrease staff members,
Become more agile and competitive.
Able to launch new products to market faster,
Be more efficient,
Lower operational costs,
Decrease costs for IT and IT maintenance
Lower capital expenditures, and
Improve collaboration between departments.
However, this is not just a tangible shift from the physical mainframes to cloud computing.
This shift will certainly require IT, teams, to manage.
Does cloud computing work without an IT team?
Not at all.
In the age of cloud computing, IT departments have become a core part of the business rather than an enabler considered as an obstacle or expense as in days past.
This is an opportunity to add value to the business, but that change requires some new knowledge and skills that organizations are already looking for it.
In this blog, we highlighted a few tips to make sure your employees are ready for the cloud platform.

5 Things to Consider While Educating Employees
Check out these tips:
Start with small but meaningful milestones
Getting your employees started on a smaller project will benefit them in the long run.
Once their training is over, take a test on a simple website, a mobile app, or a file backup program.
The first projects can be simple, but it would definitely enhance their skills effectively.
In this way, your team will quickly grasp the practical applications of cloud computing.
Make sure you are teaching them in the right way
It would be better and more useful to choose a curriculum-based approach rather than generic cloud-based courses.
You can choose a curriculum based on the skills of the employees, then go in in-depth and detailed.
Training is the most important thing in the cloud platform, but it should be given in the right way.
Ensure the vendor you choose has a specific curriculum for each requirement with neutral courses based on the employee's role.
There might be resistance so be prepared
Shifting to the cloud platform is a great organizational change, this would trigger resistance from employees.
Employees might feel insecure about their job or perhaps they are more cautious about the upcoming situation.
Moving to the cloud platform is a brave action, so you cannot blame them.
It is not possible to ignore their opinions, so you should maintain a good level of communication with them.
Apart from training, it would also be helpful to reward them because implementing a reward system will motivate them.
Recognize the reasons behind their resistance.
Taking care of this issue from the beginning will make the transition more seamless.
Give them time to experiment
Cloud computing has no magic formula for success, you have to go through numerous tests and trials.
Cloud technology facilitates innovation and learning if there is motivation.
It does not require any investment in material resources or other infrastructure to experiment.
Inspire and encourage your team to experiment and this would take your business goals to the next level.
Summits and Conferences
Your employees will learn a lot by attending summits and conferences.
Motivate your employees to take part in industry events, AWS summits, and similar technology events.
Employees cannot upgrade their skills by working in offices and cubicles, and they will never understand the concept of agility and collaboration if they are going to work individually.
If you are looking to get into the agility and efficiency of cloud computing, then employees have to boost their collaboration and communication skills as well.
Conclusion
Almost every IT organization has a positive mindset toward the cloud platform, and many organizations have already adopted it or are in the process of doing so.
Training your employees the right way would help your company to adapt to the cloud platform without any hitches.
While indulging in training, make sure that your employees get trained on recognizing cyber attacks as well, because cyber crimes are increasing rapidly, and that could impede progress. Hence, make sure all channels are covered.
https://www.bigscal.com/wp-content/uploads/2022/09/How-to-prepare-for-cloud-computing.jpg
450
600
Shalu Vashisht
https://bigscal.com/wp-content/uploads/2018/03/bigscal-logo1.png
Shalu Vashisht
2022-09-23 14:39:54
2023-03-29 14:33:41
How to prepare for cloud computing?