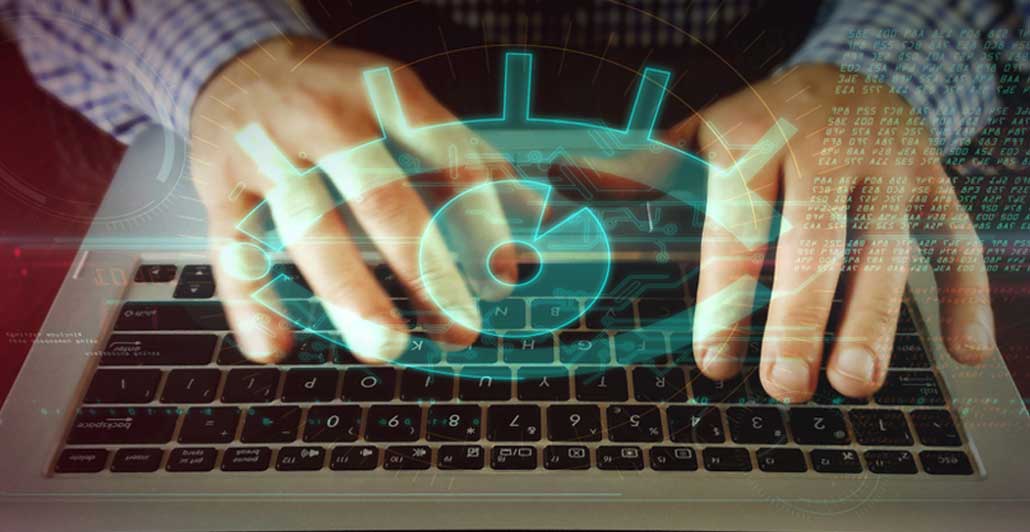 The action of recording (logging) the keys struck on a keyboard, often discreetly, so that the person using the keyboard is unaware that their activities are being observed is known as keystroke logging, also known as keylogging or keyboard capture. The person who is running the logging program can then obtain the data.
keylogger is most often used to steal passwords and other confidential information.
Even Microsoft has openly confirmed that the final version of Windows 10 features a built-in keylogger "to improve typing and writing functions."

Types of keyLogger
There are two types of key-Logger
1. Software-based keyloggers

Features that collect user information without relying solely on keyboard key presses can be added to software keyloggers.
Some of these features include:

logging of the clipboard The software can capture anything that has been copied to the clipboard.
Logging on the computer screen. To collect graphics-based information, screenshots are taken.
Capturing text in a control programmatically.
Search engine queries, instant messenger talks, FTP downloads, and other Internet-based activities are all being recorded (including the bandwidth used).

2. Hardware-based keylogger

Typical Hardware Keylogger is a hardware circuit that is installed anywhere between the computer keyboard and the computer for keystroke logging.
Hardware keyloggers have an advantage over software keyloggers in that they can start logging as soon as the machine is switched on.
Hardware-based keyloggers do not require the installation of any software because they operate at the hardware level of a computer system.
A hardware keylogger's memory size can range from a few kilobytes to several terabytes, with each keystroke recorded typically consuming a byte.

Example

USB Drive
Cable Through
Anti-keylogger
An anti-keylogger is a piece of software specifically designed to detect keyloggers on a computer.
One-time passwords (OTP)
Security tokens
On-screen keyboards
Handwriting recognition and mouse gestures
Deceptive typing
Live CD/USB
Step 1:

Install software keylogger.

Step 2:

Open the software keylogger by pressing the following key. You can also change the key in settings. And Enter the password.
Ctrl+alt+shift+key

Step 3:

Main Dashboard will appear.
Functions of Keylogger
1. Monitoring
After clicking on the Setting -> Monitoring tab following screen will appear.
Make sure that all buttons are set to ON.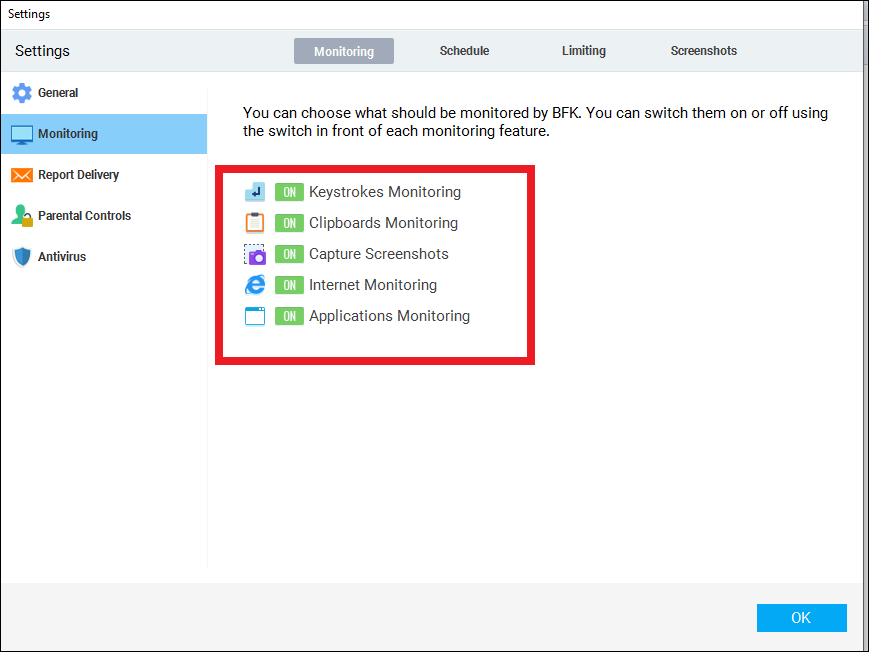 2. Report Delivery
We can also get the report from one system to another system.
For that go to Settings-> Report Delivery.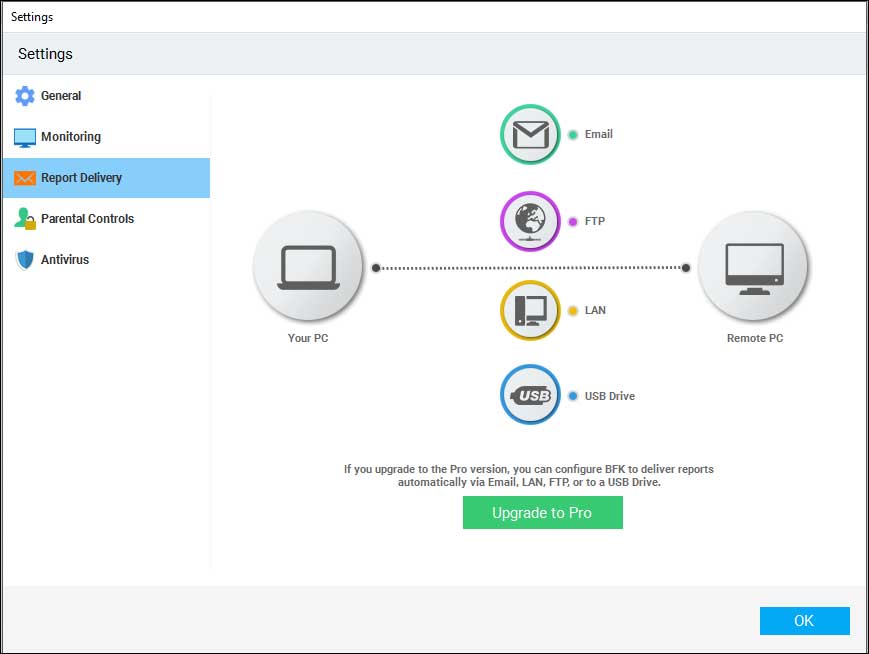 3. Parent control
It is very helpful for a parent to control their child's system.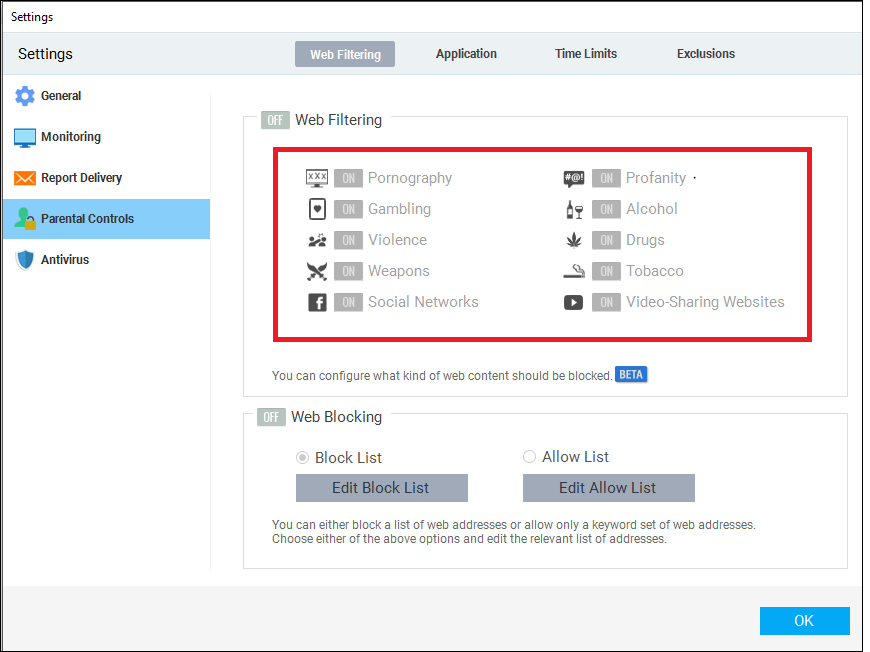 4. Clipboard
It captures how many and what we copy or pasted It generates a report and displays it on the clipboard screen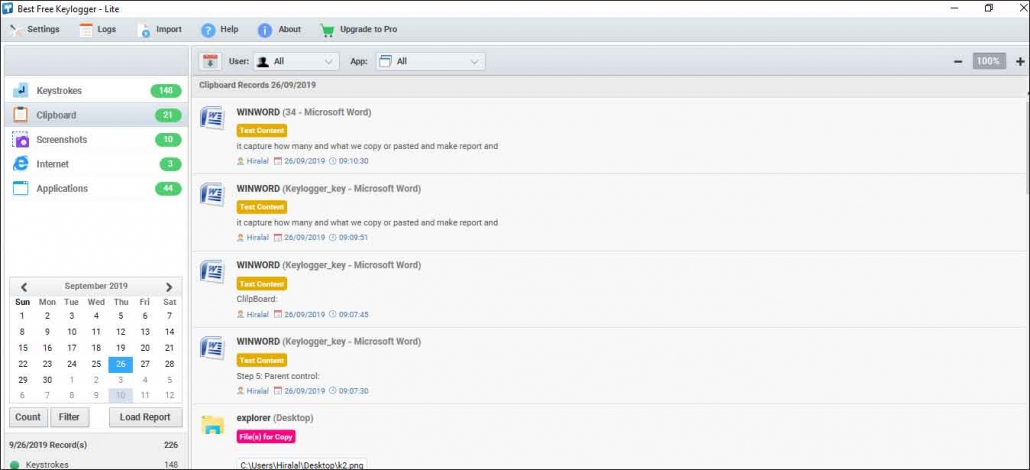 5. Internet
It displays how many websites we visited with date & time.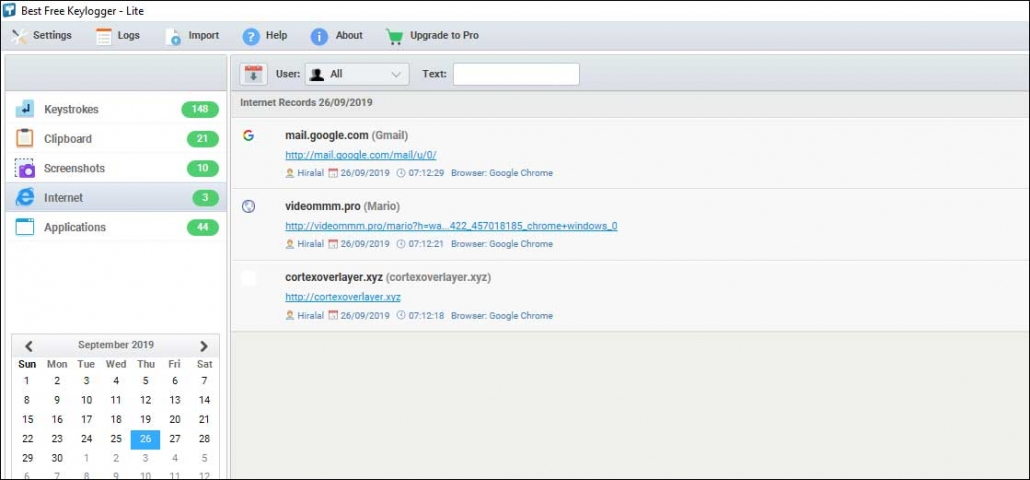 6. Screenshots
It displays the total screenshot taken by the user.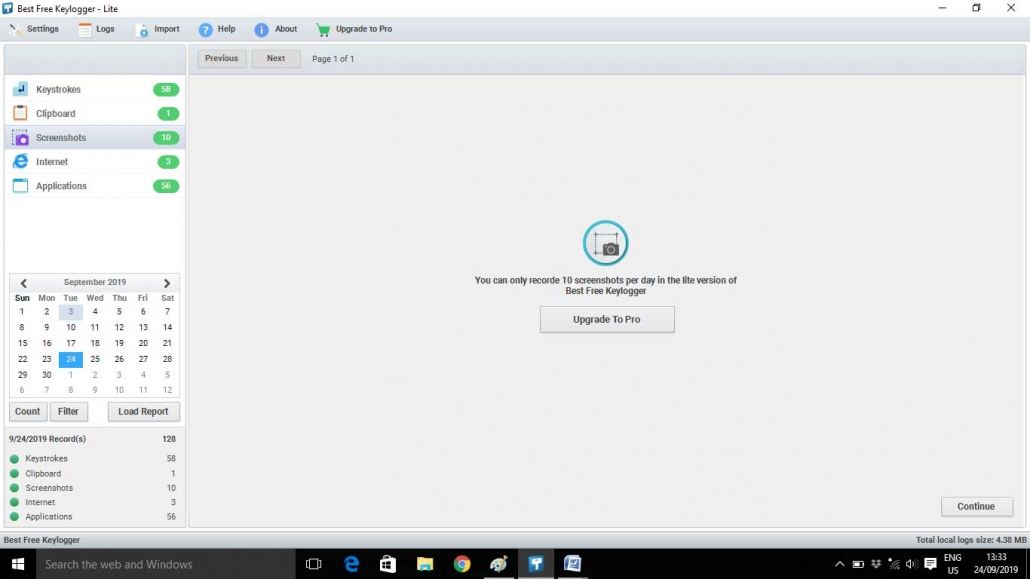 7. Applications
It displays the applications that we had used.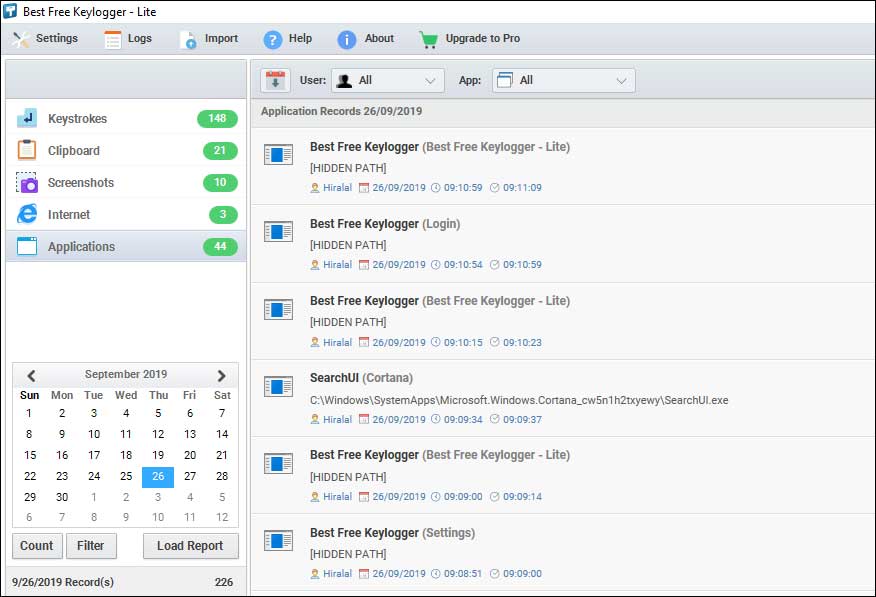 8. Count
Display summary of user activities.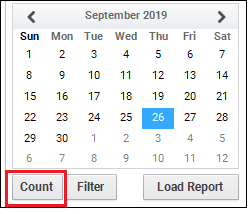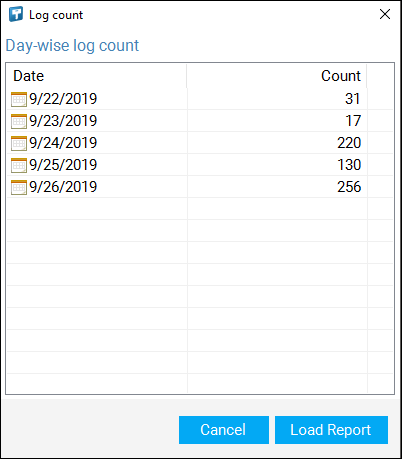 9. Filters
If we need any specific type of data then we can get it from Filter.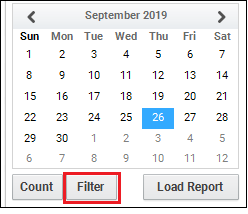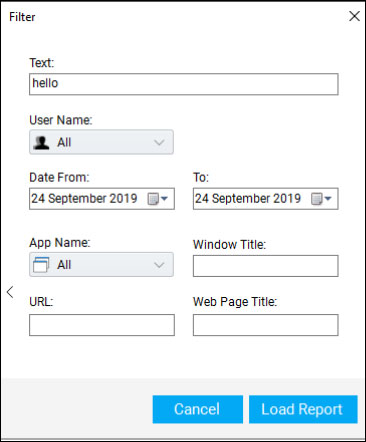 10. Reference of Keyloggers
https://www.bigscal.com/wp-content/uploads/2022/03/keylogger.jpg
532
1030
Jayshree Sonar
https://bigscal.com/wp-content/uploads/2018/03/bigscal-logo1.png
Jayshree Sonar
2022-03-16 12:52:41
2023-03-24 16:10:38
What is Keylogger?