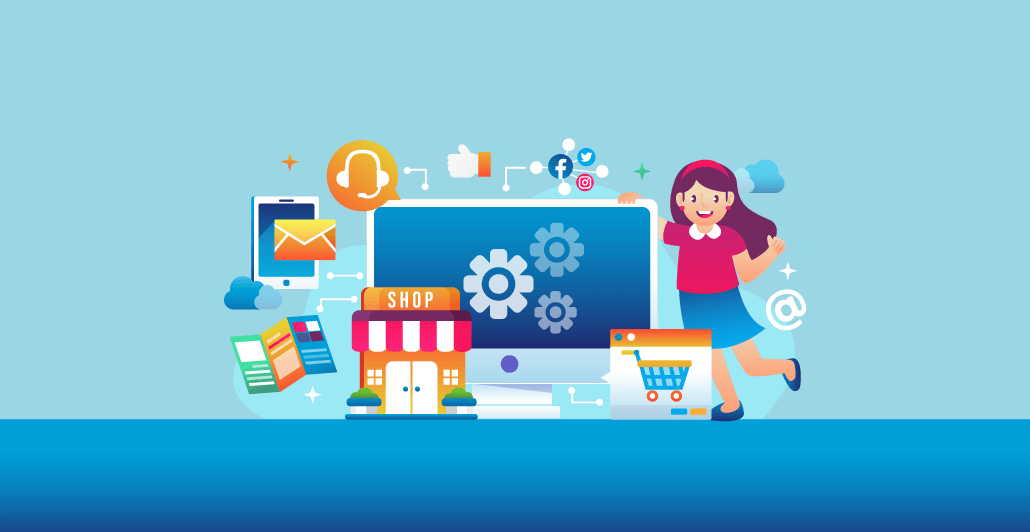 Boost Your Sales With These Awesome Ecommerce Extensions
E-commerce has been booming in recent years. Almost every business has an online presence now. However, online presence alone does not guarantee record sales for any store.Boosting your e-commerce sales is easier than you think. You don't have to search for new customers for those additional sales. More often than not, it is a collection of simple strategies that operate harmoniously to help you achieve your financial goals.
For this, all you need is your laptop and a little research on how to boost your e-commerce sales. One method is using extensions available for your e-commerce development solutions platform.
There are many extensions available in the market that you can easily install or you take help from top it services companies in the world. Some of the most straightforward techniques are:
Upsell your customers
It is easier to sell to an existing customer base than to attract new customers. Upselling means offering a more expensive product than what is added to the cart. Upselling is generally of those products that are more of an up-to-date model or a redesigned product with extra highlights. You can upsell your products during the customer's shopping when they see their cart or during checkout.
Inserting pop-ups to present your visitors with an improved, more expensive item (or a related item) when they add a related item to their cart is one of the simplest ways to implement upsells. Upsells are a simple way to maximize the value of your current customers.
Heat mapping
Heatmaps can be compared to X-Ray films. They provide a thorough picture of user interaction with your website or business (in the form of a graphical representation). Users' scrolling patterns, frequent click-through locations, and preferences for specific goods or websites can all be seen.
Using heat mapping, you can monitor the areas of your website that users particularly enjoy. You can get a complete picture of what your customers want to see and buy by combining the scrolling and clicking data from your website with tools like Hotjar.
Additionally, keep tabs on where visitors come from and how long they stay. In other words, you may learn how many people clicked on your offer and how long they stayed if you use social media for marketing.
Analysis of the sites that have the most significant impact on your website's conversion rate, such as your homepage, landing pages, and high-converting blog entries, is the most efficient approach to using heat maps. You may examine your homepage to see if visitors hover over particular portions or click any CTAs. Use the data to improve your website.
Cart Add-ons
Cart add-ons are an excellent extension for upselling and pitching by recommending other products on the checkout page. The customer's shopping basket may already contain everything they are considering buying, but they are still open to adding more items.
By including "You may also like" images and depictions, you can provide your customers with options other than the ones they've already added to their cart. That could be upgrading from a basic to a fancy model they might have overlooked when shopping or purchasing a complementary item.
Studies have shown that business increases when customers are provided product recommendations before purchasing. Thanks to the Cart Add-Ons expansion, you can use your suggested items using gadgets, shortcodes, or directly in your subject. Don't allow such a simple opportunity to pass up to strengthen your business relationships.
Product review reminder extension
The majority of e-commerce customers read reviews before deciding on their purchase. Stores that gather positive reviews are more likely to turn those visitors into customers who make purchases because of reviews. This tactic functions by prominently displaying favorable customer reviews.
The Product Review Reminder program automatically sends emails reminding consumers to review their purchases in person. The extension emails customers to remind them to review the goods and services they purchased because reviews are crucial to businesses. Time is saved, and the procedure is improved. The extension increases conversion rates while gathering the maximum customer feedback for the products.
Free shipping goal
The word "free" has a fantastic effect on purchasing behavior. 90% of customers would shop more to achieve that free shipping goal. The extension automatically calculates the difference between the current cart amount and the "free shipping target," keeping customers informed of their options and helping the store owner make more money.
This extension gives customers details on the minimum cart value required to receive free shipping and the amount left to spend up to that point. The notification bar will be replaced with a success message once the cart total reaches the free delivery threshold.
Cart abandonments
Every abandoned cart represents a lost chance and money. The most recent figures show that 69.57% of customers leave their shopping carts unfilled. It means that almost 70% of the customers never return to complete their orders, resulting in an annual loss of $18 billion in revenue for e-commerce companies.
The Cart Email Extension effectively converts abandoned purchases into completed orders by delivering automated reminders. Retain customers by making relevant products, highly targeted offers, and discount coupons.
Using the abandoned Cart extension, you can send automated notifications to visitors who leave your store without making a purchase. Choose a notification layout that works with your business strategy and encourages users to finish their transactions.
Use SEO plugins
SEO is the backbone of e-commerce stores. Your organic traffic will grow if you optimize your online store for search engines, mainly if you can rank on the top page of Google for a particular phrase.
It takes little time to optimize an e-commerce store, and you can choose from several excellent plugins to make the process easier. Although some are paid, and some are free, these plugins are generally inexpensive and will deliver a fantastic return on investment when used to the fullest extent possible. Consider it this way: Every time a user arrives at your website via an organic search, you avoid paying for advertising.
Conclusion
On their own, these techniques work fine but try pairing them, and you will notice the growth faster. Extensions help to boost sales and revenue and also build a brand image. Some of the top e-commerce website development company in the United States use extensions to get the desired result. Ecommerse web development services can help business establish a strong online presence and drive sales through their websites.
If you are looking to hire any ecommerse consulting solutions?
Contact Bigscal!!!
Bigscal help businesses create custom e-commerse websites that optimised for sale and user experience.
https://www.bigscal.com/wp-content/uploads/2023/03/Boost-Your-Sales-With-These-Awesome-Ecommerce-Extensions-1.png
532
1030
Pankaj Vaghela
https://bigscal.com/wp-content/uploads/2018/03/bigscal-logo1.png
Pankaj Vaghela
2023-03-20 17:04:41
2023-10-16 09:39:58
Boost Your Sales With These Awesome Ecommerce Extensions