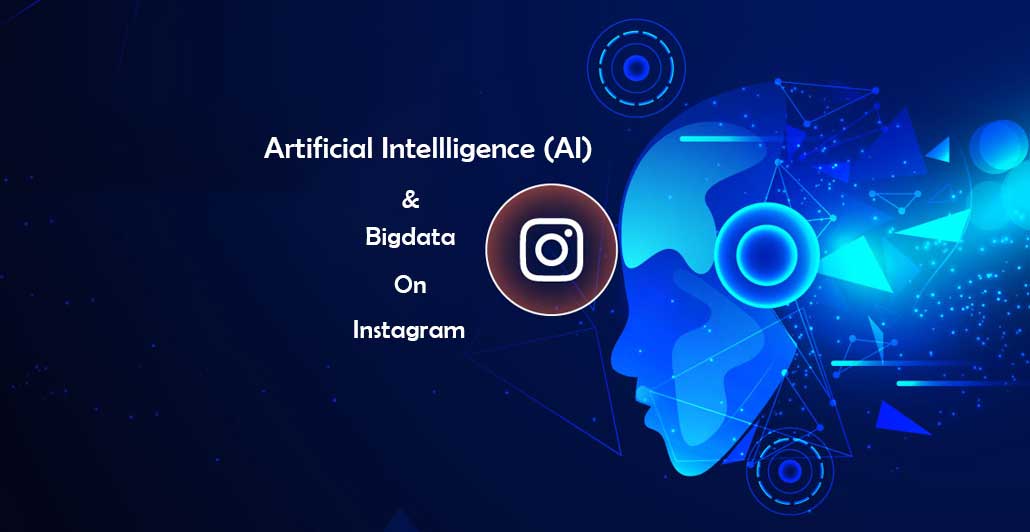 Artificial Intelligence and Big Data On Instagram
In this blog, I have discussed how Artificial Intelligence and Big Data are working on Instagram.
Nowadays, social media has become an invaluable part of many people's daily routines. Social media platforms like Instagram, Facebook, Snapchat, and LinkedIn are the modern ways to keep people in touch. Some platforms like Instagram, Facebook, or Snapchat are useful to share videos, images, or any information through which our followers, friends, and relatives may know about us. These platforms are becoming more popular day by day because of their user-friendly features.
Artificial Intelligence and Big Data On Instagram
With more than 1 billion active users, Instagram has become the most popular social media platform through which we can share or edit images, videos, stories. The United States and India have the most active users of Instagram. In a report, it is said that India has 201 million and The USA has 157 million numbers of Instagram users. Following is the chart that shows the leading countries that have the most active users.
Source – Statista Research Department, Nov 23, 2021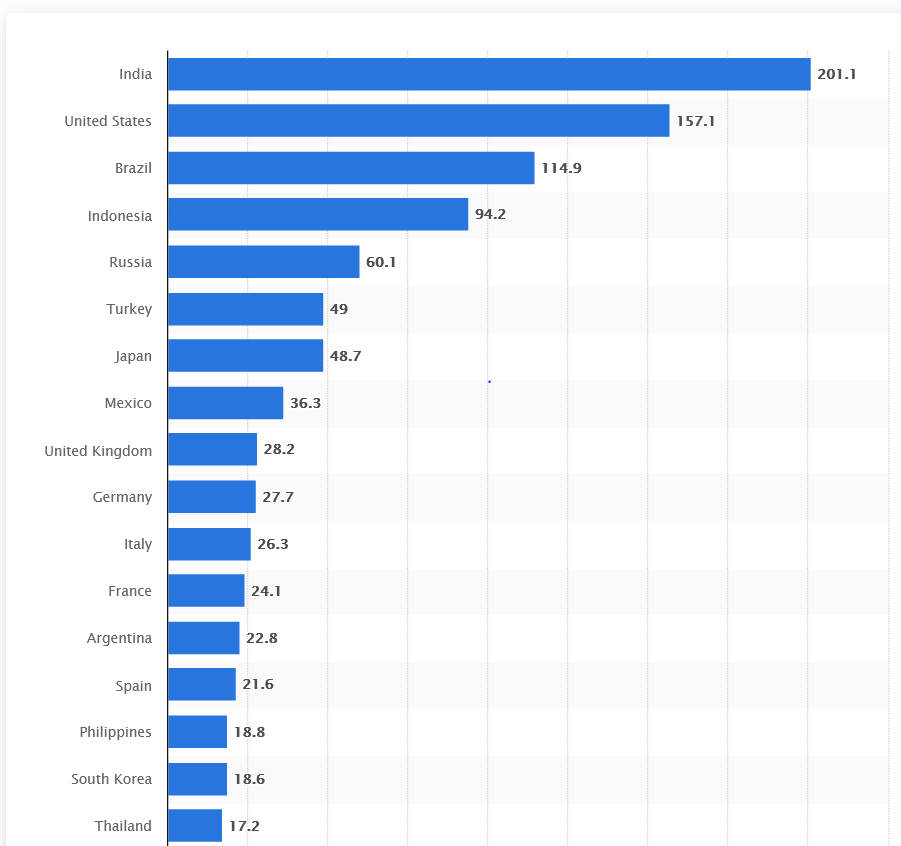 Millions of posts like images, videos, or stories are being shared on Instagram every day and users interact with them by liking the posts, commenting on posts, using hashtags (#), or by sharing the posts. So it is not possible for any human being to keep track of all this data without using AI, Big data, and Machine Learning models. That is the reason why CEO of Instagram Kevin Systrom said that "Instagram isn't necessarily a photo company or a communications company as I like to say, we are also going to be a big data company".

How AI and Big Data transforming Instagram
Instagram is leading among all the photo-sharing social media platforms with a daily number of active users and daily posts both on mobile devices and the web browser. Instagram also introduces some features like filters, stories, and messaging systems. These features attracted not only ordinary users and photographer enthusiasts but also companies, organizations, and global brands. Here I listed out some of the Instagram features that use AI, Big data, and Machine learning –
Content for Explore tab and search function
Target Advertising
Bettering user experience
Filtering/Eliminating /Dealing with spam and posts
Dealing with offensive and inappropriate content
Studying human behavior/ condition
1. Content for Explore tab and search function
Instagram users will write some words using hashtags in the post caption section when they post images, videos, or any other type of information on Instagram. When we like any posts or content on Instagram, AI-driven tools determine the types of content you'll like. The Instagram Explore tab now uses a 3-part ranking funnel that calculates 65 billion functions and creates 90 million model predictions per second to reveal what we see in the Explore Tab. Posts, Stories, shopping posts, and IGTV are among the formats that can now be found there. A method of machine learning called "word embedding" is used by Instagram to identify accounts that are similar to one another. Word embedding systems examine the order in which words appear in the text to measure their relationship. With the help of AI-based technology, the explore tab only displays the accounts you enjoy and not individual posts.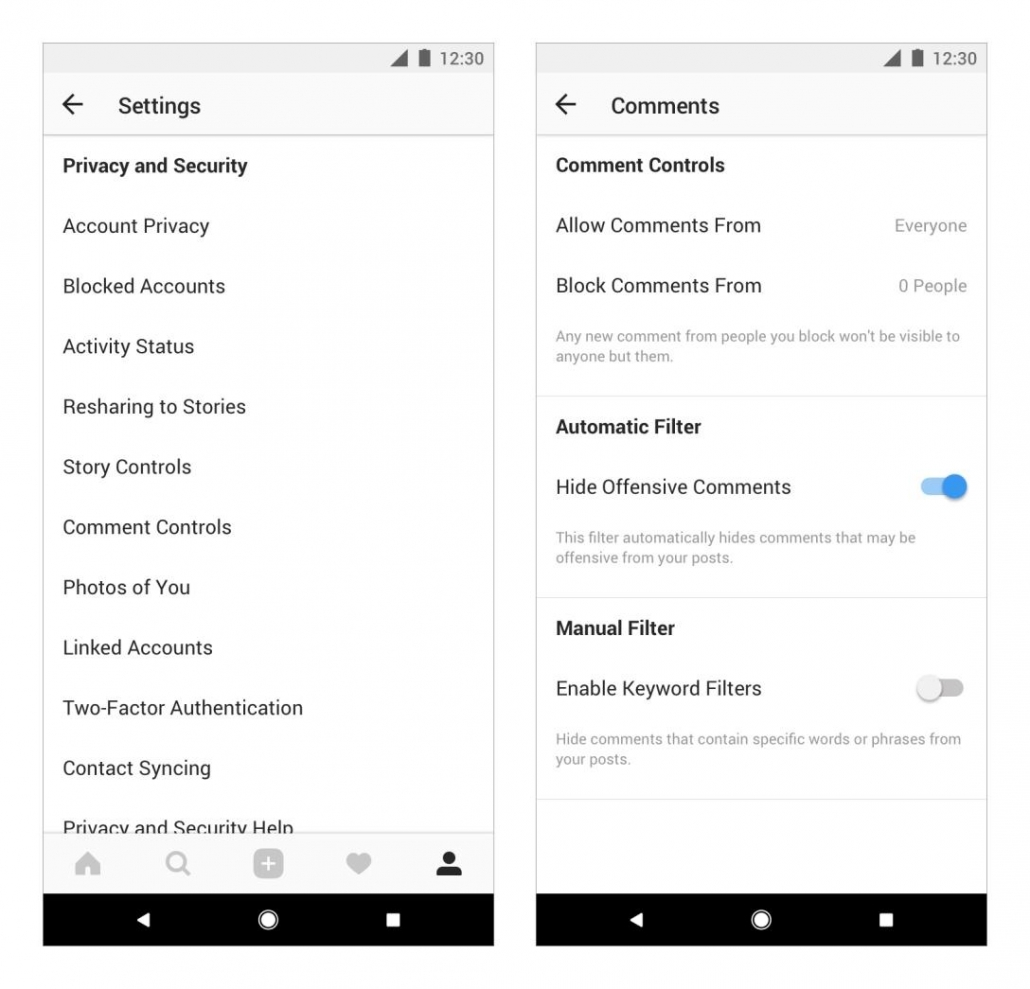 2. Target Advertising
Targeted advertising involves delivering promotional messages to a customer based on their specific traits, interests, and preferences. Advertisers collect this information by monitoring consumer profiles and online activities. Using Instagram to gather information is beneficial to businesses as it provides many helpful insights. Instagram keeps track of search preferences as well as user engagement. So, it sells advertising to brands who are interested in audience types specific to that brand. Companies use it as a means of communicating with prospects. Advertisers use user data to target an audience interested in a given product or service. The data collected may include demographic and behavioral information. Instagram is owned by Facebook, which has 1.8 billion users. Facebook has a strong network of analytics data to target ads based on what people like, who they follow, and what they save.
In Artificial Intelligence, NLP is used to examine a vast quantity of comments and feedback. Marketers will be able to construct a list of consumer thoughts about the product/service in this manner, allowing them to explain why a client is dissatisfied (bad interface, lack of feature, etc.).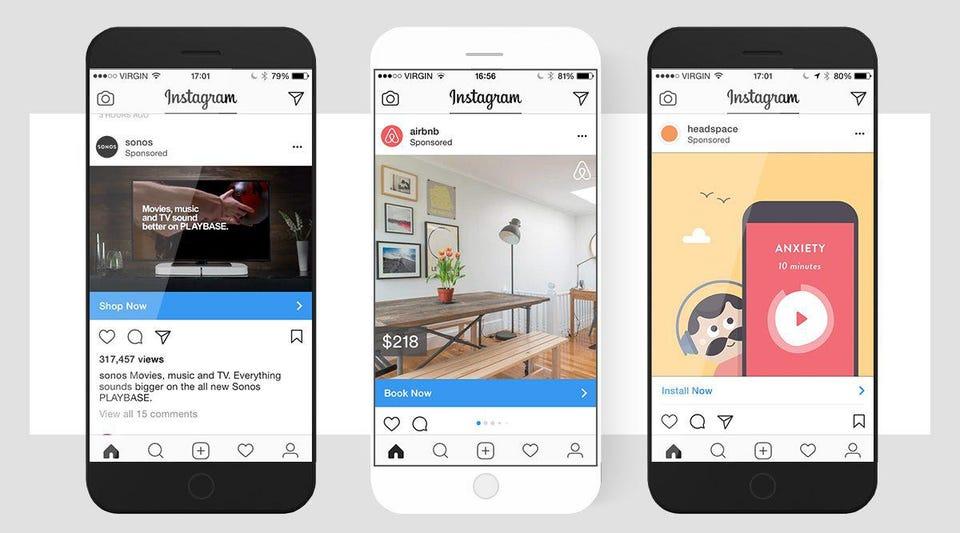 3. Better User Interface and Experience
The success of a social media network is heavily influenced by the user interface design. We employ social networking sites that are well-designed and simple to use. Social media platforms' success is determined by how easy it is for users to interact with the content they find engaging. As a result, Instagram must show people what they enjoy. On any given day, Instagram has millions of users. Many posts are liked, shared, and saved by them. Instagram retains this information and uses it to locate related posts and accounts that are more valuable and entertaining to the user for making Instagram a more user-friendly social networking site. When a user uploads more information, finding the content that every user will feel is more important and relevant gets more difficult. AI and machine learning algorithms were used to identify the content whenever Instagram changed its feed from reverse-sequential order to display posts that they think users will want to see, like, and share. It aided in a better understanding of what kind of information people prefer to see.
4. Filtering/Eliminating/ Dealing with spam
Instagram's AI technology has been specifically trained to detect spam and nasty comments on the platform. Instagram will have to engage contractors to sift through spam and offensive comments to train the machine-learning algorithm to recognize trends and determine whether potential comments are spam or offensive. Spam detection has become more efficient due to AI technologies and DeepText, which read texts and assess their context. Instagram CEO Kevin Systrom claimed in a statement that spam communications posted in English, Spanish, Portuguese, Arabic, French, German, Russian, Japanese, and Chinese will be removed immediately. It is not AI that can eliminate hateful messages. The tech company stated in a blog post that it relies heavily on people to identify and report hate speech on its platform.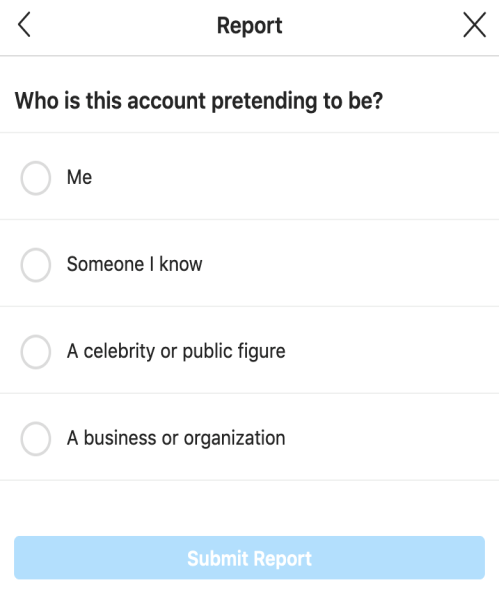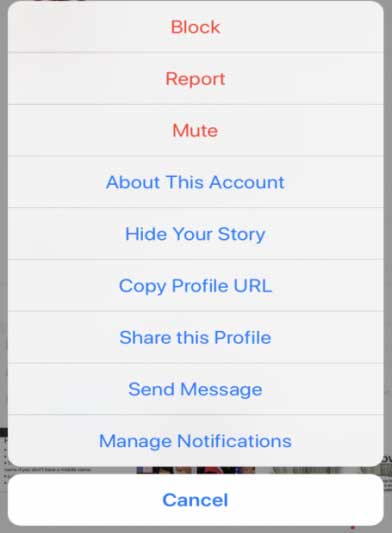 5. Dealing with offensive and inappropriate content
Instagram has announced a new approach for combating cyberbullying, which involves employing a machine learning system to detect and block potential bullies on the network. Instagram is using DeepText, the same machine learning technology employed by Facebook's owners, to combat cyberbullying. DeepText is a text interpretation engine based on deep learning that can read hundreds of postings each second with near-human accuracy. The technology looked for semantics in comments and captions to check if the information was spam or if it was aimed at internet trolls looking for followers and businesses looking to sell items. Instagram has added an inappropriate comment filter that conceals toxic and contentious comments automatically. This filter will hide comments that make personal assaults on someone's looks, character, or health. Moreover, we can be alerted to repeated problems through the filter.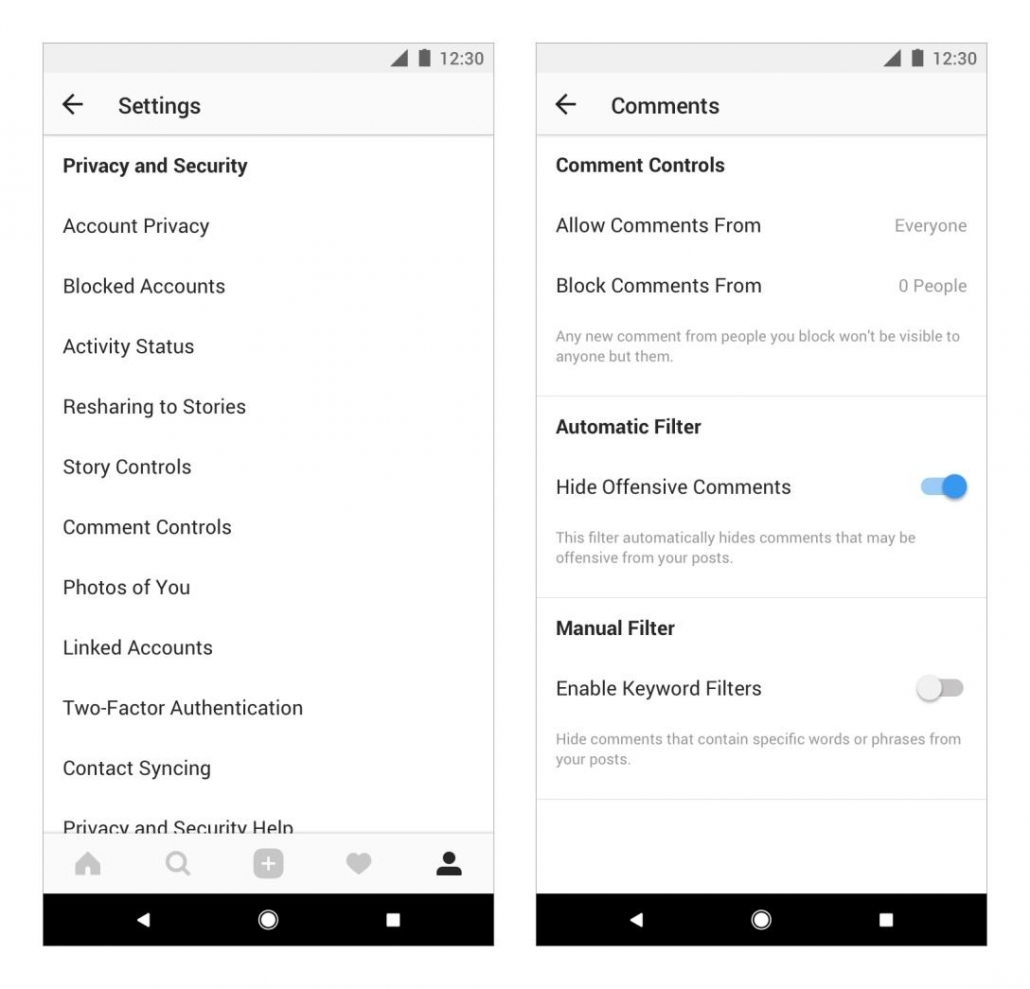 6. Studying human behavior/Condition
How users interact with Instagram's sections determines what content appears to them. By liking articles, videos, and reels, as well as visiting account pages, users may choose what content they want to see in their feeds, stories, reels, and explore tab. By selecting "select close friends", you can show your stories to your closest friends. Your feed will show posts from these friends based on that data. When you tap the Not Interested button, Instagram data is collected and used for future recommendations. The KNN algorithm will refine recommendations for you, your followers, and the people you follow.
Conclusion
A wide range of technologies is included in the term artificial intelligence and Big Data, including machine learning, expert systems, robotics, computer vision, natural language processing, and many more. Businesses have already realized how AI can be used to advance their operations. AI will continue to impact social media networks as it grows and evolves. The sky is the limit when it comes to AI on social media. Using AI in conjunction with social media is proving quite useful for businesses. Using AI tools is an exciting and bright future for any company.
https://www.bigscal.com/wp-content/uploads/2022/02/Artificial-Intelligence-and-Big-Data-1.jpg
532
1030
Shubham Chauhan
https://bigscal.com/wp-content/uploads/2018/03/bigscal-logo1.png
Shubham Chauhan
2022-02-14 15:36:21
2023-03-23 14:17:58
Artificial Intelligence and Big Data On Instagram