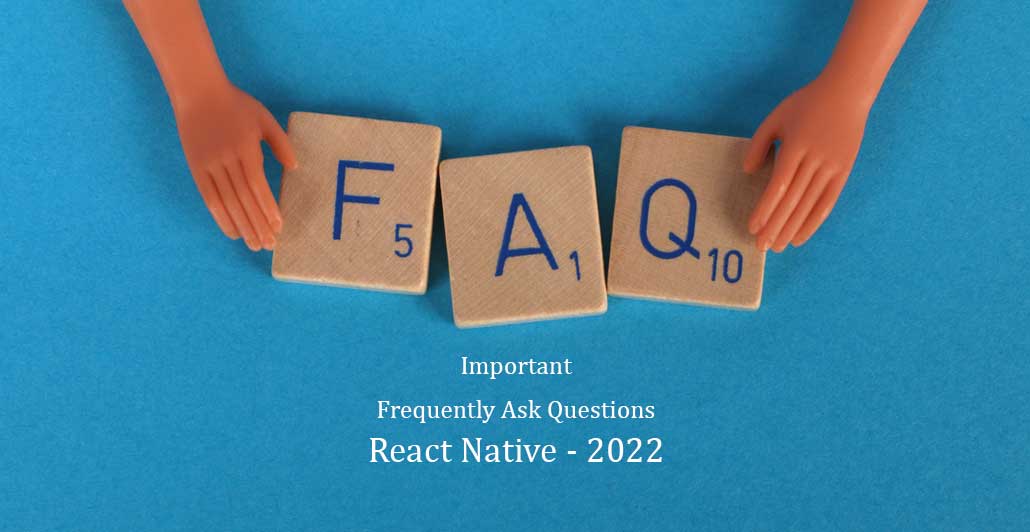 Important Frequently Ask Questions (FAQs) about React Native in 2022
What is React Native?
One of the most extensively used cross-platform mobile app development frameworks is Facebook's React Native. Furthermore, the framework enables mobile applications to construct very intuitive, scalable, and resilient apps that are cross-platform compatible. The key benefit of employing this framework is that it reduces app development time, increases code reuse, and lowers the overall cost of product development.
If you want to build react native applications to reach out to users across platforms, this blog will provide some quick insights. Working with a React Native Development Company is also crucial for the best results.
What is React Native's Importance?
The most prominent benefit of using React Native is reduced mobile app development cost. More than 90% of the codebase may be used to create applications on different platforms. It assists you in saving money in this way. All you need is a single React Native team and a single codebase to get started. React Native app development services are so popular that about 60% of enterprises are using them for their app development projects. When it comes to the cost of developing a React Native app, it is significantly less than that of other platforms.
The popularity of React Native is growing: Future & Beyond.
According to a developer poll, React Native is the most popular cross-platform mobile framework utilized by global developers. React Native was used by nearly 42% of software developers. Only around a third of mobile developers employ cross-platform technologies or frameworks; the remainder use native tools says the report.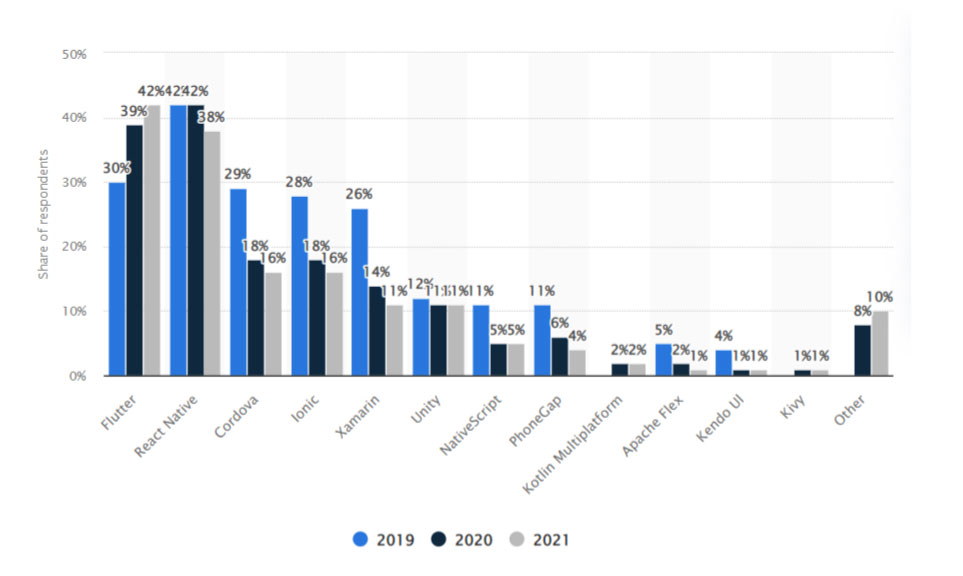 What apps are built with React Native?
One of the best examples of a React Native app is the social networking giant Facebook. Facebook's Ads Manager is the company's first React Native application. Apart from Facebook, the React Native framework is used by Skype, Pinterest, Bloomberg, UberEats, Walmart, Tesla, Shopify, Wix, and many other recognizable names are utilize the React Native framework for their apps.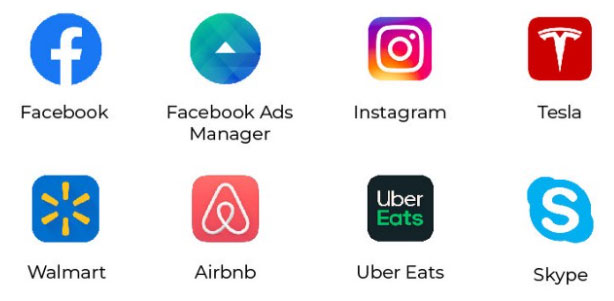 Is it Possible to Migrate Existing Apps to React Native?
Yes, says the author, as long as your program does not rely on the smartphone to perform heavy computational operations. React Native's ever-expanding capabilities enable larger and more complicated apps to be built using it.
Also, by migrating to React Native your app becomes cheaper and your app easier and more cost-effective to maintain. After all, both Android and iOS use the same codebase.
Should I use React Native or native (iOS and Android separately)?
Most apps that rely primarily on the user interface benefit from React Native since we can get the UI to operate on both iOS and Android with minimum effort and, most significantly, we can share the business logic.
Apart from that, React Native uses flexbox for layout, which is the same on iOS, Android, and the web, allowing us to transfer our knowledge from the web rather than learning new engines.
On the other hand, when we consider all of the advantages that a platform has to offer, such as video/audio processing or multithreading, a native program is fantastic. Because React Native focuses solely on the User Interface, it may be inefficient for apps with a lot of native features.

What are Different React Native Technologies?
The needs, specs, and concerns of a product should all be taken into account when selecting cross-platform solutions. The most well-known open-source development tools, other from React Native, are:
NativeScript – It was published in 2014 by Progress and lets developers create apps for both iOS and Android using Angular, Vue, or vanilla JS, CSS, and HTML.
Flutter – Google published it in 2017. Dart is the framework's primary programming language. Dart is a programming language that can be used to create apps for both iOS and Android.
Apache Cordova – Adobe PhoneGap is a platform that is sponsored by Adobe and is also known as PhoneGap.
When used in conjunction with a UI framework like jQuery Mobile, Dojo Mobile, or Sencha Touch, a smartphone app can be created using only HTML, CSS, and JavaScript.
Ionic– The company was created in 2012 to create hybrid mobile applications using JavaScript, CSS, and HTML5. Ionic is largely concerned with an app's appearance and user interface interactions. Developers may also utilize a different front-end framework, such as Angular or React, in addition to these.
Xamarin – powered by Microsoft, allows developers to build apps for iOS and Android using C#
What Kinds Of React Native Tools Are There?
React Native comes with a set of tools that help speed up app development and make a developer's job easier. With a few instances, we'd like to divide them into two groups:
Tools for development

Visual Studio Code: This is an excellent platform for developing applications that meet the needs of both consumers and developers. It allows developers to use various languages such as Java, C++, C#, Python, PHP, and runtimes like Unity and .NET, etc.
Atom: It's a free text editor with some unique features, including built-in package management, cross-platform editing, user templates, themes, and multiple file navigation, all of which aid developers in their work.
Expo: An open-source platform that provides tools for building, deploying, and iterating native Android, iOS, and web apps using the same JavaScript codebase. Reporting, a comprehensive library with native APIs, a shared native runtime, and more are just a few of the features. Expo tools and features are regularly updated thanks to the open-source community and Software Mansion volunteers.

Tools for testing

Jest – It's a JavaScript testing framework that ensures that any JavaScript codebase is valid. It enables developers to easily construct tests using a familiar, intuitive, and feature-rich API.
More examples: Detox, Jasmine, Karma, Cypress, Mocha, Reactotron, Enzyme, ESLint
Advantages and Disadvantages of Using React Native
Pros
Live and hot reloading & Fast Refresh
Faster to Build & Applications
Save Money
One Framework, Multiple Platforms
Smaller Teams
Simplified UI
Reliable and Stable Apps
Large developer community
Development speed and save money
Faster time to market
Cons
Compatibility & debugging issues
Lack of Some Custom Modules
Hard to determine user interface
The framework is immature
Conclusion
React Native provides businesses with several options and flexibility. React Native app development renders great productivity and is very easy to set up. ​You can reach out to a professional React Native app development company if you want to create applications that are highly scalable, robust, secure, and according to the users-demand. This is one of the most popular open-source platforms having various unique features such as the ones already discussed in this article.
Reference:
https://www.bigscal.com/wp-content/uploads/2022/01/FAQ-for-React-Native-2022-1.jpg
532
1030
Sagar Mandani
https://bigscal.com/wp-content/uploads/2018/03/bigscal-logo1.png
Sagar Mandani
2022-01-24 17:13:29
2023-03-22 13:27:36
Important Frequently Ask Questions (FAQs) about React Native in 2022