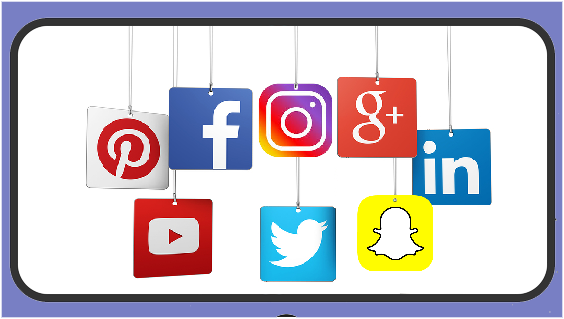 Latest Social Media Marketing Trends To Uplift Your Business
Are you looking to explore your business worldwide, now it is possible with social media You can implement these trends to have a superb business online presence.
There is no doubt that social media has evolved drastically. Here are, not only the one purpose to connect with social media but also it provides a different way to famous among individuals.
There are many social apps are like, Facebook, Instagram, Whatsapp, Linkedin, Twitter, indeed, etc. in 2019, the estimated statistics number shows that around 258.27 million users active on social media in India. Most probably, this year will surpass the current ratio with a huge difference.
when it comes to implementing marketing tactics, this platform works exceptionally. Studies say that social apps have turned paid social media marketing into the modern ways to materialize digital marketing tactics.
To obtain favorable results, you can opt for BIGSCAL Technology. Exploring our service portfolio related to these services will let you know our accomplishments in this realm.
THE KEY TREND IN SOCIAL MEDIA MARKETING:
Video Ads Are On Surge
Videos claimed of being one of the undisputed methods to display promotional content. In the meanwhile, different types of variations have been seen in videos. Being a user of social media, you must have observed a surge in video ads that are relevant to any brand. Based on the uplifted demand for videos, we can say that video will remain a vital part of marketing. This is the fact which encourages more advertisers to use as their prior marketing platform.
Live Streaming Is Increasing Drastically
In the past year, the number of users engaging with live streaming has maximized exponentially. The live video feature has gotten increasingly used by users since its introduction. It is calculated that the ratio and engagement of live videos are greater than the normal posts. Marketers can consider live streaming as the best way to get organic results. This is happening due to the live feedback that a video gets in form of comments.
Creative Visual Content (Short Video or GIF)
If an image portraits a thousand words, then a short video or GIF explains the entire story behind it. Undoubtedly, images are the true companion to promote anything in a business. But, in this modern and fast world, if you use explanatory videos and GIFs, it would be easy to attract visitors' attention. Because these videos provide a complete view in short frames. As the demand for these videos is booming, this is quite visible that GIFs have long been praised by users and big marketers.
Chatbots Will Make Customer Service Faster
Are no longer the robotic, clunky machines they once were. They are bots that can provide an instant connection with customers from all over the world – solving customer issues and even ordering pizza.
Chatbots give brands the chance to interact quickly with their audience in a way that feels personal. As bots become smarter and more human-like you can customize your brand voice and send personalized messages directly to users. Facebook reported that they now see 100,000 monthly active bots on Facebook Messenger, offering a whole new platform for marketers to connect with audiences. You can hire BIGSCAL Technology for having an exceptional digital marketing experience for your business.
The Verdict:
The development of advanced technologies has given birth to more creative possibilities for businesses to engage greatly with customers.
Ephemeral Content Will Provide The Best Engagement Rate
Snapchat, Instagram, and Facebook stories have led to the popularity of ephemeral content. Most ephemeral content is shared for up to 24 hours and then disappears forever. Brands are now creating content for their social channels as well as having a separate strategy for their ephemeral content marketing. Ephemeral content allows you to be more authentic, we are seeing many brands using their Instagram profile for their best, high-quality content and stories for more real-time content. Because of the nature of stories content is lost within hours, making your followers take fast action and marketers gain from it. Having stories that appear at the top of your follower's feed helps keep your brand at the top of their minds.
We now have so many more options to link social activity to business impact through data integrations and a better understanding of how social media can affect the bottom line. Successful companies will implement robust measurement systems that create a direct link between social activity and predetermined goals – whether it's email, sign-ups, e-commerce sales, or spreading a specific message. It's been gaining popularity and steadily growing, even though it's still in the early stages.
https://www.bigscal.com/wp-content/uploads/2018/05/s.png
319
564
Ketan
https://bigscal.com/wp-content/uploads/2018/03/bigscal-logo1.png
Ketan
2018-05-24 01:49:37
2023-03-31 12:15:40
Latest Social Media Marketing Trends To Uplift Your Business