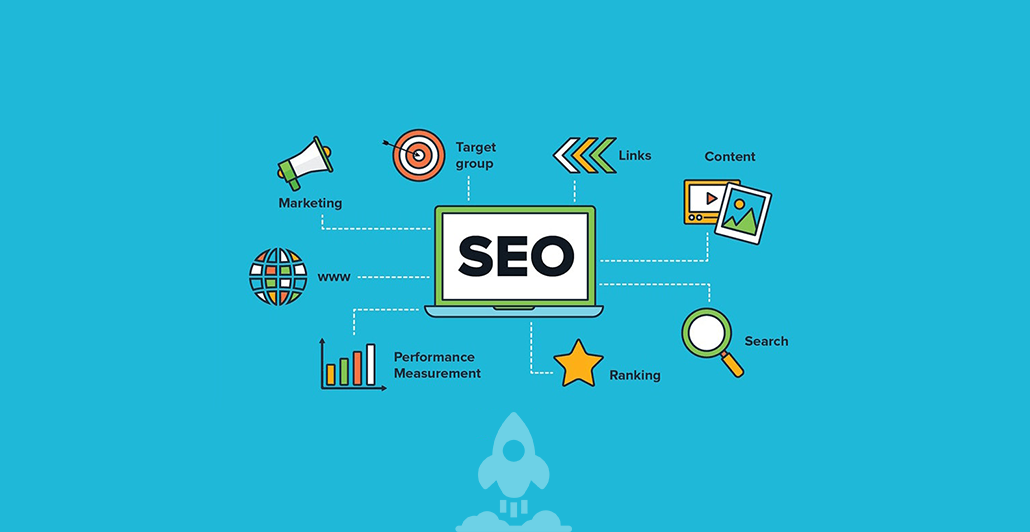 Role of Software Development Company in Stacking Up SEO
The rapid growth of technologies and the digital transformation that characterizes our time now will continue to characterize the year. In order to compete with their rivals, statistics show that more than half of the organizations polled intend to increase their investment in software development companies. This has laid to a huge increase in online applications and websites.
Companies work hard and invest in updating their websites in an effort to take the top spots in the market and increase customer interest. Because of this, it is crucial for decision-makers to carefully observe and monitor the needs of customers before making the appropriate investments in new web technologies.
Increased prospects for a site to rank highly in search engines are provided by search engine optimization or SEO. Because software development companies use SEO when planning a client's website, web engineers and SEO work together. Everyone should be aware of how SEO raises the importance of site planning and how businesses need to establish their presence. When a website's architecture is compatible with SEO, it increases traffic and helps the site achieve the highest ranking. Even if a website is visually nice, it is useless if it is not SEO friendly.
How do SEO And Software Development Companies Work Together?
Before a site launches, other typical SEO efforts could include:
– Analysis of keyword gaps
– Sitemap development
– Producing content
– Content improvement
– Optimization of the page title and meta description
– Navigational framework (in conjunction with a talented designer)
– The use of analytics tracking
These are just a few of the pre-launch chores that call for collaboration between an SEO provider and a software development company in order to achieve joint objectives.
Simply said, website developers have no idea what they're doing without SEO. Without a software development company, an SEO's effort is nothing more than a collection of raw materials.
We advise combining website design, development, and SEO professionals for site projects for the greatest outcomes. A talented designer will complete the team and guarantee that the flavor profile and plating are flawless.

Why does SEO Need a Software Development Company?
1. Without SEO, there is no website
The website's design is crucial; it should be beautiful and SEO-friendly. Linking, content, pages, SEO integration, and so on are all examples. If this is not the case and Google does not index your website, no one will be able to read its content.
Because SEO is as important as website design, every software development company should understand how to use SEO to quickly rank pages.
2. The tempo of the website
It's a critical component in which everything comes second. The loading time of any website should be less than 10 seconds for better performance, as it is one of the main criteria in a website's ranking. Software development companies have enabled websites to load in 3 seconds or less. The website's Google ranking is influenced by its slow loading time. To restore the problem's ranking in Google search results, an SEO specialist must clean up the mess. As a result, if developers want to assure your company's online presence, they must incorporate SEO.
3. Mobile compatibility
Anyone who is familiar with SEO understands the importance of website mobile friendliness. Google made it a significant element in ranking the website near the top of search results. The reason behind this is that individuals currently choose to use mobile devices for internet access rather than desktop computers. People are increasingly using mobile devices, thus a website must be mobile-friendly. It is a crucial consideration before creating a website.
4. Content that is readable
Most websites confuse users as to why they arrived at the page. When choosing or building a content-friendly website theme, a software development company plays a crucial part in ensuring that everything is very obvious to the visitor on the website. They had no trouble searching for anything on the internet.
5. Remember the user
When developing a website with SEO, users must be kept in mind. When a page is ranked, it is ultimately the user who clicks from one to the next and makes the purchase. If new pages are added or the web design is not starting from scratch, the existing pages need to be reviewed. To achieve SEO in web design, the user experience must be taken into account on every page of a website.
6. Ranking and Visual Appeal
An experienced software development company understands how to design visually appealing websites with SEO in mind. SEO aids in achieving web ranking. When consumers search for products on websites, they first see the products and then type the keywords. When your website receives more clicks, it rises in the rankings. It is critical to increasing traffic since visitors to your website become customers.
7. Reputable website
For a software development company, website security is an important consideration. Making a safe website is beneficial from an SEO standpoint because it draws in more users. Additionally, it prevents data loss, which encourages users to trust your website more than those of your rivals. The security of the website is indicated by a variety of characteristics, including HTTPS. According to Google, the two websites' HTTPS rankings may be different but share some characteristics. Your rival is identical to you in terms of seed, description, contents, and tags, yet Google gives rival websites a higher ranking due to HTTPS.
8. URL organization
URL structures demonstrate how you design site URLs. Web developers create these links and improve them by using keywords that describe the page. A web designer focuses on simplifying connections and emphasizing catchphrases so that the crawler knows how to display the connection with a specified search match. Web designers concentrate on SEO by collaborating closely with SEO models. Aside from URL optimization, web developers also pay attention to canonicalization and sidetracks.
9. Combine web DEVELOPMENT and SEO
Without SEO, a website is nothing, and it will not advance in the market. Web optimization in web development becomes an important factor in establishing your company's presence and propelling it to the top. Everything matters to the client, from the content to the layout, and web designers must cope with it.
The software development company is becoming more innovative and technological. Clients should be prioritized while designing a website, and you should design a user-friendly site because it determines SEO positioning. When website architecture isn't mind-boggling or overwhelming, it can be beneficial to organizations, clients, and search engines. It should lead to client connections and content, while also allowing enterprises to contact more people.
A software development company creates the foundation for your site. The importance of SEO must be understood by website creators for this reason. It is time and effort-saving for the site designers to know how to combine SEO-friendly aspects for the site. A website that is SEO-friendly attracts more visitors and helps your website achieve its goals.
Conclusion
Your website development process lays the groundwork for your website's general architecture and serves as the floor plan for any structure. This is why your website developers must recognize the significance of implementing SEO-friendly features and services for your website, which can later save time, effort, and even money. Creating an SEO-friendly website allows you to drive more visitors to your content and achieve your objectives. Moreover, a software development company also plays a huge social media marketing. I believe this article will be useful to you on how to choose software development company for your project.
https://www.bigscal.com/wp-content/uploads/2022/09/Role-of-Software-Development-Company-in-Stacking-Up-SEO.png
532
1030
Bakuli Chavan
https://bigscal.com/wp-content/uploads/2018/03/bigscal-logo1.png
Bakuli Chavan
2022-09-30 10:50:32
2023-03-29 15:09:34
Role of Software Development Company in Stacking Up SEO