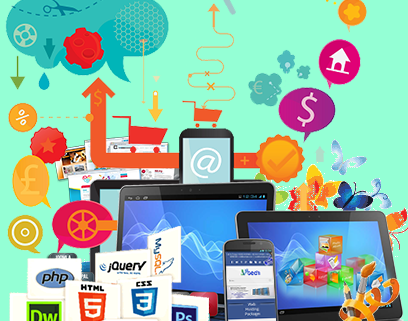 Web Designing Ideas To Expand Business Boundaries
Web designing ideas and concepts are used by the best web designers. It is focused on bringing uniqueness and higher utility to your website. Designing a website is focused on understanding the needs of the client in great detail. But at the same time, it requires a lot of creativity. Unique and inspirational web designs can help improve the visual quality and remembrance value of your website. The best thing is that it is easy to find a unique and creative web design that can make your website look stunning.
There are many ways to make your website attractive and make the customers happy and keep coming back. Pictures, sliders, can be used to grab the attention of the customers. It is not just grabbing their attention that is important but it is also required that there be a focus on establishing a better understanding of what the website has to offer. Clarity, attractiveness, and crisp content are crucial for a website along with creativity.
Ensuring that these elements are unique will help the website grow in terms of creativity and stand apart from the crowd on the internet. Have to ensure that the web pages we create have these unique elements imbibed in each of them. Only then we would be able to ensure high quality to our customers and ensure that their websites perform better than their counterparts. Our aim is to provide terms of content, design, and search optimization in order to help our customers take their business to another level. Here are a few ways to make your website stand out in a competitive market.
How To Make Your Website Unique
Logo Concept
A logo should be designed to specify on your website. It purely explains the VISION AND MISSION of your website. Logo attracts the customers to keep coming back to your website. The main objective is to encourage people to check infrequently. A logo is helpful for content-based websites. It clearly communicates to your viewer what the website is all about. Only then it would be possible to ensure that customers are able to relate to the website.
Social Share Buttons
Social share buttons are indispensable for websites today. This social media share button does not just give the option to like or simply share the post, but also writes descriptions and automates essential sharing requirements.
Pay Attention To Login Pages
A customer login page gives a personalized feel for both your brand & your customers. It should be something creative and simple too.
Build Curiosity
Create excitement with your viewers with the badges or animated images. This can be used before the launch of your website or to publish/market any product. This is just not informative but also creates curiosity among the people.
Produce Quality Content
Search engines are hungry for fresh content on websites, you need to add new content to your website regularly and keep updated. The more quality content you have, the greater the opportunity.
Attention To Comment And Feedback
Attention must be paid to the comment and feedback. This paves a way to know about the opinions, likes, and dislikes of the customers. Comment helps one to know about the customer's view, their opinion regarding your website whereas feedback would help you to improve the service.
Layout And Structure
This is perhaps one of the more ways to differentiate your site from the rest. This feature gives your page a different outlook and can help it to make as memorable for your customers.
Branding
Branding is another way to make your website look apart. Just find out what your client's branding guidelines are and embrace them.
Consider the above points while making a website. It gives various ways to create stunning websites for clients which would help you to get more potential clients. At the same time, it should be filled with more images.
https://www.bigscal.com/wp-content/uploads/2018/05/webdesign1.png
408
408
Ketan
https://bigscal.com/wp-content/uploads/2018/03/bigscal-logo1.png
Ketan
2018-05-24 04:52:08
2023-03-31 16:45:58
Web Designing Ideas To Expand Business Boundaries