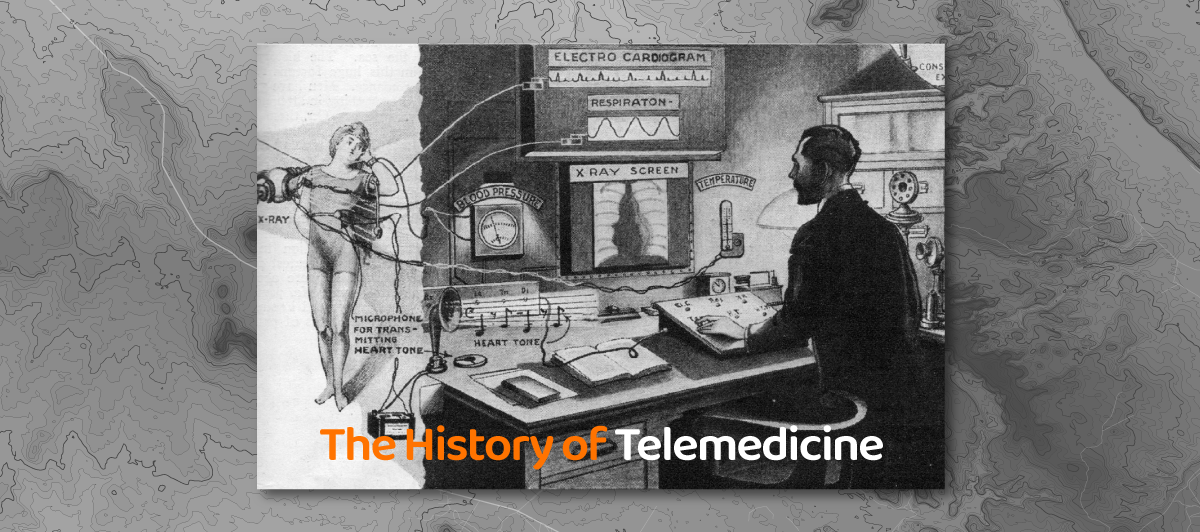 When was Telemedicine Invented? History of Telemedicine
Quick Summary: Interested to gain an idea of when was telemedicine invented? It was invented in the mid-20th century, with its initial roots dating back to the 1960s . It was when remote medical consultations and data transmission began to take shape, marking a significant advancement in healthcare delivery.
Types of Telemedicine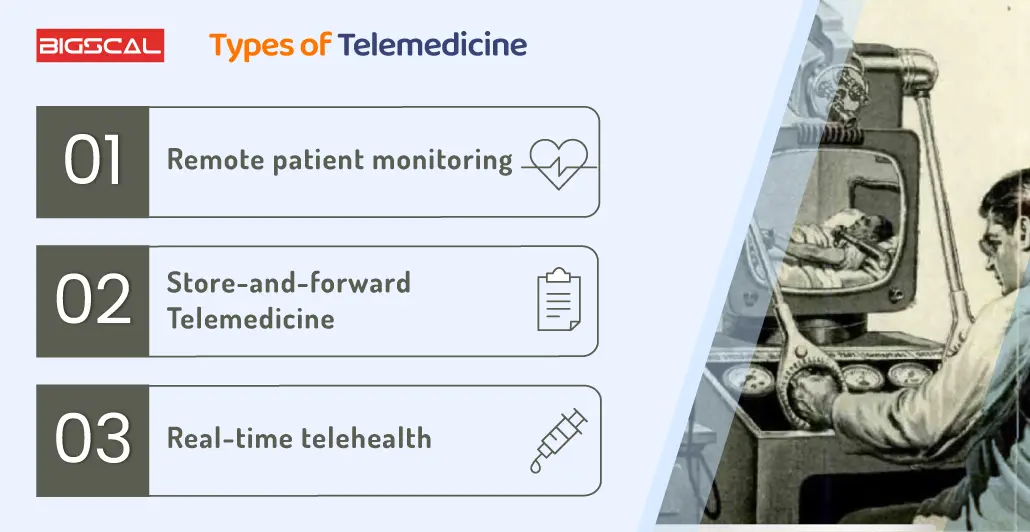 Remote patient monitoring
Telemedicine facilitates nurse practitioners with remote patient monitoring that helps them monitor patients and keep track of patients with chronic illnesses such as diabetes and blood pressure. Remote monitoring helps rural communities provide healthcare professionals with electronic health record data for review.
Hence, one can conduct primary care visits can be performede through remote communication and technologies. RPM makes dealing with chronic diseases or at-risk patients easier without going to a hospital or clinic.
Remote monitoring imitates clinic physical exams and depends on tracking tools and electronic health records. These tools assist health care professionals in monitoring health and receiving data effectively.
Hence, it facilitates remote patient monitoring and is an incredible help to providers. It further reduces readmission to hospitals and enhances patient-provider relationships.
Examples of RPM telemedicine tools:
Glucose tracking devices
Wearable devices for tracking fitness levels
Smart beds help monitor patients' health, get in touch with hospital devices, and make necessary changes for health outcomes.
Sensors that keep track of the gait and balance of people

Store-and-forward Telemedicine
Store and forward telemedicine solutions, also referred to as asynchronous telemedicine solutions, help providers store and forward medical data. This type of solution should be secure, private, and HIPAA compliant.
It helps providers patients to seek the same level of convenience in person visit that patients desire with real-time treatment. Hence, rather than going through a tedious process for sharing patient data, a doctor can send patient preference emails with related data during diagnosis.
Asynchronous Telemedicine helps in improving clinical communication and patient outcomes. Everyone in the healthcare delivery system, such as patients, providers, and physicians, can share and receive information. There is no need to stay in the same room to continue the treatment process.
Examples of store-and-forward telemedicine:
Radio doctor uses teleradiology solutions to transmit X-rays to another radiologist
Teledermatology solutions can help in sending photos for remote diagnosis
Telepsychiatry helps enable remote behavioral health treatment
Real-time telehealth
Just like asynchronous Telemedicine, Real-time digital health is known as synchronous Telemedicine. It helps in establishing communication between physician and patient. This communication takes place via video or audio and replaces in-person visits. One can conduct it from the comfort zone of the patient's home. Synchronous Telemedicine refers specifically to video conferencing or audio communication through HIPAA-compliant platforms.  Telemedicine refers specifically to video conferencing or audio communication through HIPAA-compliant platforms.
Synchronous Telemedicine helps both parties quickly and conveniently provide treatment, but it intends to replace in-person visits partially. It enables consultations, recommendations, and patient monitoring. Instead, it plans to be an add-on service for people in rural areas with less access.
Examples of real-time Telemedicine:
Live video and audio conferencing
Emergency virtual consultations
Remote follow-up visits
Conclusion
Telehealth and Telemedicine represent organic progressions within the healthcare sector, driven by the rapid advancement of telecommunications technologies, mobile technology, and online communication. The healthcare industry mirrors trends seen in other sectors as it strives to adapt to continually shifting regulations and evolving patient expectations in providing care.
These technological breakthroughs, which are shaping and steering Telemedicine, align closely with shifting paradigms in healthcare. They empower healthcare professionals to prioritize patient satisfaction and engagement, underscore the significance of seamless access to clinical services, and emphasize to healthcare software providers the value of affordability and user-friendly solutions. Hope you might have recieved satisfactory answers to when was telemedicine invented.
FAQ
When was telemedicine invented?
Telemedicine began in the mid-20th century, with the first notable use of telehealthcare technologies emerging around the 1960s.
What is the history of telehealth?
The history of Telemedicine traces back to the 1960s when video communication for medical purposes began to take shape. Since then, it has evolved significantly.
Why did Telemedicine become popular?
Telemedicine gained popularity due to technological advancements, which enabled remote medical consultations, improved access to the healthcare system, and catered to the growing demand for convenient healthcare services.
When did telemedicine boom?
Telemedicine experienced a significant boom in recent years, particularly in the early 21st century, driven by increased internet accessibility, improved video conferencing technology, and the need for remote healthcare services during global events like the COVID-19 pandemic.
What is the difference between telehealth and Telemedicine?
Telehealth is a broader term encompassing all remote medical services, including human services and non-clinical ones like health education and monitoring. Telemedicine refers explicitly to remote clinical services administration as consultations and diagnoses.
https://www.bigscal.com/wp-content/uploads/2023/09/When-was-Telemedicine-Invented-History-of-Telemedicine.png
532
1200
Tosif Saiyad
https://bigscal.com/wp-content/uploads/2018/03/bigscal-logo1.png
Tosif Saiyad
2023-09-12 09:30:46
2023-09-27 09:34:25
When was Telemedicine Invented? History of Telemedicine