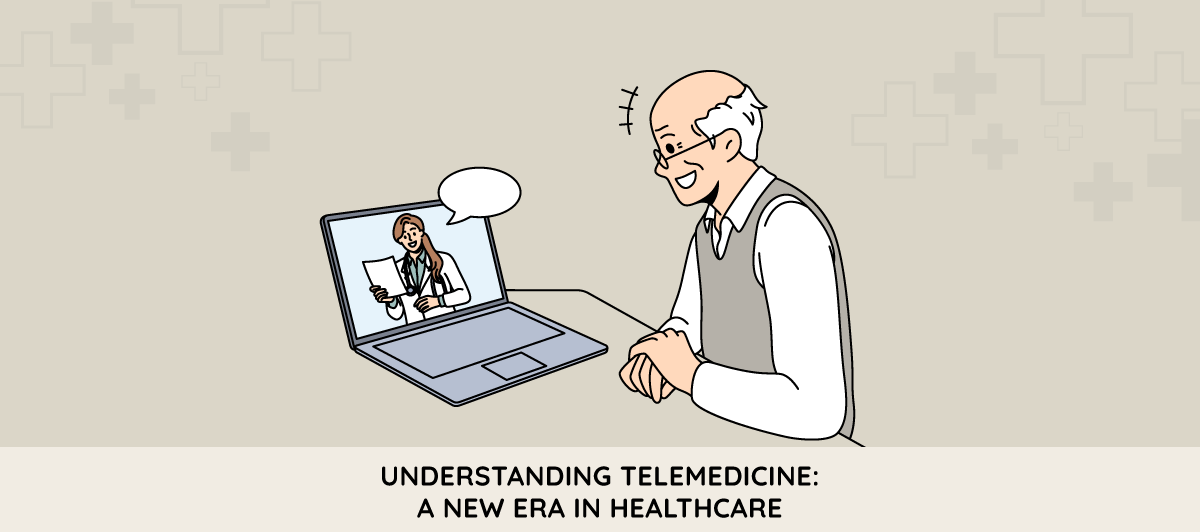 Healthcare Evolution: What is Telemedicine in Healthcare?
Quick Summary: Telemedicine in healthcare signifies a transformative shift, employing technology to facilitate remote consultations and impart medical information. It improves accessibility, reduces geographical barriers, and enhances patient-provider interaction, shaping the evolving landscape of healthcare delivery. Read the entire blog to understand what is telemedicine in healthcare.
Introduction
During the COVID-19 pandemic, the reliance on digital tools for communication has become increasingly evident, not only in one domain but across various of them. Virtual connection is no longer a mere term but an 'essential' component. Whether in eLearning, eHealth, virtual offices, or online events, technology has significantly enhanced accessibility, speed, and efficiency for all.
Hence, technology has proven itself crucial, particularly in the healthcare sector. Advanced, accessible, and precise solutions have emerged to aid healthcare professionals, researchers, nurse practitioners, and doctors. It helps study, treat patients, diagnose, and access superior resources and services.
Access to quality healthcare is a fundamental human right, and developed and developing nations strive to make it affordable, accessible, and cost-effective. Are you thinking of what is Telemedicine in healthcare? This text will answer the question.
Acknowledging the pivotal role of technology in healthcare delivery, this discussion will delve into Telemedicine, a technology with immense potential to revolutionize healthcare delivery in health and human services everywhere.
What is Telemedicine?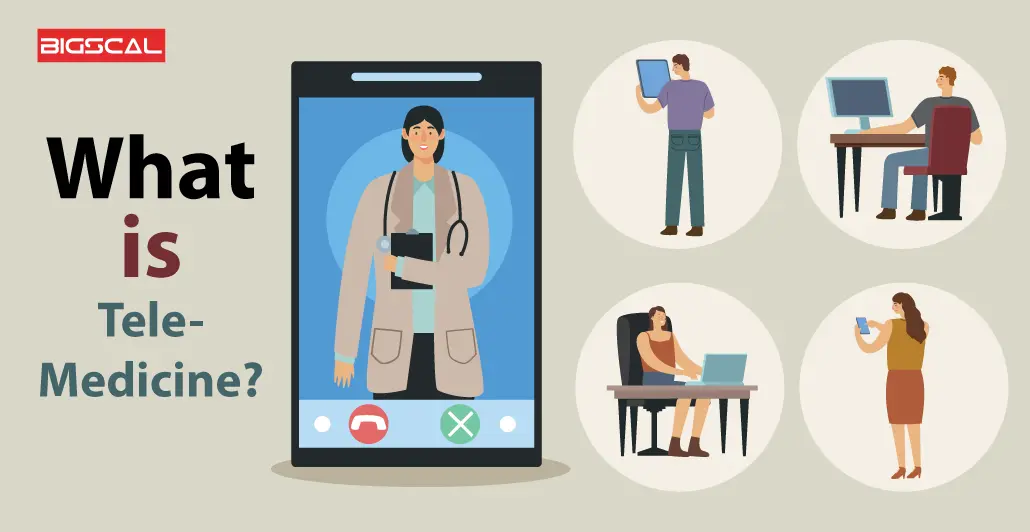 Telehealth adoption represents a technological breakthrough facilitating communication with providers or technical support staff. Hence, it offers the convenience of seeking medical care and treatment without visiting the provider's office.
Telemedicine devices allow individuals to engage in real-time discussions with other healthcare professionals. Hence, without a clinical setting, you can discuss various symptoms and medical concerns using video chats, online portals, and email for diagnosis. There are still many questions like when did telemedicine begin?
Telehealth services also streamline the primary care process by obtaining electronic health records and prescriptions, enabling healthcare professionals to monitor vital signs through remote monitoring. There are three primary types of primary care telemedicine services:
Interactive Medicine: This form of Telemedicine, often called live medicine, allows individuals to connect with physicians in real time, fostering immediate interaction.
Remote Patient Monitoring: Leveraging technology to monitor patients remotely, this method employs mobile equipment and electronic health records to collect data such as blood pressure and blood sugar levels.
Store and Forward: In this telehealth technology, data is stored and forwarded to providers for later review, as opposed to real-time transmission.
The concept of remote healthcare has existed since the 1950s, initially on landline telephones. Hence, with the advancement of technology, the telemedicine provider has evolved to offer service. They do so through various means, including online portals, video software for remote consultations, and applications.
How Does Telemedicine Work?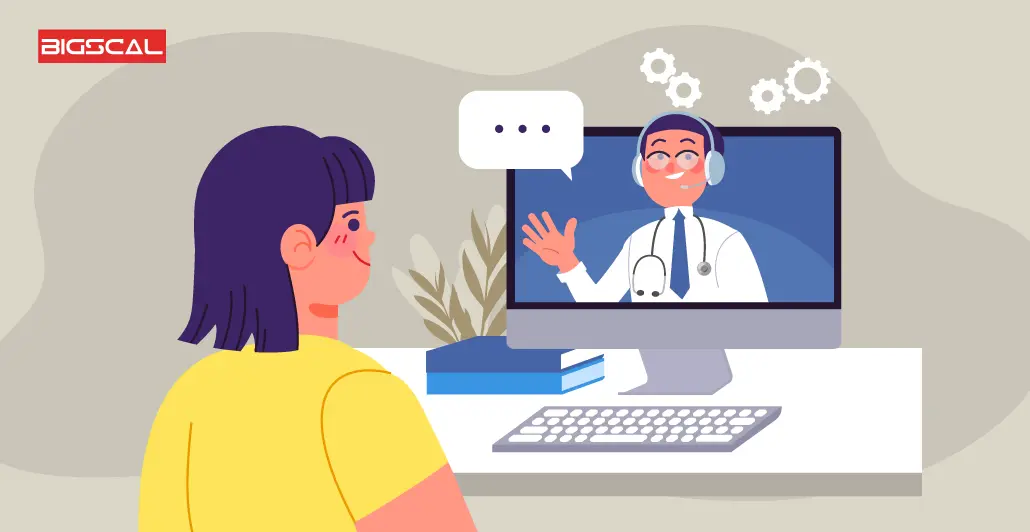 Telemedicine appointments establish a virtual connection between you and a healthcare provider, typically a doctor or nurse practitioner. It is done through a secure online video platform without visiting the physician's office. You'll require a stable internet connection and a webcam to access telemedicine services. Some providers might request you to install an app or other software for online connectivity.
Telemedicine proves exceptionally beneficial for patient outcomes by addressing issues and conducting follow-up consultations. Hence, one can treat chronic conditions such as:
Treating an infected wound
Diagnosing strep throat
Managing medication refills, including birth control prescriptions
Providing psychotherapy services
Addressing common ailments like colds and flu
Managing insect bites
Treating diarrhea
Handling cases of pink eye
What Are the Benefits of Telemedicine?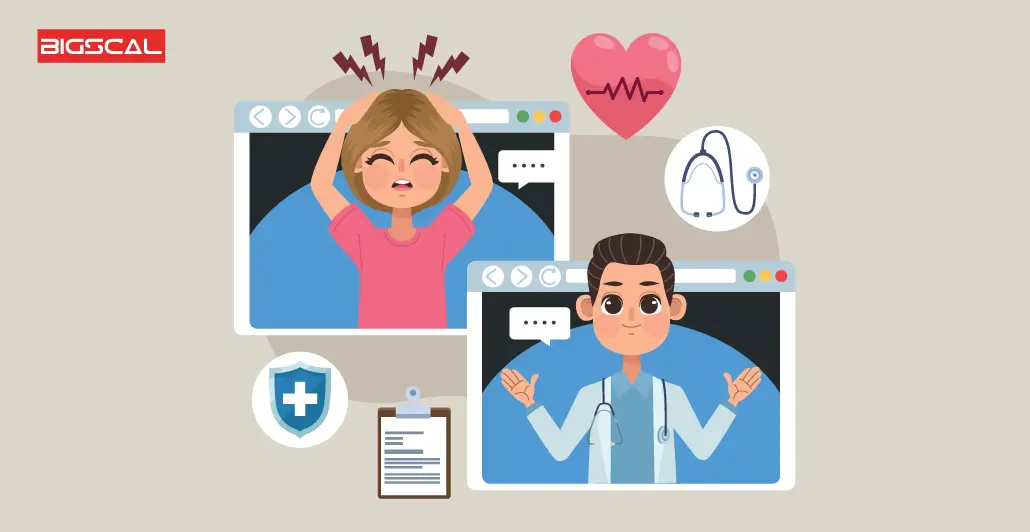 Convenient Access:
Patients no longer need to travel to a doctor's office thanks to Telemedicine physically. As a result, it may lead to increased access to healthcare and considerable time and money savings. No matter where they are, patients may quickly have access to high-quality medical treatment.
Enhanced Security and Privacy:
Numerous telemedicine applications adhere to HIPAA compliance standards. It prioritizes patient data security and protected health information through secure communication channels. Hence, it enhances clinical decision-making through one-on-one consultations with multiple providers, ensuring reliable virtual visits.
Reduced Exposure Risk:
Using telecommunications technology in patient care significantly lowers the risk of exposure to contagious infectious diseases. Further, it helps curb the spread of infectious illnesses, particularly in large-scale applications or emergency departments during the COVID-19 pandemic.
Greater Convenience and Cost Efficiency:
Aware of what is telemedicine in healthcare?This model removes geographical barriers to health risk, offering convenient, cost-effective, and improved healthcare accessibility. Telemedicine proves especially advantageous for patients with mobility challenges.
It can provide excellent patient outcomes for those managing chronic diseases. Hence, it can help conditions requiring regular monitoring, as they can access healthcare services from their homes.
What is Telemedicine in Healthcare? Its Capabilities and Features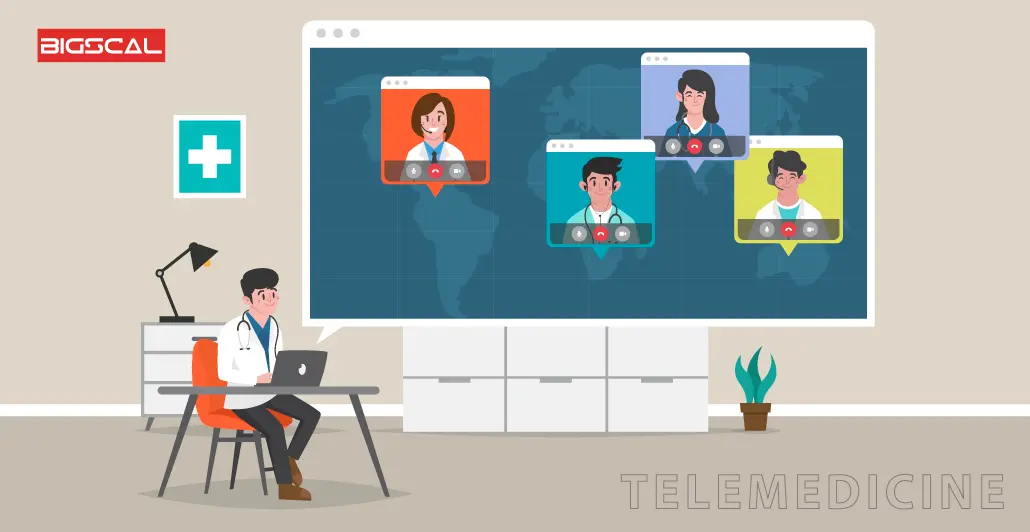 Patients with Limited Technology Access:
Numerous individuals need access to essential technologies like smartphones and reliable broadband internet. Therefore, keeping medical records and accessing telehealth services is easy, if possible. Expanding your practice's resources is crucial to accommodate these patients to overcome this gap effectively.
Before telehealth appointments, it is advised to contact patients to confirm their ability to participate. Further, you can assess their comfort with and access to necessary technology.
When feasible, offer the patient portal option of conducting the visit by phone while ensuring compliance with billing policies and HIPAA regulations.
If your telehealth platform's privacy and security features are built-in, you can look up public WiFi hotspots in rural locations. Later, please provide this information to patients, taking steps to safeguard their electronic health record information.
Patients with Disabilities:
Federal government laws, such as the Rehabilitation Act of 1973 (Section 504) and the Americans with Disabilities Act (ADA), prohibit discrimination against individuals with disabilities, mandating equal access to healthcare services, in-person or via Telemedicine.
Achieving equal access to human services for patients with disabilities involves adjusting procedures and offering additional support throughout physical therapy and exam telehealth. Hence, this can add to patient satisfaction.
Before the appointment:
Send information while evaluating the patient's technological needs.
Provide a means for patients to communicate any special requirements when scheduling appointments or through an intake form before their virtual visit.
Contact patients in advance to address potential technology challenges and ensure their comfort with the platform, allowing for longer appointment times if necessary.
Ensure your website and online tools are accessible, including compatibility with screen readers and offering large text sizing.

Patients with Limited English Proficiency:
It's a pretty clear fact that How has telemedicine impacted healthcare? Everyone wants to access it. But accessing the online patient portal may require assistance for patients who struggle with the English language. Hence, health care providers receiving federal funding must offer meaningful access to LEP patients to meet this need.
Hence, it can be done through language services like oral interpretation and written translation. It is also considered a best practice for those not receiving federal funding. Additionally, healthcare providers should be mindful of cultural considerations impacting their health status and care delivery.
Determine the languages that your patients speak and handle any language barriers. Create multilingual patient resources tailored to the languages most relevant to your practice.
Utilize materials that are readily available and multilingual while speaking with patients. Therefore, using resources like "I speak" cards to determine their preferred language. Include qualified medical interpreters in LEP patients to ensure their familiarity with remote interpretation.
Match patients with providers proficient in their preferred language whenever feasible without delaying care. After the visit, make a competent expert accessible to provide translation or interpretation via phone or email in case more inquiries arise.
Older Patients:
Older adults understand what is telemedicine in healthcare but find it difficult to access. Some older patients may encounter additional challenges when accessing their telehealthcare service. They might face hearing or vision impairments, limited technology skills, limited access or comfort, or cognitive impairment. Address these issues by offering enhanced patient support services and ensuring patient resources are easily accessible. It might save them from emergency department visits.
Developing a Telemedicine App: Know How Bigscal Can Help?
Developing a telemedicine app demands precision and expertise. Hence, Bigscal emerges as a valuable ally in this journey. With our seasoned team of developers and deep understanding of healthcare technology, we can craft robust and secure messaging solutions tailored to your needs.
Bigscal's proficiency extends to ensuring HIPAA compliance and guaranteeing patient safety, data security, and patient privacy. We excel in creating seamless user experiences, integrating video consultations, secure messaging, and appointment scheduling. Moreover, our solutions are scalable and adaptable to various healthcare settings, from individual practitioners to emergency departments and large healthcare institutions.
In a world where Telemedicine is becoming increasingly vital, Bigscal's expertise and commitment can help you navigate this transformative healthcare landscape.

Conclusion
You may be clear about what is Telemedicine in healthcare. Telehealth and other telemedicine practices have organically evolved within the healthcare sector, spurred by technological advancements in telecommunications, mobile devices, and online communication. The healthcare industry follows suit with other sectors, striving to adapt to dynamic regulations and evolving healthcare service delivery expectations.
These technological innovations align with shifting perspectives in healthcare, emphasizing the prioritization of the patient experience, satisfaction, and engagement. They underscore the significance of convenient patient access to clinical services and convey the advantages of cost-effective, user-friendly healthcare software to medical professionals and vendors.
FAQ
How is Telemedicine used in healthcare?
Telemedicine technology is employed in many healthcare facilities to enable remote consultations and health care services through digital communication tools, such as video calls, to connect patients with healthcare providers.
What are the three potential benefits of Telemedicine?
Three benefits of Telemedicine include improved access to medical treatment, reduced travel time and costs for healthcare workers, and enhanced continuity of health care provider calls.
What is telemedicine in healthcare examples?
A prime example of Telemedicine is a patient consulting with a doctor over a video call to discuss medical concerns.
What is an example of Telemedicine in healthcare?
An example of Telemedicine in healthcare is a virtual appointment where a patient receives medical advice or treatment remotely via a secure online platform.
How is Telemedicine used in healthcare today?
Telemedicine is used in healthcare today to facilitate virtual visits to medical specialists in clinical settings, remote patient monitoring, and medical services, offering convenience and accessibility to patients and healthcare providers.
https://www.bigscal.com/wp-content/uploads/2023/09/Healthcare-Evolution-What-is-Telemedicine-in-Healthcare.png
532
1200
Tosif Saiyad
https://bigscal.com/wp-content/uploads/2018/03/bigscal-logo1.png
Tosif Saiyad
2023-09-15 09:30:19
2023-09-19 09:17:12
Healthcare Evolution: What is Telemedicine in Healthcare?