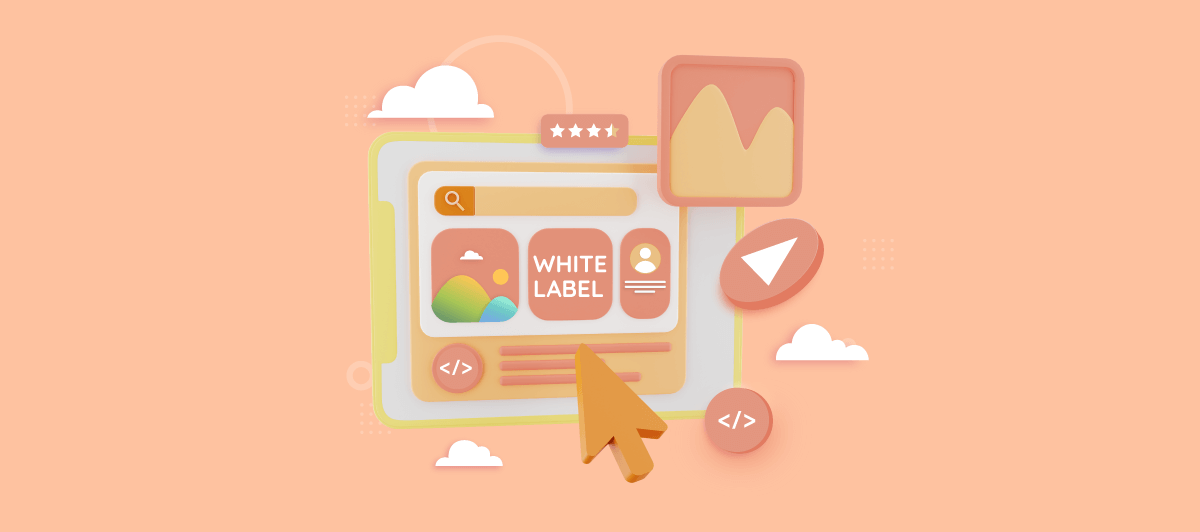 Leverage this guide for the best white-label web development services in 2023
Choosing the Right White Label Web Development Partner
Certain businesses might not wish to choose a white-label agency for their web development services due to a subcontractor's uneven output, which gives the client the impression – they aren't competent. Of course, one can counter this by hiring a white-label firm with a solid reputation. You don't have to base your decision on just one meeting. You may always check their potential on anything tiny or by giving them the projects as shown in their portfolio, which they claim that they are skilled at.
We at Bigscal, a well-known agency for white-label web development, believe that the outstanding results that we usually produce, when met with the client's expectations or go beyond that limit, we are certain that our collaborated partners go to the extent of sharing with their customers that we are their proud subcontractors. Therefore, the decision to use transparency in outsourcing or white labeling is completely up to you and could be relied on:
Your customers and your level of comfort with white labeling.
Your past experiences with any partnered agency that offered white label services; if the result is always excellent, you may then choose this option for your client base.
The key qualities you have to search for.
Portfolio:
Always check the portfolio of the white-label agency, that you wish to opt for. Their earlier projects, the technologies of their affluence, and their clientele base. Every detail matters. One needs to look for an agency for white-label website development services that is flexible for learning and quick to pick up new ideas. Only then, they'll be able to employ the newest technologies and efficiently match the criteria if they own a heart for learning.
Thus, before forming a partnership, ensure that the mentioned agency is interested in adapting to the most recent technology and has up-to-date knowledge of events in your niche.
Reputation and testimonials:
Another thing you need to assess is the degree of reputation and testimonials from clients. This is because the white-label web development agency is in charge of making all of your ideas developed onto the website.
When the agency takes any action without your awareness, in that situation, it will put your organization in danger. The frequency with which they respond to you might be the key factor in judging an agency's reliability. They regularly keep you informed about the development process. Therefore, make sure you are properly given information on everything linked to development and design.
After an unsatisfying experience with a white-label agency for web development, almost 80% of consumers usually switch to competitors. Before you sign a contract with the White Label Agency that you're thinking about hiring, there's a crucial question to ask yourself because you'll be their client too. How did the company fare with earlier clients? What channels of communication exist between the agency and its clients?
In addition, there are other issues with business partnerships to consider, such as if they have lasting collaborations with their partners. For employees to perform well at work, employee morale is crucial. How content is their staff? Do they appear focused and eager to work for you, or can you spot signs of the staff awaiting an opportunity to change positions?
Security and confidentiality:
One of the core beliefs that you should look for in any white-label web development agency is trust. Any healthy connection, even one in the workplace, is based on it. Because of this, look for an agency that guarantees that "you can trust us with your project when you come to us with it". To make a successful digital product, they shall need to constantly go above and above.
Yes, discretion is what they have to be at their best. Go for an agency that offers white-label web development service that claim, "We appreciate your need to protect the data you provide us with so we can make the product you want. Keeping it private entails keeping it secure."
A non-disclosure agreement, or NDA for short, is another facet of confidentiality that is frequently related to a white-label partnership. Confidential information is safeguarded under this type of agreement, which means that it won't be released to anyone who isn't specifically identified in the document.
Communication and collaboration:
The most common cause of dissatisfaction is a "shortage of speedy outputs & unattended queries" for most of the clients. Select a White Label Agency that is attentive as well as proactive, in particular, if you will be in communication remotely. You could be staying uninformed about the progress of your project along with the anticipated completion date, if the agency disappears in the middle of a project.
Simply put, how quickly does the organization respond when you require a task to be completed? Do they prioritize taking care of your needs? Before you employ a White Label Agency, you should seriously consider the answers to these questions.
You ought to look for a White Label Agency that prioritizes openness when selecting one to collaborate with. If you wish to partner remotely with them, ensure that they are attentive to your needs.
Partnering with a White Label Agency shouldn't have any communication gaps, so be sure to choose an agency that offers customer support to its clients around the clock to assist with your needs.
https://www.bigscal.com/wp-content/uploads/2023/05/The-Ultimate-Guide-to-White-Label-Web-Development-Services-in-2023.png
532
1200
Kiran Mistry
https://bigscal.com/wp-content/uploads/2018/03/bigscal-logo1.png
Kiran Mistry
2023-05-18 10:00:45
2023-09-22 10:17:12
Leverage this guide for the best white-label web development services in 2023