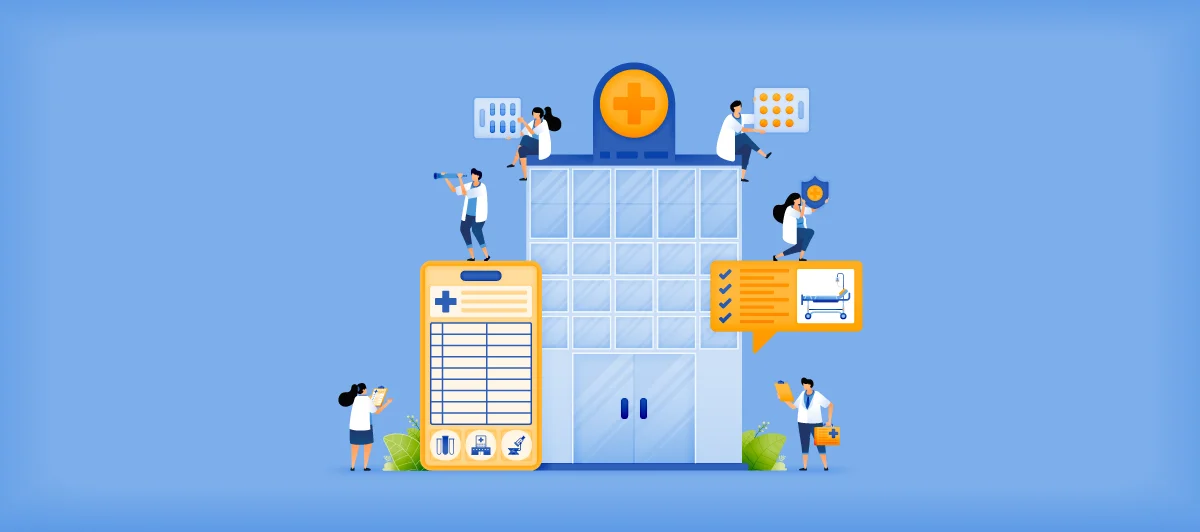 Top 18 Healthcare Mobile App Ideas for Business In 2023
Quick Summary: This blog highlights top 18 healthcare mobile application ideas for businesses in 2023. From mental health platforms to fitness trackers and certain tools, explore the innovative solutions shaping the future of healthcare technology now.
A sector that is one of the fastest growing and most advanced with an impeccable scope is healthcare for sure. Hence developing a healthcare application is a step toward the social cause, which has a massive advantage in this digital era.
The estimated revenue of healthcare sectors is almost 63.90 USD billion in 2023. Moreover, many experts have predicted that demand for mobile healthcare apps will suddenly rise. This text will discuss some of the best healthcare mobile app ideas to make your business successful.
To build healthcare apps, you can always look for an outsourcing healthcare firm. But before development, here are some amazing ideas to consider
Is It Beneficial To Invest In Healthcare Software Development?
Medical apps and mHealth app solutions initially developed for patients are storming the world. Hence there are plenty of healthcare applications coming up with an increase in the usage of mobile phones across the world.
Moreover, these healthcare applications help service providers ensure better care, workflow, and patient interaction.
Alongside this, it also minimizes costs and complexity. As people these days use their smartphones and are always looking for convenience to even treat disease, the demand for healthcare applications is sure to increase.
Don't trust mere words? Well, have a look at these surprising statistics.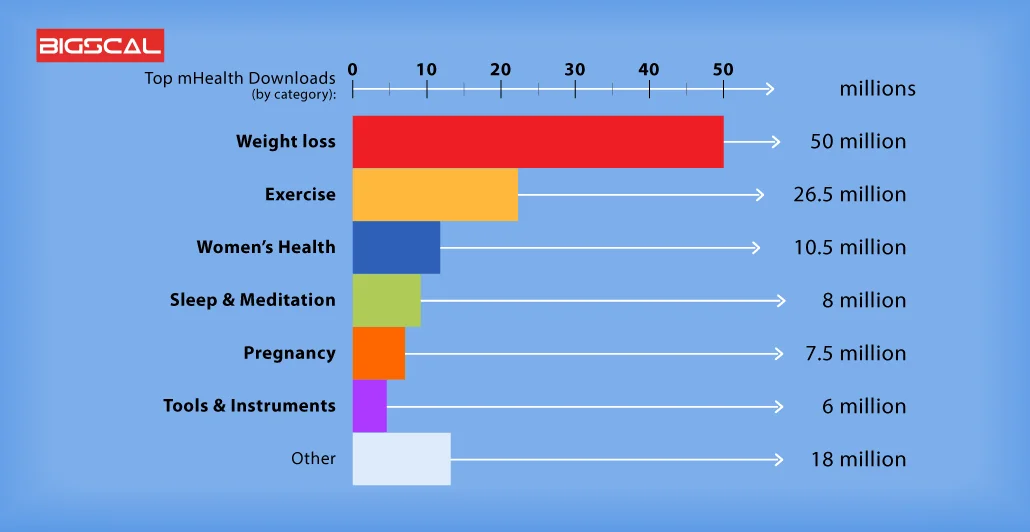 The market of mobile healthcare applications was prosperous not just after the pandemic but even way before it. In addition to that, after the pandemic, telemedicine applications were in usage 23 times more. It indicates that people are more concerned about their health. Therefore, there is no better time to enter this field.
In 2018, an expert mentioned that Mobile healthcare apps could improve patients' well-being, reducing hospital readmissions. And hospitals can also help patients save costs with this application.
Therefore, healthcare professionals must partner with an exceptional software development company to develop the best digital solutions. Looking for some best app ideas? Let's explore it in the next section.
List Of 18 Healthcare Successful Mobile App Ideas For 2023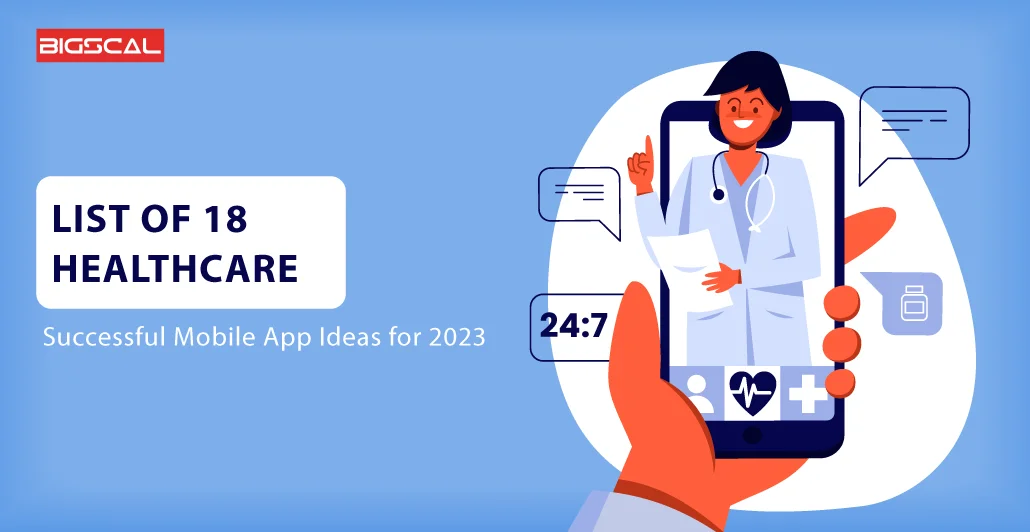 1. Personal medical records app
Are you uncomfortable sharing your medical details with people each time? It is difficult for some to share it as they have personal problems. Hence, a personal medical records app can rescue you in this case. It provides an easy management tool for documents.
Additionally, it lets patients manage their data effortlessly on their own. Hence take advantage of technology and download apps for maintaining your medical records.
It is a diary app that helps patients add their health records on a manual basis.
Later they can share it with the doctor while they visit them. Hence it might aid medical professionals in accurately analyzing patient histories and prescribing medications accordingly.
Healthcare software developers have already made so many such apps with great functionality.
Features of this app are:
Effective management of medical documents.
Intuitive and user-friendly interfaces
Secure place to store personal information
2. Doctor-on-demand app
It is quite challenging to find a doctor in an unknown region. You'll also need to deal with the situation while preventing it from worsening. It is where doctor-on-demand applications can be your savior.
It helps speed up the process of scheduling a doctor's appointment. And if not, then it can help them get in touch with doctors through video calls.
This application is surely a blessing in disguise for people that are especially blessed or senior citizens. Therefore they can benefit the most from it despite finding it difficult to move to a doctor.
The automatic booking processes of doctor-on-demand apps make it simple for users to make appointments. Zocdoc is one such instance of a program. It helps patients locate doctors that serve in the insurance network. Hence patients have the flexibility to filter doctors as per their needs.
List of features of this application:
Search options as per locality, specialty, and availability
Push notifications
Record of booking history
Fast doctor appointments
Free appointments slots
Rescheduling appointments
Ability to find near doctors
3. Health tracking apps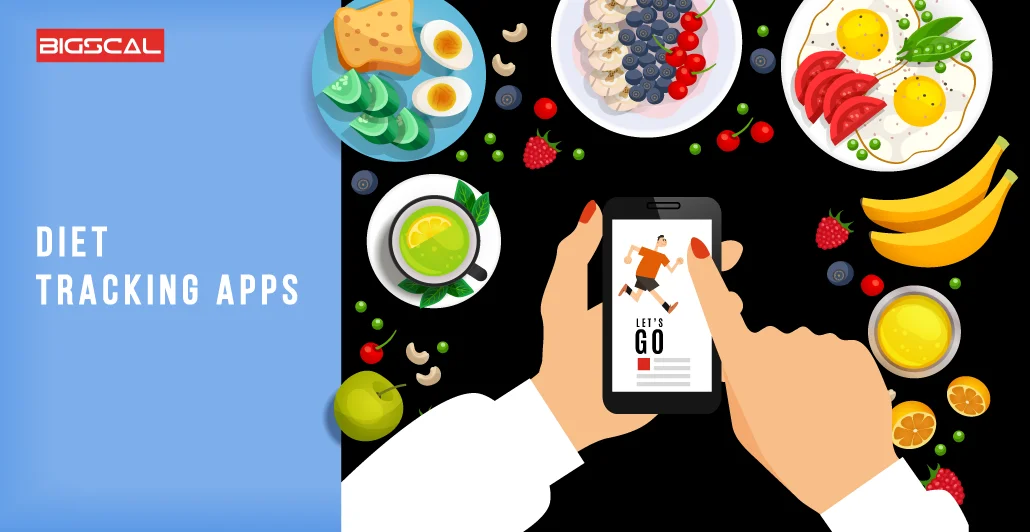 It is a tedious task to record lots of lab reports. Hence a health tracking application can help these clinics keep everything managed. It could help them organize reports on a date basis, doctor's diagnosis, tests, etc.
This type of app can directly collect data from labs and clinics. Hence it can serve as a reliever for medical staff by providing specific data flow.
The application will set up a complete patient profile with all the details from tip to toe.
Additionally, it is a fantastic program that can be used in an emergency. One such application is VitaHub Chart. It captures all the insights of patients and stores them. Later professionals can use it in the time of need.
List of features of this app are:
List of patients and their health record
Lab reports
Management of prescriptions
Notification of critical health conditions
Order a lab test
Access to Electronic Health Records
4. Healthcare networking apps
Have you ever thought of a social media application that is only for doctors? Well, yes, it exists. Healthcare networking apps act as social media for these doctors. Hence, let them connect either for medical advice or networking purposes.
A large network of doctors specializing in various specialties can be found with this app. Moreover, a practicing doctor can access this application and find one operating in the same field.
This application lets doctors get medical advice from other specialists about what to do in unusual situations. It also helps them share drug databases, research, and case files.
One such example of this type of app is the DailyRounds. It combines both social networking and medical journals. Doctors can communicate with one another and discuss problems. It also helps them share images with different doctors for better diagnosis.
List of features of this app are:
Faster file and image sharing
Journal
Options for chatting
Medical events
Reach to files and research papers
5. Medicine Price Comparison app
You might have seen that the price of the same drugs differs per brand. Hence it gets tough for a patient to recognize which brand provided it at a lesser price. But having a medicine price comparison app could be helpful. It helps you find prices of the same drug at different stores and brands.
Moreover, this could make the purchasing process smoother and more cost-effective. Customers can also place their custom orders from various stores.
An example of this price comparison app is GoodRx. It helps compare prices, products, kits, and much more.
List of features of this app are:
Ability to filter and search
Multiple brands for price comparison
Drug store information
Drug data
Placing an order from different sites
Schedule order
Information about substitutes for different drugs

6. e-Prescription apps
Some patients need their medicines to be refilled frequently. Hence, mobile e-prescription software will help generate an e-prescription that can be sent directly to the pharmacy. Moreover, patients can access medications without needing a doctor-approved prescription.
This type of software will help develop surroundings where providers and seekers can be in great harmony. One such example of this app is prescribed. It has listed more than three thousand FDA-approved medications. Hence, the app will gather and process all data to generate a prescription.
List of features of this app are:
FDA-approved drug database
Patient's profile
Pharmacy store information
Push notification
Tracking for delivery
CMS integration
HIPAA compliance
Legal laws & regulations compliance
7. Diet tracking apps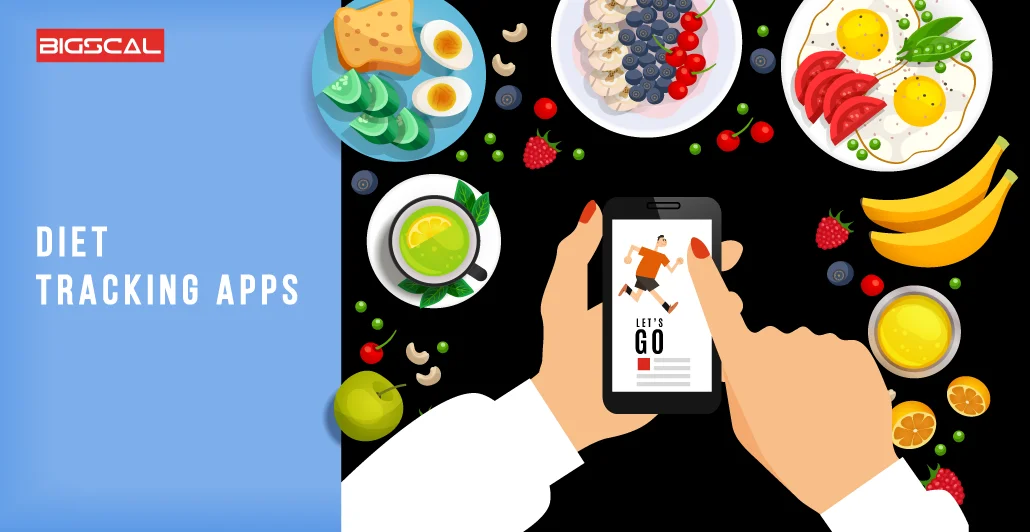 This new generation is always looking for ways to ensure a healthy lifestyle. It might sound like just hype, but it is not. People these days are not ready to compromise on their diet. Hence developing an application for this category could be great.
Developing an application that helps them remain in shape is always wonderful. Still in doubt? Well, statistics are here to back this fact. The fitness industry is thought to rise above $14.7 billion before the end of 2026.
A weight loss or diet tracking application helps them monitor daily food intake and calories. Moreover, it can also help them with exercise suggestions for managing weight.
One such application that is the favorite of users is FatSecret. It helps them abide by their diet calendar and ensures they are not overweight. Therefore it monitors activities and provides the best diet suggestions.
List of features of this app:
Barcode scanner
User profile
Tracking facilities
Diet chart
Weight monitoring
Calorie counter
Step counter
Diet profile suggestions
8. Medical record apps
It's a tough situation when you have to collect all your past medical data from lots of files. We might get disturbed in searching, especially when we have a long medical history due to some diseases.
Hence a medical record application will help during such situations. It will let patients upload their medical data, including reports and history, into the app.
Moreover, this application will store it in encrypted form and create a storehouse. One such example is the Healow app. It helps patients export their file and send it to doctors. Additionally, it sets easy communication between doctors and patients.
List of features of this application are:
Smooth upload
Maintaining the profile of patients
Effortless import and Export
Connecting with Doctor
Share Files
Create categories according to health history
9. Women's well-being healthcare apps
It's a fact that a woman is bound to undergo various changes in every manner across the lifespan. And there are certain times when it is tough to judge what's going on in their body or emotions. Hence having a women's well-being application could serve best to them.
An application in women's healthcare defines a variety of causes for a woman and understands what situation she is undergoing. It can help them track different processes like ovulation, fertility, diet, and periods. Moreover, it could also facilitate them with learning, therapies, and music.
It can also provide them with a way to get in touch with a gynecologist whenever required.
One such popular application in this niche is Clue. It helps keep track of everything. It also helps them as a digital doctor. This application might also help them keep focused on tasks.
Lists of features of this application are
Tracker for periods
Tracker for ovulation
Push notifications
Motivations music library
Medical research articles
Exercise suggestions
Flow calculator
Fertility Window
Diet tracking facility
10. Mental Health apps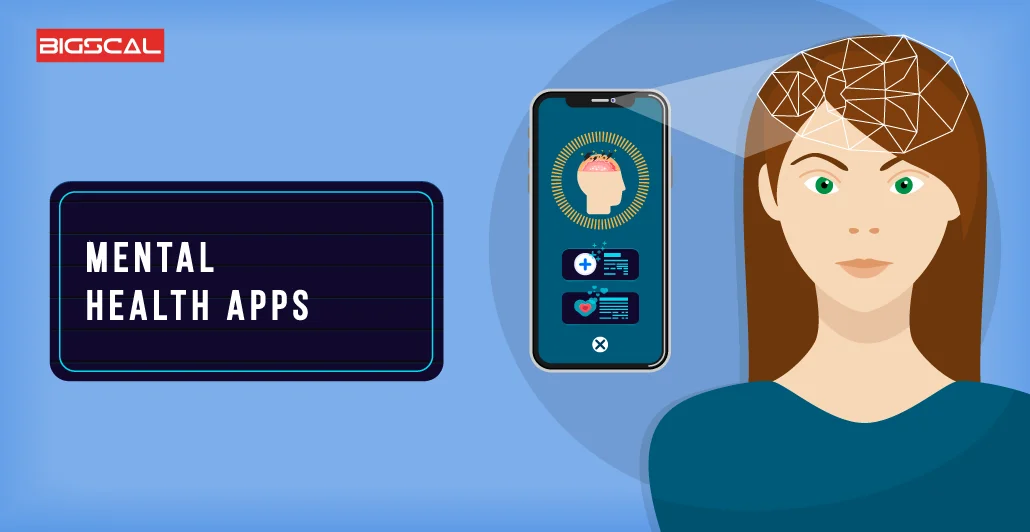 It is easier to check notifications that you receive on phones and laptops. But when it comes to mental health, it is hard to keep a check on. So why not get a solution that helps keep a healthy mindset without interrupting your busy schedule? Hence, this idea has inspired people to develop a mental health application.
By developing applications like MindDoc, you can easily address people's anxiety, phobias, etc. And through just mobile apps, you can provide guides and therapies for better mental health.
As life is stressful and busy, people face mental illnesses more frequently. Plenty of people have depression, panic attacks, and other issues. Therefore creating awareness of mental health is needed.
There are plenty of applications that can provide these functionalities. Millennials are more drawn toward mental health. Hence it's a wise decision to invest in this kind of app.
A list of features of this app includes:
Texting, audio & video messaging
Therapists available anytime
Regular webinars and sessions
Easy-to-use interface
Reminders and positive messages
Progress tracker
11. AR/VR-Driven Healthcare app
Introducing virtual reality in healthcare helps develop medications for problems such as visual impairments, cancer, and Austin.
The patient experience can be significantly impacted by both virtual reality and augmented reality. Moreover, with the help of AR, it's possible to simplify the process of CT scans and MRIs.
Healthcare software developers aim to simplify patients' experience with the help of VR. This technology can also help target patients that have mental illnesses.
A list of features of this app includes:
Specialists have more information about medical procedures
Telemedicine
Training through AR/VR for special surgeries
Providing more comfort to patients
Better meditation
Also Read: Digital Transformation and Innovation in Healthcare
12. Sleep Cycle Tracking app
Are you happy with your regular sleep pattern? Well, if your answer is yes, you are the luckiest person. It is because the majority of people commonly face sleep problems.
Sleep tracking app is an application that tracks the sleep of users and makes them aware of how to be restful. Hence such an app solves one of the adults' major problems. The fast-paced routine makes your sleep pattern worse. Also, many have unhealthy diets and disturbed mental health.
Eventually, all of these can have an impact on mental health. Hence you will need something to instruct you. Sleep tracking apps also help you have interactive features such as relaxing playlists.
Finally, this app is a great choice for having a restful sleep and improving your health.
13. Online Therapy app
Online therapy apps are made to make therapies accessible to as many as possible. It helps users gain easy access by paying subscription fees with unlimited messaging. Moreover, it could also help reduce patients' hesitation when talking face-to-face.
Many things to be explored in the healthcare sector could be done faster with mental health apps. Also, with this application, professionals can connect to know about different illnesses.
A list of features of this app includes:
Easy accessibility
Better networking
Easy-to-use interface
Regular access to therapy sessions

14. Recovery App for Addiction
When you want to deal with addictions, you can do nothing more than reflect on yourself. Each one is addicted to one thing or another. While some addictions can be normal, others can alter your world and existence.
Most people depend on dangerous substances, including alcohol, cigarettes, narcotics, and social media. And all of these are surely hazardous. Although an app cannot help completely remove all of these but can have a good impact. With some features, it can help those looking to overcome unhealthy habits.
The list of features that this app should have is:
Community of people addicted to drugs
Video on how to recover
Chats for people to discuss with experts.
15. Pharmacy Delivery App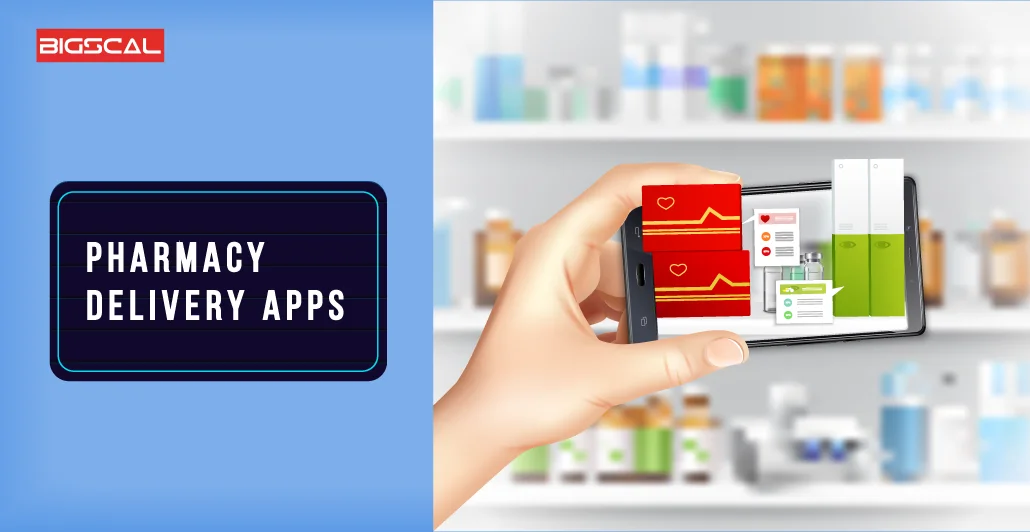 What if you are new in the town and are not feeling well? Even though you will have a prescription, you cannot travel enough to find a pharmacy store. On the other hand, there is a store near you, but it does not have the medications you need. So would you drive yourself too long?
A sick person needs help and won't always be able to go out and bring medications. Hence as a patient, you won't get services, while as a pharmacist, you won't be able to deliver services.
Hence having an app that provides the best prescriptions along with medicine delivery can be helpful to patients. This app is in demand after the lifestyle people have adopted post-pandemic. Additionally, everybody now wants access to services while in their comfort zone.
Therefore, developing a reliable mobile health app through a software development agency could be great.
A list of features of this app includes:
Drug description
Upload prescription
Chat support
Add a request
Automatic refill
Multiple payments
Easy navigation
16. Elder healthcare Apps
Senior citizens cannot monitor their prescriptions, book appointments, and consume medicines regularly. They do have a memory problem which could lead to difficulties. Hence many senior citizens or their caretakers are turning to these apps.
You can easily monitor different health conditions along with the trending usage of mobile phones and wearable devices. Hence it can help you stay fit and strong along with tracking sleep.
Elder healthcare apps are a great solution for ensuring good communication between caretakers and those receiving them. One such example of an app is Ada. In this app, you can input your inquiries, and it will compare them with data. Moreover, it will generate a report and specify potential issues.
A list of features of this app includes:
GPS Integration
Setting up Schedules
Finding a Caregiver
Chatbots for interaction
Messaging within app
Feedbacks system
Different plans for care
In-app Payment
17. Health Education Apps
The usage of health education apps is increasing post-pandemic. It can be used initially for learning management and then again as a tool for training to become a physician. Know that medical education and teaching apps are different. Many teaching procedures employ apps for education. Also, web apps will help doctors learn at each level.
A person in the medical field, be it a graduate or an undergraduate, cannot avoid using these apps. Therefore there are plenty of open educational apps that can be helpful in an excellent manner.
Smartphones have a great role to play in modern treatment facilities. And there are medical learning apps that help understand drug action, while others can help them prepare for emergencies. But the real challenge is to develop an app that stands out.
Here is a list of features of this app:
Virtual Classes
Online Assessments
Gamification
Reference of the drug
Medical literature research
Tools for Training and Learning
Data Mining
18. Medication Management Apps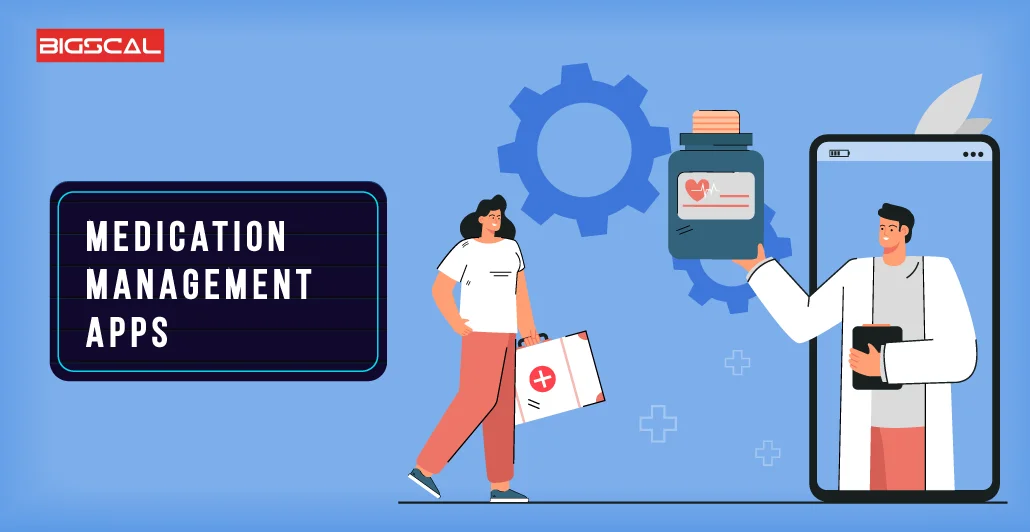 Medication management apps are developed to have features that help users to develop accounts, manage health data, and share it with healthcare professionals whenever needed.
Hence, it evaluates the medicines you consume for safety and effectiveness. This service focuses on the medication you consume when you take them and the amount. Moreover, it will prevent the problems that occur due to medicines.
Hence it can also help cut down on adverse reactions and hospitalization due to it. Moreover, you can expect error-free consumption to avoid wrong interactions with other medicines.
List of features of this application are:
Intuitive visual interface
Drug-to-drug interaction checker
Rx refill reminders
Track vital signs, like blood pressure and weight
Medication progress reports that carers can access
Sync reminders with wearables
Want to launch a healthcare application? Know how Bigscal can help.
No matter who you are, a doctor, a pharmacist, a practitioner, or a businessman, you might always be on your toes to leave your mark in the healthcare industry. Moreover, in this digital world, it's necessary to have a digital platform to reach out to your potential customers. As a leading mobile app development firm, Bigscal advises clients to enter the digital world.
You must take your decisions as per research and logic. The list of mobile application solutions mentioned above might have informed you how they can help your business grow. Hence it's necessary to keep an eye on business trends.
So now, are you looking for healthcare app development services? Well, we have got you covered. We have a team of business analysts and skilled developers who can work beyond your expectations.
Employ our mobile app developers to complete your project successfully. You may get feature-rich healthcare development apps with our mobile app development services and make a big profit. Hence from designing to creating healthcare software, everything is covered by our healthcare software development services.
Conclusion
The changes and digitalization happening in healthcare are improving treatment quality and meeting patients' expectations. And this innovation is also bringing about lots of opportunities. Below we have mentioned the best ideas for developing healthcare apps. The Interested ones can get in touch with healthcare app developers to give shape to their idea.
Bigscal is a firm that can provide a shape to your idea. Therefore, don't hesitate to contact us with any app ideas. We will get back to you with a promising solution soon. Our technologies can handle sensitive medical data more effectively for large and small businesses.

FAQ
What are some top healthcare mobile app ideas to consider I. 2023?
In 2023 telemedicine apps, fitness tracking apps, mental health support apps, medication management apps, and healthcare marketplace apps are some ideas to consider.
How can telemedicine be a beneficial app in 2023?
The Telemedicine app lets users provide consultation on a remote basis and ensure better medical services. It can increase the engagement of patients and reduce wait times.
What are the must-have features in fitness tracking apps in 2023?
You should ensure the right features to ensure your fitness tracking app is successful in 2033. It must have features like nutrition tracking, workout plans, social sharing, and wearable devices.
Why is mobile health application a promising solution?
Mobile health support applications have gained lots of popularity in recent years. And this will prosper more in the coming years. These apps are known to offer better access to mental health resources along with therapies. Moreover, it could also offer help like stress management and coping with health issues.
How much does healthcare app development cost?
The cost of healthcare app development will vary widely due to different factors such as platform compatibility, complexity, etc. Hence, discuss your app's requirements with development agencies for the best cost estimations.
https://www.bigscal.com/wp-content/uploads/2023/07/Top-18-Healthcare-Mobile-App-Ideas-for-Business-In-2023.png
532
1200
Pankaj Vaghela
https://bigscal.com/wp-content/uploads/2018/03/bigscal-logo1.png
Pankaj Vaghela
2023-07-05 11:22:57
2023-07-06 10:08:37
Top 18 Healthcare Mobile App Ideas for Business In 2023