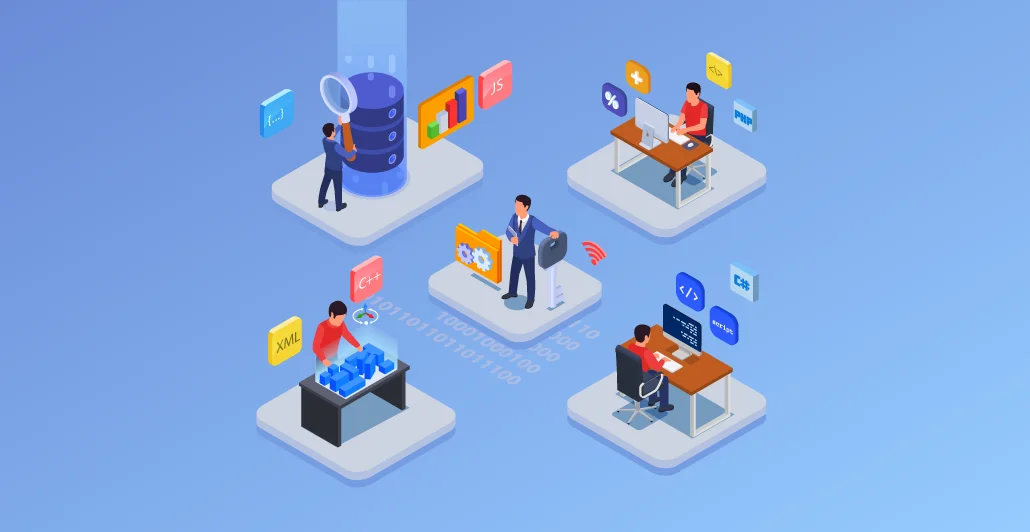 Software Development Trends to Watch Out in 2023
2023 is the era of technology and undoubtedly there are different software that is figuring this need. Some software is up-to-date and some are under development. But how can we forget that even the existing software needs some modernization? This is the reason that software trends are trending around.Currently, people are so curious to know about the software development trends going on. They wish to know about the highly demanding industry and the industries that are booming. Well, don't feel confused when we are here for you. In this article we will be going to discuss the software trends that are a must-watch in 2023. Keep on reading to know about these in detail!
Trends That You Cannot Miss To Know
In this section we explore the latest software development trends that you must watch out for in 2023 in detail:
Blockchain is Ruling Over Cryptocurrency:
There were times when blockchain technology was directly in link to cryptocurrency. But now the scenario has changed a lot. It turns out to be one of the latest trends in the software industry. The adoption of blockchain in multiple fields turns out to be the reason behind its growth.
Apart from this, blockchain technology is also a part of decentralized systems making them applicable for many businesses that are somewhere beyond fintech. Furthermore, for transactions, these offer exceptional security and transparency that again makes it the best choice for businesses.
No-code or Low-code Development:
We all know coding is somewhere difficult and this accelerated the need to look for alternatives to coding. Well, one cannot deny the fact that coding is one of the most important and only methods for the development process. However, technological trends in software development are giving rise to low-code or no-code development methods. This has become one of the best trends focusing on custom software development.
With the introduction of these no-code or low-code development systems, people can develop projects with no or less coding knowledge. There is no need for developers to focus on technicalities anymore after the introduction of these current trends in software development.
As per the research done, the no-code or low-code development market is about to report a growth of $65 billion by 2027.
Collaborations Are in Consideration by Cloud Computing:
Most development companies for app development are actively using cloud-native solutions. These are in consideration for communication and team management as well. Usually, these are the software products in consideration in private, public, and hybrid clouds. These can be run on multiple servers so that if a company is in need to adopt them, they can go for it directly.
The flexibility and scalability offered by cloud-native software depend on microservices and containers. As a result, it improves the productivity of software development teams. Furthermore, due to the facilitation of remote work, the demand for cloud services has grown up. This lets companies create a suitable working environment that allows the employees to work from home and the office both.
Python is Leading in 2023: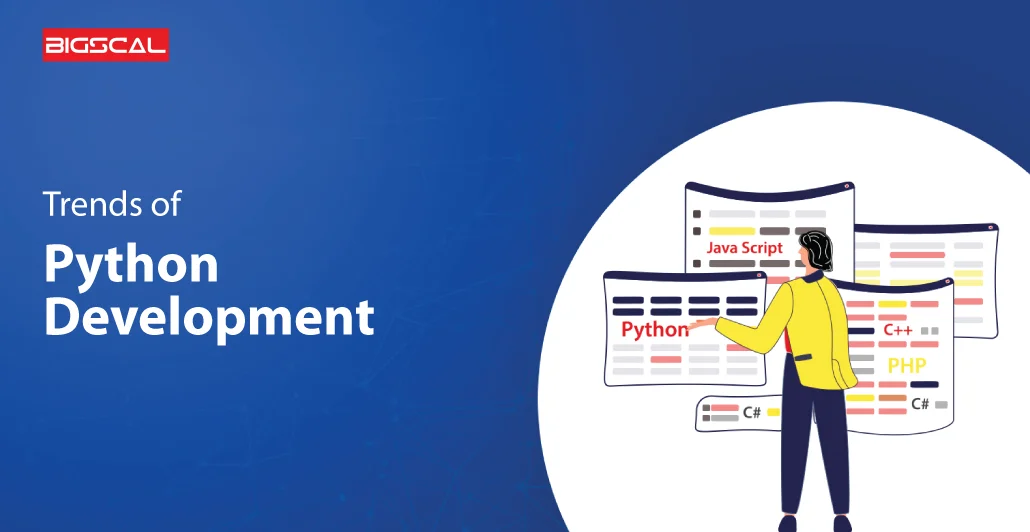 There were so many programming languages available to software Developers for a very long time and among all these JavaScript was the prominent one. Developers are using these for the best project developments. But now the trend is changing and among all these Python is ruling them out. In 2020 it was on the list and by the end of 2021 it became the leader.
It is expectable that by the end of 2023, it will become more prominent than other programming languages available because it allows developers to create solutions with the integration of ML and AI features.
Internet Of Things:
When we are discussing trends how can we forget to discuss IoT Internet of Things? It is among the latest software technologies and has a major impact on our routine tasks. The primary benefit of using IoT has been noticed in the equipment we are using currently. Apart from ruling out the current trends, it is also making its place in tasks responsible for improving productivity.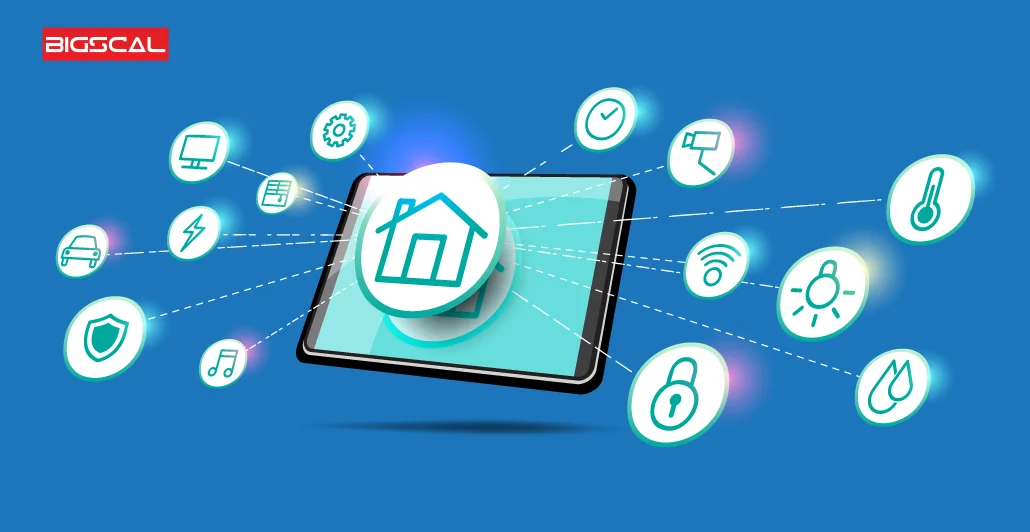 The improvement in productivity is something making it a must-choice for everyone around. Business After adapting IoT can take charge of certain things and work on things accordingly. It is also expectable that IoT will come under the umbrella of Future technology leaders.
AI Development Experiences a Boost by TensorFlow:
AI has been in trend for a very long time and right now some ground-breaking AI Applications are available and helpful in processing images, detecting objects, and so on. As per research by IMARC it is expectable to reach $308.5 billion by 2027.
Programmers are considering deep learning concepts for using special AI libraries and frameworks. One of the software development market trends followed in software development is the use of TensorFlow for AI app development.
This one is a mathematical open-source deep learning framework currently leading the market developed by Google. It has a comprehensive system of tools and various resources needed for creating intelligent algorithms and models. Furthermore, it is also easier to adapt as it is quite user-friendly and flexible.
Augmented Reality:
Augmented reality technology merges with real environments and provides users with a more user-friendly interface with some real experiences. Furthermore, a lot of things are in consideration and imposed on Virtual reality helpful in offering more relaxed services to users around.
With the help of augmented reality, users will be able to have a better experience when they use maps to locate any particular destination around. It also allows users to feel more engaged with the technology they are using.
Apart from all this, it is getting a lot of importance in the current times that's why it turns out to be the best software trend to see in 2023. As per research, it is expectable to grow by 1.5 billion by 2024.
More Opportunities are in Consideration Due to 5G Technology: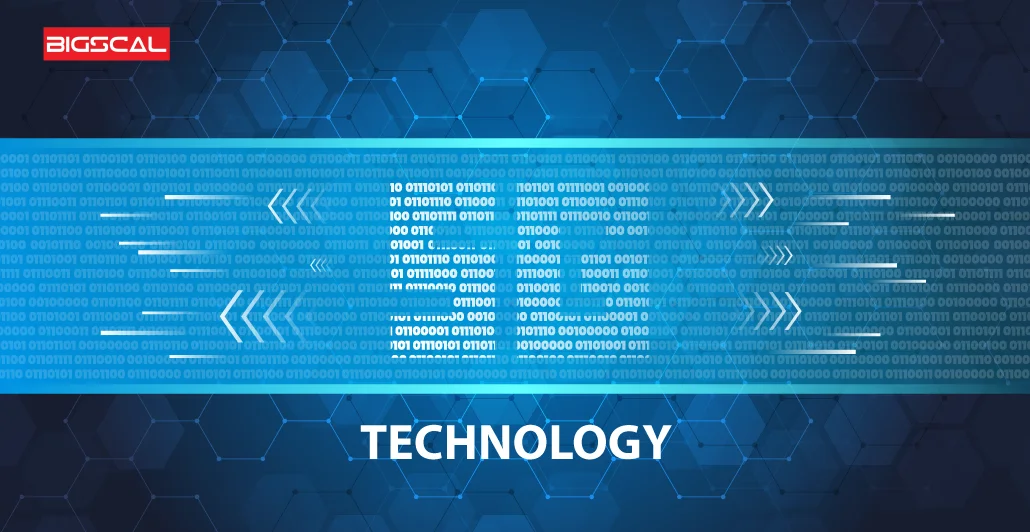 Implementation of 5G technology is among the top trending software development technologies to notice in 2023. This technology is in consideration because it allows companies to understand the IoT system demands and the dependency of people on it in present times.
The major benefits offered by IoT include high speed, energy efficiency, Ubiquitous coverage, and Low latency. Furthermore, the introduction of 5G technology is also allowing enterprises to streamline business processes and leverage values.
On a specific note, 5G technology is contributing to the wider adoption of remote services available. Through 5G many companies are in the state to offer better services based on real-time processing of data.
Cloud Computing:
Cloud computing technology is ruling out the era and undoubtedly it is transforming the world somewhere. It is among that software that turns out to be helpful in turning the fate of the world. From resolving storage issues to resolving security and data transfer problems the cloud has taken things to the next level that somewhere is helpful for people in the coming future. In general, the term cloud is in use to offer hosted services to users.
In recent times, there are three terms in use including Software as a Service (SaaS), Infrastructure as a Service (IaaS), and Platform as a Service (PaaS). These could be either public or private and that depends on features accordingly.
All modern internet users are thoroughly relying on different tools and products and there is an equal possibility you might have heard about SaaS products or ideas. So undoubtedly this modern-day technological revolution is changing the world and making it a better place as well.
Scalability is Boosted by Microservices Architecture:
Kubernetes, well known as open-source container orchestration, gave rise to the adoption of microservices and containers in 2023.
As per reports, on average in 2022, 85% of companies are switching to microservices architecture. It is expectable that the companies will grow even further. The major reason behind adapting these services is the features including security, scalability, and 24/7 services. It overall turns out to be a great solution for multiple projects and especially for automating software deployment processes.
Cybersecurity is a Hot Gossip Topic Around:
Security is a must to maintain and that's why the cybersecurity latest trends in software development is ruling out the era. No one wants to compromise with security. That's why it is integral to adopt the best security standards in order to make things work.
If we look at things a few years back then technology was not that much advanced and chances of cyber fraud were less. But now the scenario has changed completely. Unfortunately, the cases of cyber threats are on rise day by day.
That's why tech leaders have started prioritizing cybersecurity as software development industry trends. They are taking all the factors into consideration and bringing out the best for all the internet users out there.
Web 3.0 is Bringing Out More Solutions For People:
The Web 3.0 idea refers to a collection of cutting-edge technologies (artificial intelligence, machine learning, cryptocurrencies, NFT, and the metaverse) that improve online productivity and securely protect user data.
Primarily you need to understand in brief the history of internet development including:
Web 1.0: this one was in consideration in the 1990s and it was characterized by several components including HTML, URL, and HTTP.
Web 2.0: this allows users to modify the files as needed. This gives a rise to UI/UX and Developers are more focused on generating user-related content. This period has been characterized by the boom of several portals like social media handles, cloud technologies, and so on.
Web 3.0: this one is a new concept and offers more freedom to the users. There are no centralized databases in it for data storage instead it uses decentralized servers and applications.
The ultimate agenda of introducing Web 3.0 is to make the digital environment more trustworthy and all the active users will be able to participate in the same. The security parameters are also in consideration that made it easier for users to trust the digital technologies available.
Infrastructure as Code (IaC) Eliminates Management Issues:
The complexities of modern application development environments, including clusters, microservices, containers, APIs, serverless functions, and interdependencies, put immense pressure on DevOps specialists to ensure app stability and security while developers aim to accelerate code development and deployment.
To overcome bottlenecks and dependencies that take place due to a small number of skilled individuals traditionally relied upon, DevOps teams are turning to Infrastructure as Code (IaC) to manage, automate, configure, and drive continuous improvement on dynamic computing resources. IaC provides a single, reliable code base that can be used to ensure secure app deployment and track inconsistencies in the code, facilitating easier vulnerability fixes. By implementing IaC, organizations can adopt best configuration practices in line with their security policies and regulations.
Experience-Driven Design:
The software industry experiences frequent changes in trends, often shifting focus to new technologies upon their release. However, experience-led design techniques have gained widespread acceptance and are being prioritized by leading system designers and user interface engineers. Today, tech leaders are embracing experience-led methodologies to enhance user experience and make navigation through systems more comfortable for end-users.
UX researchers are dedicating time to refining interfaces, ensuring that they are interactive and user-friendly. This approach has become a prominent trend in software development, and the industry eagerly anticipates its impact. The effectiveness of different design possibilities varies across sectors, and a design and flow that complement the overall system are crucial to facilitate quick user adoption and retention.
Progressive Web Applications (PWA) Save Costs: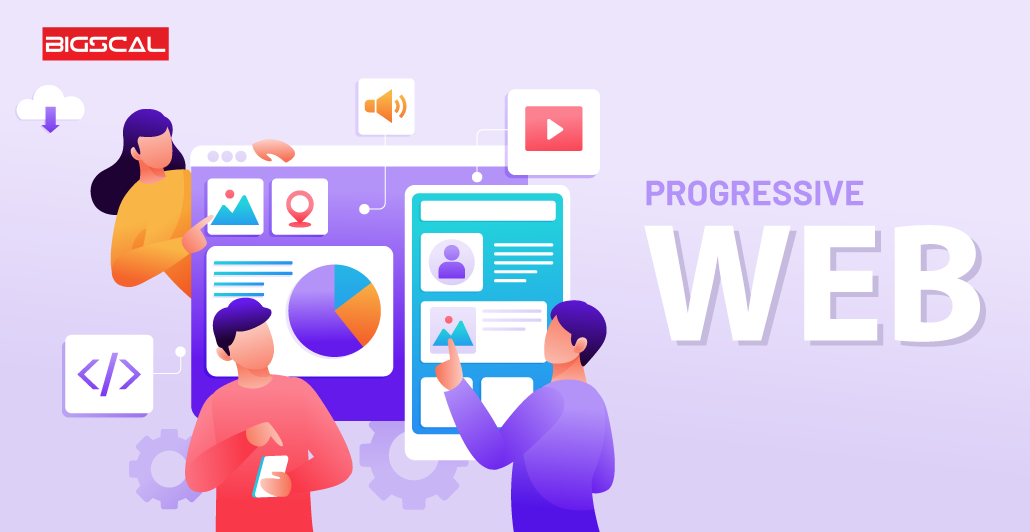 Progressive web apps (PWAs) are increasingly emerging technologies in software development and the preferred option for many businesses, as they offer the benefits of both regular websites and traditional mobile apps. With PWAs, users can enjoy the same look and feel as mobile apps without having to download them. This results in significantly improved engagement and user experience. Moreover, developing and maintaining PWAs is a more cost-effective option for companies. This is why startups and small businesses are more likely to opt for this type of software.
Quantum Computing is in Trend:
The quest for greater processing power has always been a fundamental aspect of computing, driving us to develop everything from individual processors to massive supercomputers. The emerging field of quantum computing, which leverages the principles of quantum theory and technology, has the potential to satiate this thirst for power and revolutionize our capabilities in numerous domains.
While quantum computing is currently expensive and not universally accessible, it is expected to become more widespread as it is more comprehensively tested. This cutting-edge technology presents a promising opportunity for forward-thinking organizations to gain a competitive advantage by identifying and capitalizing on emerging market gaps. With endless possibilities, from quantum computing to quantum app development, those who are prepared to seize these opportunities stand to become leaders of tomorrow.
Cross-Platform App Development (Hybrid Mobile App Development):
Although we have discussed the importance and usefulness of cross-platform app development, it is essential to acknowledge the value and popularity of cross-platform technologies. Various technologies such as Flutter, React Native, Ionic, Xamarin, and others are among the top choices for developing hybrid apps.
A recent study revealed that React Native and Flutter are the two most widely used hybrid mobile application development technologies. Each of these technologies has its advantages and disadvantages and offers unique benefits. Flutter, supported by Google, employs Dart programming language for app development, while Facebook's React Native, a JavaScript-based framework, is maintained and improved by its community.
Cross-platform application development is a crucial aspect of the latest software development trends. Many prominent global corporations, such as Airbnb, Meta, Uber, and others, have built their mobile apps using these technologies, demonstrating their importance.
Big Data:
In the current era, massive amounts of data are being generated and uploaded on the internet, and organizations are utilizing Big Data to enhance their decision-making capabilities. However, this has led to new challenges due to privacy concerns, data regulations, and regulatory bodies, which have had some benefits for the general public.
Therefore, companies are now focusing on Big Data security. This is to address the potential threats posed by the vast amounts of data they collect. Industry experts predict that Big Data security will emerge as the next major software development trend, driving innovation and progress in the technological landscape.
Conclusion
In conclusion, here we have discussed the best software development trends 2023 to watch out. There is a chance we may miss some. But don't worry we will discuss it with you all some other day. The changes in technology have a major impact on society thus, it is integral to know about the changes happening and are trending. Make sure to not trust something that is not logical from a technical point of view as this can confuse you. For sure after focusing on ongoing trends you can conclude the necessity for you to invest more time and why!

https://www.bigscal.com/wp-content/uploads/2023/04/Software-Development-Trends-to-Watch-Out-in-2023.webp
532
1030
Bharat Godhani
https://bigscal.com/wp-content/uploads/2018/03/bigscal-logo1.png
Bharat Godhani
2023-04-11 19:06:57
2023-04-14 15:50:01
Software Development Trends to Watch Out in 2023