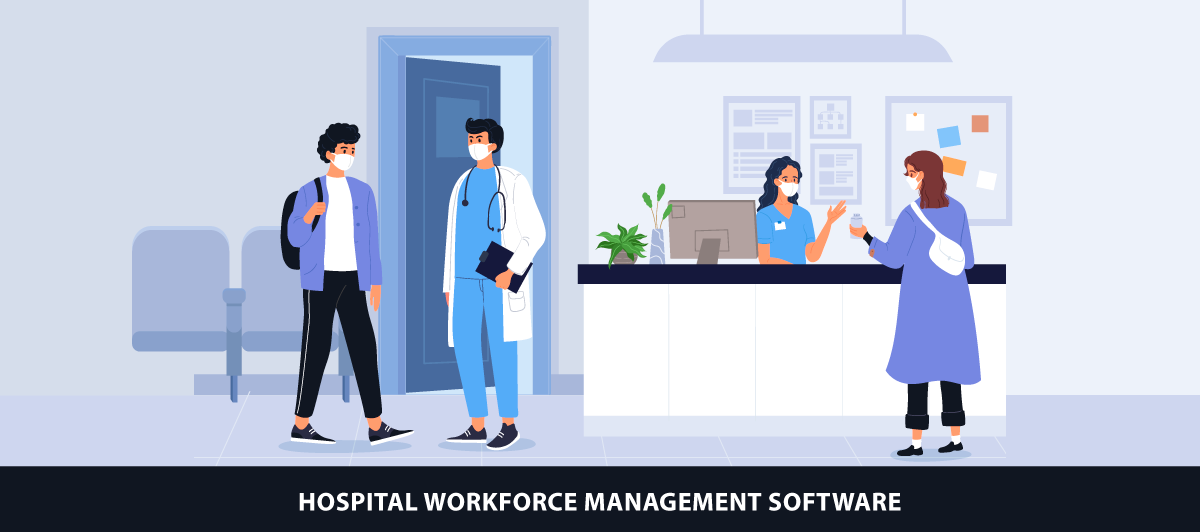 Hospital Workforce Management Software: Key Benefits and Features
Quick Summary: Implementing Hospital Workforce Management Software brings numerous benefits. These benefits include efficient staff scheduling, improved patient care, reduced labor costs, and compliance with regulations. These solutions optimize staffing levels and provide real-time insights, enabling hospitals to enhance productivity and deliver high-quality healthcare services.
What are the key features to look for in healthcare workforce management solutions?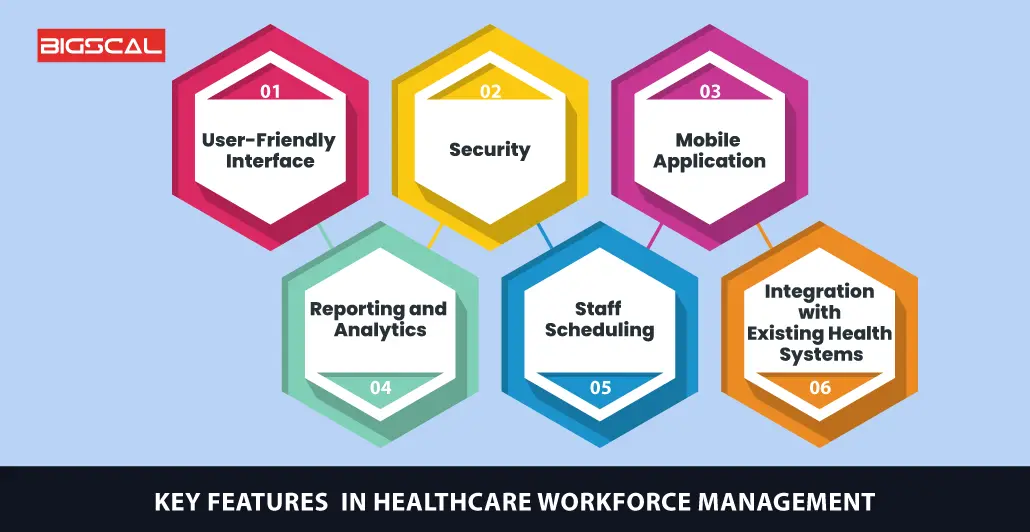 User-Friendly Interface
One of the most crucial factors to take care of when you want to purchase any software is the user-friendly interface. Hospital workforce management software that you get must be easy to use as it can impact overall business productivity. Managing human resources effectively is the main factor in ensuring a smooth workflow in healthcare organizations.
An interface that is easy to navigate makes it simple to use. One of the main indicators of a simple user interface is the count of clicks one needs to search for something or navigate from function to function. Moreover, it also depends on features like automatic notification, taskbar, and loading time that make software useful.
Security
Security is a must-have for any software, be it for healthcare ones. Software tends to hold confidential information regarding people and even their financial data.
Hence, cybercrime has steadily increased across the world, and criminals are getting bolder about their acts. Due to this, it is crucial to ensure that security is more important than ever before.
Hospitals are bound to have broadly integrated systems composed of multiple software solutions with seamless electronic data exchange processes. If one of the systems experiences a data breach, it might also compromise others.
Government regulations mandate a certain degree of security for such applications, especially in the healthcare industry. Furthermore, hospitals must use solutions that comply with laws or face steep penalties.
Mobile Application
No matter what the size of the hospital, it could be an added advantage if your hospital workforce management software is also mobile-friendly. These days, almost everyone is bound to use a smartphone, and such kinds of software that run on mobile devices can be beneficial.
Many times, administrators have to move out of the office. Hence, this type of mobile-friendly software could be a great help. It could help clinical outcomes as managers can check messages, go through files, view data, and complete tasks on the go. Moreover, it can boost workflow and overall productivity.

Reporting and Analytics
Managers should be aware of what their workforce is doing, which can help them measure the performance of their employees. One of the best ways to ensure this is through reporting.
A software that can create a detailed report on metrics like attendance, leave requests, feedback, outcomes of clinical decisions, and much more. It is a vital tool for managers to keep a check on their workforce and make decisions based on information.
Moreover, certain analytics and informatics features can process a wide amount of information and reveal data that could be more obvious to people.
You can easily identify discerns like best-paying insurance, best-rated doctor, and much more. It could be an aid to the managers in assessing their workforce better and implementing the strategies wherever needed.
Staff Scheduling
One of the most necessary features that the majority of healthcare organizations and outpatient service providers need is staff scheduling. No matter the size of the organization, it is essential to schedule their staff and consider different schedules for things like emergencies, overtime, and other situations.
Scheduling software is necessary based on the type of staffing in the organization. Many large healthcare organizations already have it and only need it sparingly.
It is a crucial feature when the organization has a vast number of employees. There is hospital workforce management software that has a function of automatic scheduling.
No matter if it's manual or automatic, it is necessary for doctors, nurses, and others to set a good schedule. On this software, it is easy to view timing, shifts, and requirements for easy scheduling.
Integration with Existing Health Systems
Any hospital workforce management software must have the ability to integrate with third-party medical software. Hence, if you are a medical organization planning to get the software, make sure it seamlessly works with existing ones.
It should integrate with medical coding, billing software, and patient engagement. Moreover, it would lead to better patient experience and overall productivity.
Conclusion
There will be continuous advancements in the world of technology, to meet the increasing healthcare demands in the healthcare sector. With the aid and support of hospital workforce management system software, hospitals can provide the best and most accurate treatment that a patient needs. The workforce management system in healthcare helps medical organizations for optimal use of resources and save revenue.
At Bigscal, We commit to providing the best workforce management system that can deliver the best use of resources. Our solution will help you establish operational pay, manage payroll, better time management, manage schedules and leave requests, and much more in one place. Hence, if you need to make the most of the business and boost efficiency at a lower price, we can be your one-stop solution for your all workforce management needs and payroll needs.
FAQ
What is workforce management in healthcare?
Workforce management in healthcare involves planning, scheduling, and optimizing staff to ensure efficient and effective healthcare service delivery.
What is the role of workforce management?
The role of workforce management is to allocate the right staff with the right skills at the right time, improving operational efficiency, reducing costs, and maintaining compliance.
How Workforce Management Affects Clinical Outcomes?
Effective workforce management ensures the availability of qualified staff, reducing patient wait times, improving care quality, and positively impacting clinical outcomes.
Is workforce management considered HR?
While related, workforce management and HR are distinct functions. Workforce management focuses on staffing optimization, while HR encompasses broader employee-related activities.
What software do hospitals use for workforce management?
Hospitals often use specialized workforce management services and software solutions tailored to healthcare needs. Common options include API Healthcare, Kronos, and Infor Workforce Management, among others. These platforms assist providers in staff scheduling, time and attendance tracking, and optimizing healthcare workforce operations.
https://www.bigscal.com/wp-content/uploads/2023/09/Hospital-Workforce-Management-Software.png
532
1200
Tosif Saiyad
https://bigscal.com/wp-content/uploads/2018/03/bigscal-logo1.png
Tosif Saiyad
2023-09-19 09:30:41
2023-09-19 09:05:56
Hospital Workforce Management Software: Key Benefits and Features