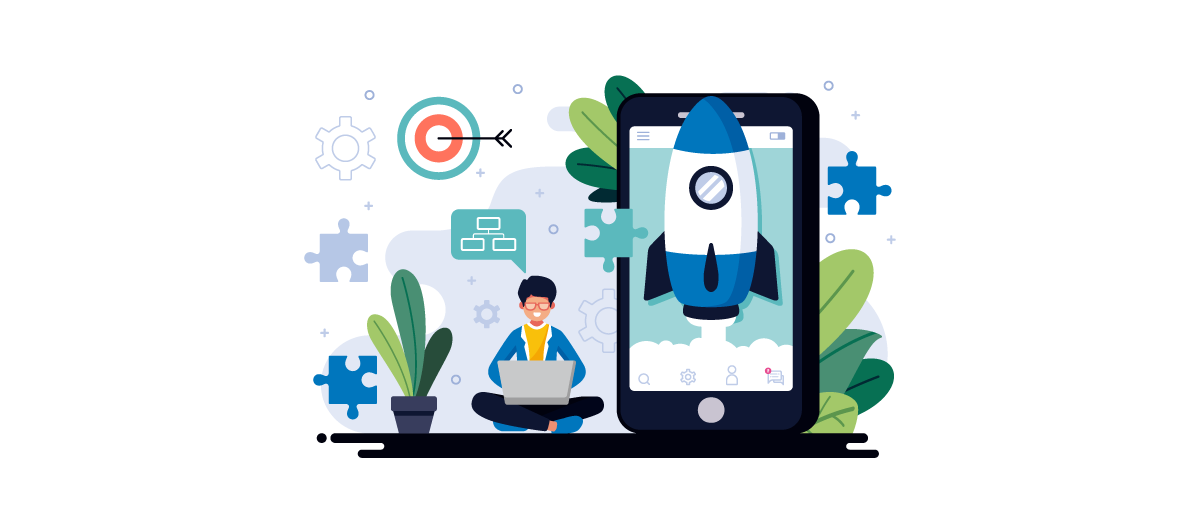 59 + Best Mobile App Ideas For a Successful Startup in 2023
Astounding 60 Mobile app ideas for ranking as a successful start-up in 2023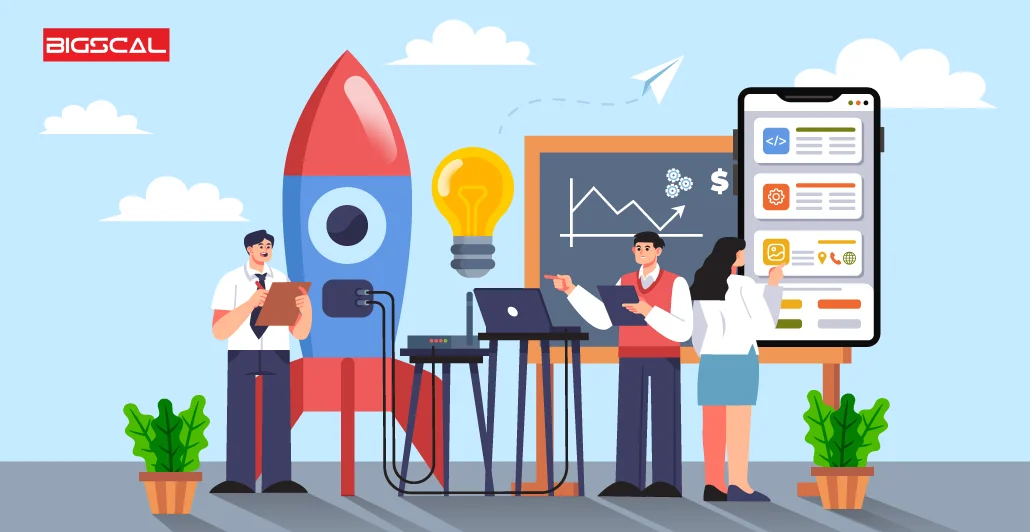 Here are the 60 best mobile app ideas for beginners for an innovative approach in 2023. Check them as per your niche and the latest trends.
1. Education & e-learning apps
One of the initiatives that have gained the most traction since the introduction of Covid-19 is the Education App Development Solutions. e-Learning apps are created and designed to give students access to online education while also allowing teachers in schools and colleges to connect with their students online and deliver continuous instruction. This can be the best idea for mobile app development if you're starting with teaching something. useful.
2. App for learning languages
One of the great mobile app ideas & best app concepts for 2023 is a language learning app that provides users with some basic lessons in various languages. The program has various difficulty levels, from the beginner level, which focuses on alphabets and fundamental letters, to the intermediate level, which includes full-fledged discussions. The voice feature of the app allows users to hear how words are pronounced. Lookout for the best Education App Development company to offer your customers user-friendly features for learning languages.
3. Application for online study groups
Students can get together on a single platform to study for exams with other students who are studying the same material. They can get study materials, tools, conversation aids, guides, etc. through the app. If you're searching for mobile app project ideas for beginners, you can start with this app idea.
4. Keep-a-note application
We frequently need to save something that has been written on paper. Just clicking on the image is insufficient because it could muddle the written information. The note-it software will read any text or numbers that are typed on the paper and store them for later use. This can undoubtedly be included in your list of innovative mobile app ideas.
5. App for scheduling tasks and motivation
With the help of these kinds of mobile app development ideas, the users may be benefitted by scheduling required activities like reading, working out, and cleaning at their convenience. They will be inspired and reminded to complete the assignment correctly by this software.
6. App for searching for tutors
Finding the ideal tutor can become simpler and quicker with the help of user-friendly tutor search software, which will enable people looking for tutors to locate the correct fit based on their desired criteria. These kinds of mobile app design ideas have advantages for tutors as well, enabling them to accept more pupils because there are no geographical or budgetary restrictions. Also, each category—such as subject expertise, costs, and location—can be more precisely selected for increased accuracy, making this tutor search fairly manageable. So that you can create this software and make finding tutors easier for everyone! This can also be quoted as one of the most beneficial mobile app ideas for students
7. Mobile Wallet App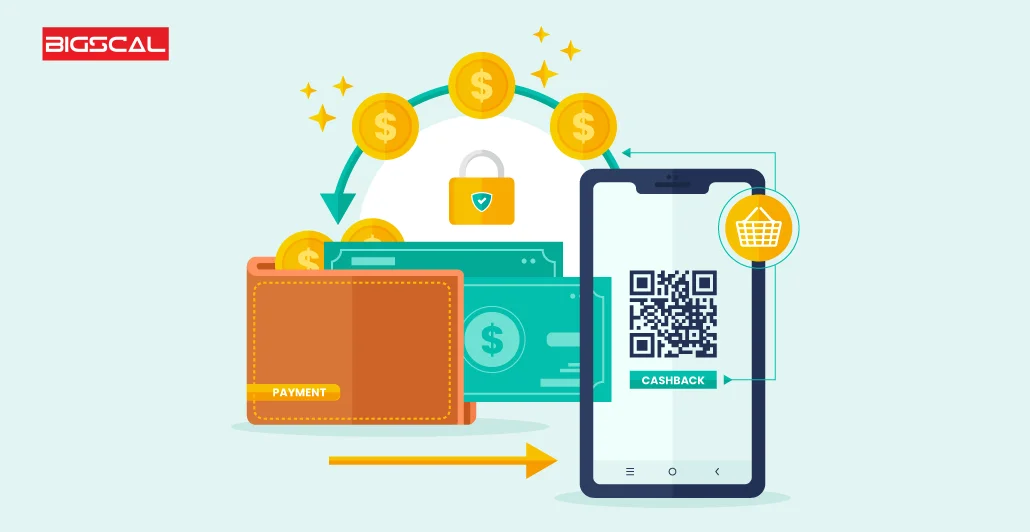 Since the use of smartphones has increased over time in emerging nations, cashless transactions have exploded. Due to the additional advantages they provide for both customers and merchants, digital wallets in particular have experienced significant growth among all the other cashless transaction options. You may create a digital wallet application that offers cutting-edge features including bill payment, split payments, data on cash-in and cash-out transactions, loyalty and reward programs, and mobile money. If you would want to count on such apps, it is suggested to outsource a dedicated finance app development company.
8. Finance Management app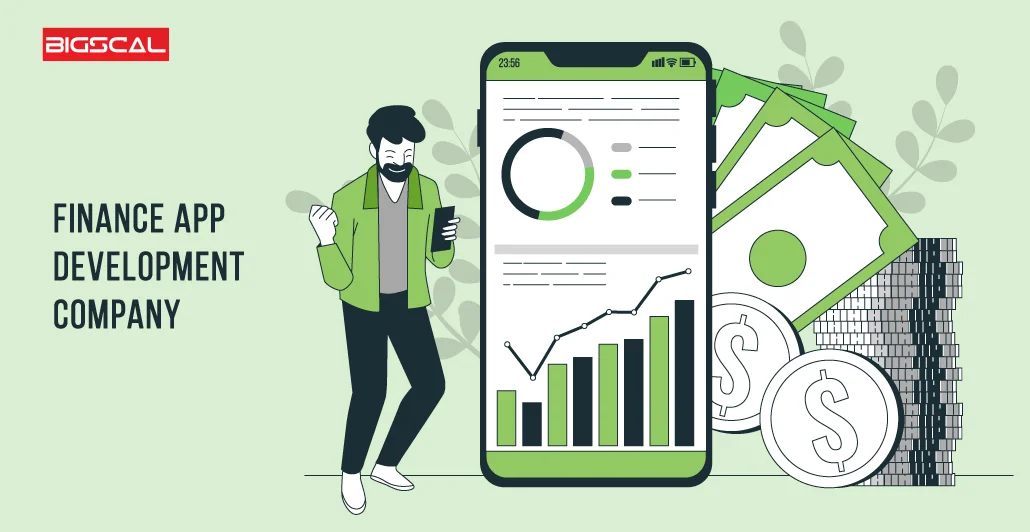 Customers love to have speed, flexibility, and more alternatives when tracking their payments in this fast-paced era. There is arising competition amongst the FinTech solution providers because of the high demand for the trending mobile money apps. Financial service providers are employing the highly famous fintech app concepts to stay ahead of this competition. Become the most trusted Fintech app development firm by offering the best solutions to customers.

9. App for online banking
Digital banking is the revolutionary digitization of regular banking processes like money transfers, fund deposits, savings and withdrawals, managing accounts, loan management, bill payments, etc., that were accessible only when consumers were physically present at the bank. People are gradually turning to smartphone apps for digital finance to meet their financial needs. As many conventional banks are not on the verge of providing the apps, please vouch for building one.
10. App for International Remittances
An international remittance solution allows you to make it easier for your users to move money between different nations. Individuals used to send remittances to their families from abroad. Your digital money transfer platform should be able to enable users to send money swiftly, securely, and for a fair price across international borders.
11. App for Tracking Borrowed Funds
Those who had borrowed money would love this app because it helps keep track of who owes them money and how much. Use this app whenever a group settles on an activity in advance (like making concert or restaurant reservations) but there isn't enough time before the event to ensure that everyone has made an upfront payment.
12. Increase your redit card rewards expenditure
With the use of this app, those looking to make purchases can connect with others, and maximize their use of credit cards together to optimize their rewards.
13. App for Receipt Management
A receipt management app that will consolidate all of the user's bills and receipts into one location will eliminate the need for manual receipt management. Also, it will include the option for retailers to email receipts straight to your mobile app.
14. Beacons in Logistics management
Employ the most trusted beacon technology to seamlessly manage the operations of your business and stand out as the best Logistics Software Development Service. Advancing from BLE to mobile apps, you can create wonders for businesses managing the operations like inventory management, shipping of items, and more. Beacon technology can provide many advantages when included in mobile apps, such as precise location data for mobile devices, personalization, greater consumer engagement, asset tracking, and enhanced safety and emergency services.
15. Cryptocurrency Software
The usage of Blockchain to create a money application has received a lot of attention. The next "internet" or the technology of tomorrow are the names given to it.
Blockchain technology has a vast range of uses and the potential to upend almost all major businesses. This is why Blockchain is a goldmine for innovative app ideas. You can create a blockchain tax and invoicing app that accurately determines the user's tax obligations depending on their revenue.
16. Super App
The super app is an all-in-one resource that gives users access to numerous services. By enabling users to access many services and functions without having to navigate between different apps, they are designed to give customers a seamless and convenient experience. Uber, Klarna, WeChat, and Bolt are a few of the super apps that provide numerous services on their app.
17. Food Donation and Delivery App
You may create a fantastic food delivery app that enables your users to quickly and easily satisfy their food needs on their cell phones. By preserving food and sharing it, you can also work on extending alms. Including the elements for food donations that are increasingly being used in cutting-edge app concepts nowadays.
18. Apps for Cabs Management
The first app idea is to create a taxi dispatch app that a taxi company can use to manage every aspect of its fleet operations, including dispatch, driver management, customer management, incentives, payment settlement, multiple payment options for customers, real-time driver tracking, GPS-enabled navigation, and many more.
19. App for Hyperlocal Delivery
Many people wish to quickly purchase items at the neighborhood market. Create an app for hyperlocal delivery to meet their needs. Innovative app concepts for creating a hyperlocal delivery app can enable users to choose an item from any store in the neighborhood, including office supplies, groceries, pet supplies, stationery, and many more, and order an immediate delivery to their home.
20. App for Vehicle Tracking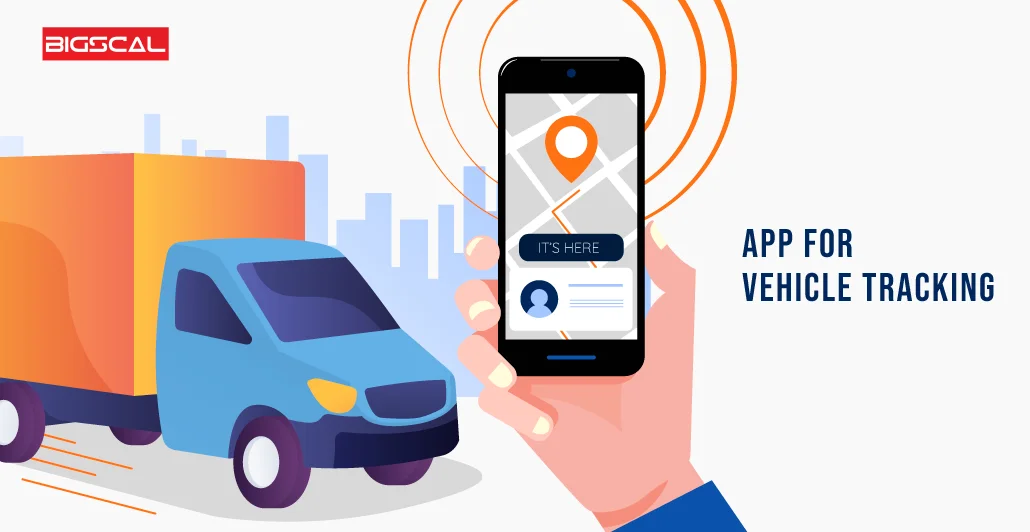 Transport companies want vehicle tracking because it enables them to monitor the whereabouts of their fleet vehicles and the movement of their drivers. Also, the geofencing position feature allows the admin to receive real-time updates about its fleet or vehicle.
In addition, these real-time GPS tracking systems make use of powerful analytics software that offers fascinating business insights into how things are progressing and where room for growth. Find out the best Logistics App Development firm to build a seamless app for your purpose.
21. Appointment App for Doctors and Patients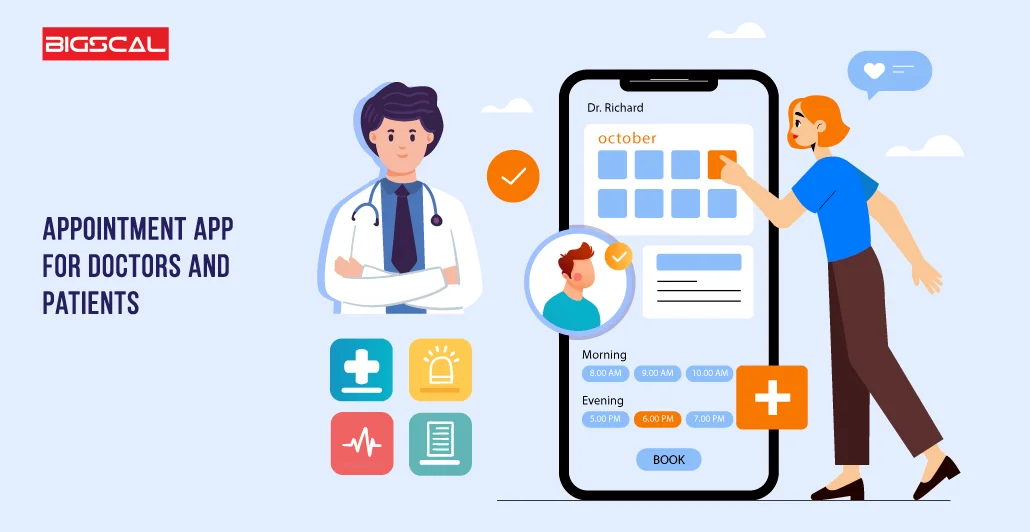 Get an app created to lessen the stress of navigating long hospital lines. Make scheduling and managing appointments simpler for both individuals and medical professionals. Fetch the right Healthcare Software Development services for your assistance.
22. Pharmaceuticals Delivery App
You can simply track orders and deliveries using a pharmaceutical delivery app. Alongside distribution, more features including rapid checkups and doctor consultations have been implemented via remote control services. It will undoubtedly be a successful app development concept for startups in the upcoming years.
23. Mental Health Support App
A suicide prevention app that offers aid to those who require human interaction to be persuaded against such actions. This is the one that is needed by most citizens now. Claim the services from the finest Healthcare app Development firm to build a seamless app.
24. App for On-Demand Health Check
Find a doctor, therapist, or another health specialist with a home service option using an on-demand health check app.
25. Birth-control and Period Calculator Apps
This app allows users to enter the beginning and ending dates of their monthly cycle and notifies them whether their period is early, late, or excessively long (like if medical attention is required). A feature for birth control reminders may also be included in the app.
26. Pregnancy-assistance App
This is one of the suggestions for a pregnancy care app that would provide pregnant women with all the information they need, including guidance and solutions provided by experts. It can also appeal to a market of prospective mothers-only shoppers.
27. Oil and gas News app
Build an app that connects the reader to regional and national news about any oil and gas-related topic. The oil and gas software development can cater to a News & Updates category with excellent editorial and opinion content that is updated frequently. Anybody wishing to stay current in their field and read a range of articles about any pertinent subject will love this app. Offering Oil & Gas Software Development Solutions is always the best way to reach your customers.
28. Oil and gas Prices app
Do you ever worry about the daily changes in petrol prices? Stop worrying. With the digital transformation in the oil and gas industry, one can just lay back and relax This app is a fantastic tool that enables you to instantly check the current shares of the leading oil and gas corporations on your mobile device in addition to the daily petrol prices. It computes the percentage and makes estimates about whether prices will rise or fall and other Key Challenges the Oil and Gas Industry. Solutions developed by reputed Oil & Gas App Development firms also display the difference between the price today and yesterday.
29. Safety Inspection App
With digital transformation in oil and gas industry, it is always suggested that having an app to conduct oil and gas inspections without lugging a laptop and camera around can be a great idea. It can house features like controlling emergency preparedness and planning, managing crucial safety resources, implementing quality assurance and control, syncing collected data across multiple devices, instantly inspecting personal protective equipment and transportation, keeping all collected data on your device, and sharing reports as personalized PDF and Excel files. Become a leading oil and gas software development company by bringing up such fantastic ideas into reality.
30.Oil & Gas Correlations & Calculation
An easy-to-use oil and gas software application development for calculations can be a top-notch idea in the digital transformation in oil and gas industry trends. A need for all engineers and professionals is the artificial intelligence software development for oil and gas industry which can integrate app Features of oil and gas industry like Pipe Design, Cementing, Drill Pipe, Mud Pumps, Rock-Fluid Properties, Mechanical Design, and more.
31. Investment app
Investing app powered by AI that will invest on your behalf and make investment decisions for you based on market research and analysis. Both the amount you want to invest and the frequency of account credits are up to you.
32. Review of Locality App
Anyone can rate a locality using a locality review app, and the community can receive scores on a variety of factors like living conditions, facilities, distance from the major town, weather, and education. These elements will further be assessed together to give every locality a star-based rating or a normal score. Also, this app makes it easy for users to choose which neighborhood is best for them.
33. Information App for Renting and Purchasing Homes
The process of renting or buying a property can be difficult at times because it involves a lot of research and paperwork. Offering your consumers a great and memorable customer experience means making this practical and simple for them and assisting them in selecting the best alternative. One can utilize the apps to your benefit by integrating fundamental information about all processes.
34. AR/VR Real Estate App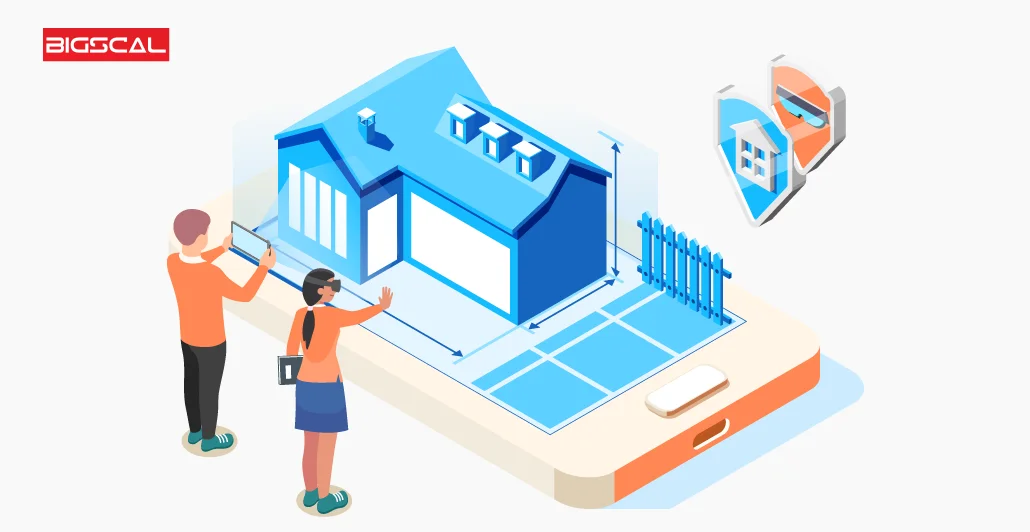 One of the hot real estate company ideas for 2023 is showing houses using AR/VR technology. By 2025, it's predicted that the real estate industry would spend $2.6 billion on AR/VR technologies. The time and money people spend looking at different properties can be reduced thanks to AR and VR technologies. Become the best Real Estate App Development Company in the market with this set of features.
35. Home Mortgage Calculator
Most real estate transactions involve mortgages, which can slow down the process due to the complexity of mortgage computations. You must have a mortgage calculator app if you don't want to lose clients or waste time. This can provide you with a quick indication of how much customers will need to pay based on certain characteristics.
36. Investing Property App
You can develop an app that provides information to potential investors or aids in coordinating each choice of investment in the real estate market. A chat function for users to ask inquiries about any difficulties they are having with real estate investments must be included in any real estate app.
37. Real Estate Listing App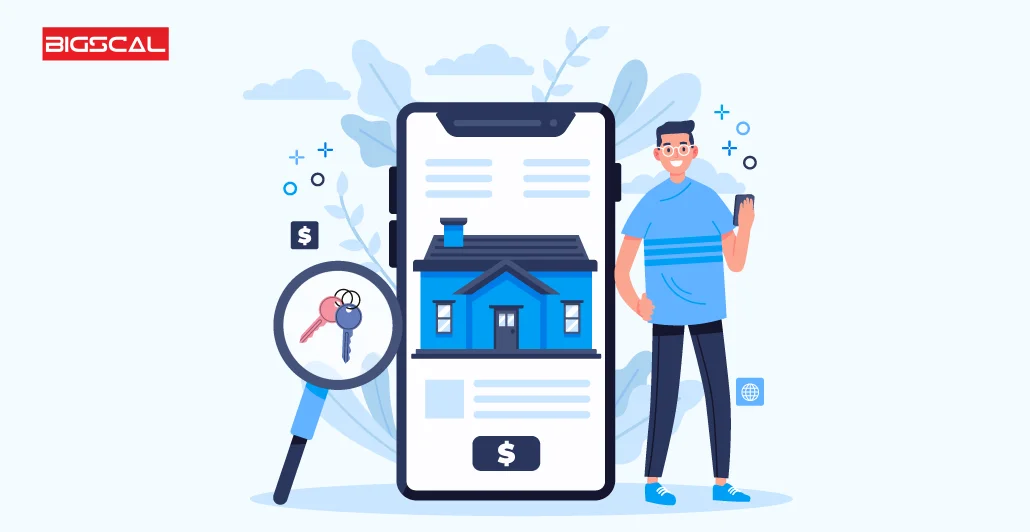 The idea of listing properties online is fantastic for real estate enterprises since, with appropriate planning, it doesn't fail. About 93% of customers look at the website's online listings first. Internet real estate listing is dependent on a few factors:
The property is only for rent.
listing homes for rent and sale
listing just-for-sale homes
38. Rental-Property App
The rental industry is rapidly expanding. Humans are always traveling from one place to another. Renting stays becomes necessary as a result of this. You can start your real estate business with this idea without wasting any more time.
39. App for Online Auction
An appealing real estate business tactic is an online auction. They work well for negotiating fair real estate bargains. Online auctions are now available on a lot of websites. Users must register on a platform for buying or selling real estate during this procedure. The process is different from the standard purchasing or selling of real estate
40. App for Scan and Shop
Apps that enable you to scan any object to find it online by the image make it simple to search for and purchase things from online retailers. To be known as the leading ECommerce App Development Company and be more engaging and practical, you can also add extra features.
41. App for Mall Navigation
A digital mall navigation tool that keeps a map of every retail center in a given area. The app can be used to check the location of a specific store, lavatory, restaurant, or parking space as well as to browse the mall's map and provide directions.
42. E-commerce app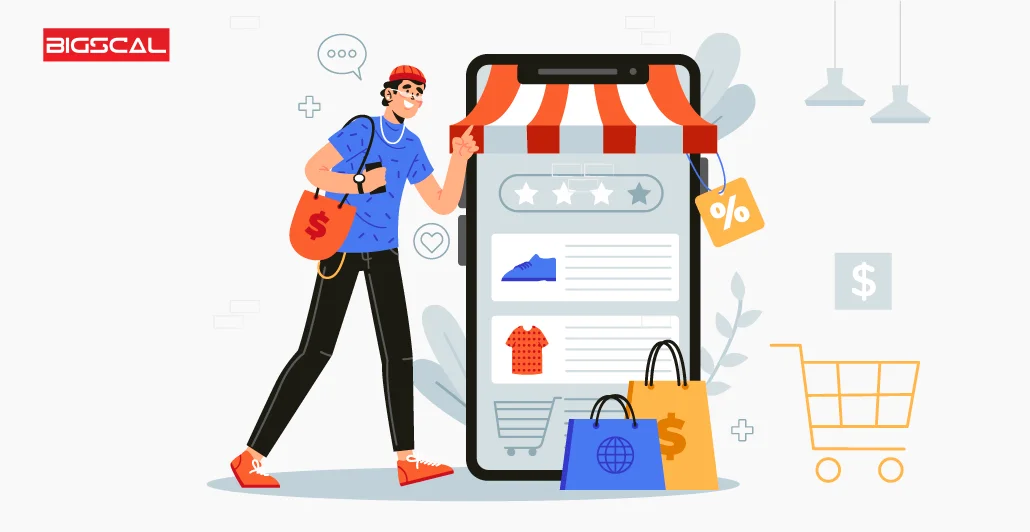 A mobile or online marketplace that enables online purchases without the user having to physically visit a store is what an e-commerce app is all about.
Hence, the best thing you can do to increase your business and earnings is to launch an online marketplace business. Conglomerate concepts including lifestyle, homecare, babycare, food and drink, gadgets, accessories, and ornaments are abundant in the e-commerce industry.
43. App for Home Security
When you are at work or away on vacation, your home is in danger. Even though you have security alarms and CCTV cameras, you won't be informed if there is a threat.
44. App for Entertainment
These days, people are quite interested in entertainment apps. It evolved into a beautiful opportunity to escape the harsh reality of the world in today's crucial pandemic crisis.
The introduction of smartphones has significantly altered customers' attitudes toward entertainment. Also, the internet age has made it simpler to stay up to speed on your favorite television shows and movies.
45. App for Grocery Delivery
The emergence of the coronavirus has greatly increased interest in the concept of on-demand grocery delivery apps. Some neighborhood brick-and-mortar stores are converting to online platforms, even though we observed large corporations have begun or are considering beginning grocery delivery.
46. Integrating augmented reality, city guides
Entrepreneurs can create an app that allows users to point their phones at a structure and get current information about it. One may also discover the whereabouts of the best restaurants and eateries. It's the best way to get to know a new city. A large community can also be benefitted from such trip app concepts. Best listed in the "AI Mobile Apps development" this idea works great when the development of the app is done by a team of expert professionals.
47. App to find Translators and Local Help
Such a travel app would be really helpful for travelers. Users would be able to translate text between languages in real time. You may ask an app developer to use AI and machine learning to create this app. Embed the right feature to make your process of Travel App Development go enjoyable.
48. Applications for Local Transportation
Information about the many kinds of public transport available in the city would be provided by the Travel App Development company to the entrepreneurs. For the advantage of users, the app developers may include many components, such as:
a map showing the location of the closest bus stop or train station
A list of several buses or trains' schedules
The price of the ticket
49. Forum App for Travelers
Many times, most tourists and travelers have an abundance of questions they are curious about. These could include famous places, famous food joints, cheaper stays, and more. One can vouch for the idea of developing an app where travelers can join and discuss all their concerns. Further segregation of place, state, or district makes the path more clear for the participants
50. Travel App for Budget-Friendly Itineraries
By offering time-saving trips, different routes, and other offers and discounts, the app can help you save more days. You may budget for every single expense incurred while traveling.
51. Movie Discussion Apps
All of us want to know the reviews of the movies that we are planning to watch. Rather than checking them online all the time, how about having a dedicated app for the very same reason? One can develop an app that has reviews and discussions of the latest movies in one place. You may also outsource the best Entertainment Application Development Company to produce outstanding results for this app idea.
52. Gaming Apps
Gaming apps can never get old if the idea of the game is quite convincing and impressive. Hop on now to build your dream game integrated into the digital era
53. Regional OTTs
We always have platforms that stream videos only in a few national languages. How about having dedicated apps to stream regional videos that suffice the purpose of entertaining a particular set of people? Entertainment Application Development is now the most booming mobile application idea for 2023.
54. Video Games using Virtual reality
The video game business, which is worth $1 billion, generated $37 billion in worldwide revenue from PC video games and $77 billion from mobile games in 2020, according to Statista. Video games themselves require improvement, but incorporating virtual reality elements could be great.
55. App to Compare the Flights' amenities
For tourists and travelers, one concern that always exists is to check the flight prices constantly. One can always vouch for the idea of developing an app that doesn't just give the flight prices but also draws comparisons in the prices. The budding entrepreneurs can also add a few elements like buzzing notifications on the price drop of their recent enquired flight. To ensure a seamless output, it is highly suggested to invest in Flight Booking App Development Services that are available in the market.
56. Cloud computing on mobile
Mobile apps frequently become extremely complex as a result of the integration of cutting-edge technologies like AI/ML and IoT, which can be difficult for mobile devices with constrained storage and resources. Thankfully, cloud-based mobile apps offer a remedy by utilizing cloud services and storage that can be accessed remotely over the internet. If you're a student who's on the search to broaden your scope, then this can be the best Python idea for mobile app development that enhances your skill set.
57. Security for Mobile Apps and Biometrics
It's crucial to make sure mobile apps are secure, especially if they process payments like Google Pay.
Mobile apps typically use biometric technology to increase security, such as voice recognition, facial recognition, and fingerprint scanning. Businesses can offer their users a secure and reliable platform for handling private financial transactions by integrating these technologies into app development.
58.5G-compatible apps
The newest mobile network technology, 5G, has the power to change how we interact with mobile devices and applications completely. The user experience of mobile applications is anticipated to be considerably improved by 5G due to its quicker speeds, increased capacity, and greater coverage.
59. App for friends to trade, buy, and rent items
A social networking app similar to Facebook with additional features including connecting with your current connections to purchase, sell, or rent out items online. You can use this app to search for and purchase things based on the recommendations of your friends.
60. Refill the Refrigerator Alert App
This app can notify you of the depleted item list and provide you the opportunity to acquire it online if you run out of milk or other essential things in your refrigerator.
https://www.bigscal.com/wp-content/uploads/2023/04/best-mobile-app-ideas-for-a-successful-startup-in-2023.png
532
1200
Ashish Manani
https://bigscal.com/wp-content/uploads/2018/03/bigscal-logo1.png
Ashish Manani
2023-04-17 18:09:00
2023-07-27 10:01:46
59 + Best Mobile App Ideas For a Successful Startup in 2023