Top 10 Industry Verticals that Benefit From Software Outsourcing
Quick summary: Software outsourcing has proven to be a catalyst for growth in various industries. In this blog, we explore the top ten verticals that can optimize their operations, enhance productivity and accelerate growth by leveraging the advantages of software outsourcing.
After a COVID-19 pandemic, businesses must not only survive but also thrive. Customers are adjusting their lifestyles and companies need to adapt to stay competitive.
To succeed in these difficult times, businesses should find ways to make their operation more efficient, reach more customers, reduce expenses, and improve performance.
To navigate the market successfully, businesses should embrace software outsourcing digitalisation to improve their operations.
Every industry can only thrive in this new normal with the best technological advancements. It is therefore imperative to outsource software development to accomplish all business objectives.
As a result of such third-party involvement, industries can focus on other growth factors, such as better marketing and strategic planning.
Learn how most sectors can thrive and re-establish themselves with software development in this digital age. Keep reading !!!!!!!!!!!!
Few Impressive Software Outsourcing Statistics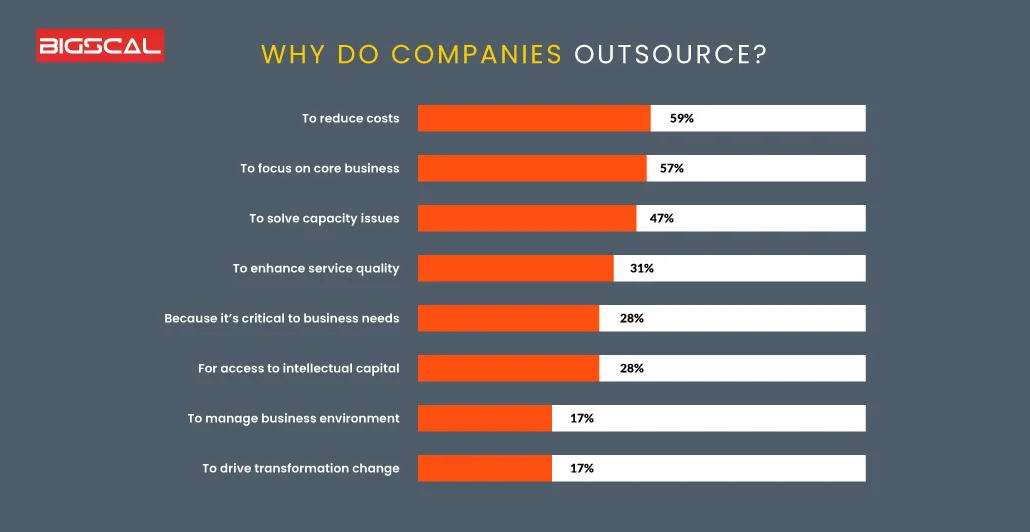 Before moving ahead, let's check out some interesting statistics on software outsourcing!!!!!!!
Small businesses, startups, and corporations benefit immensely from software outsourcing. Even top-notch companies are outsourcing their software development. It is evident from the following data highlighted below:
It is estimated that the worldwide market for software outsourcing will reach $410.2 billion (approx.) by 2027, according to Business Wire.
According to a Deloitte survey, approximately 70% of businesses prefer outsourcing their software to reduce operational costs.
From 2020 through 2024, Research and Markets predicts a CAGR of 5% (approx.) for the global software development outsourcing market.
So, these are the software development outsourcing market stats. I hope you get valuable insights from it!!!!!
Before we dive into the industry verticals, let's understand software outsourcing.
What is Software Outsourcing?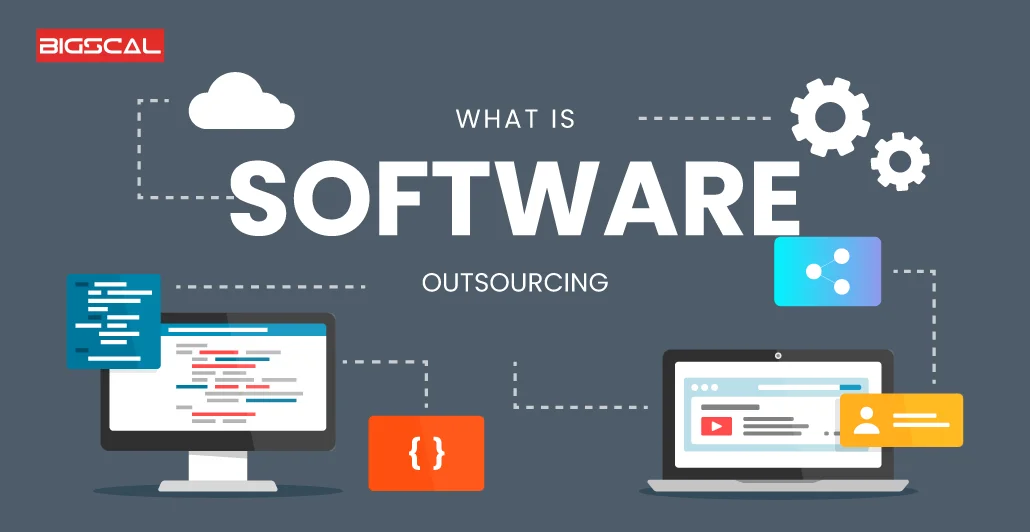 Software outsourcing refers to hiring external teams or companies to build software products or provide IT services.
Furthermore, software outsourcing allows businesses to assign their software needs to specialized teams sitting in different geographical locations instead of depending upon internal teams.
Also, it allows companies to access a vast talent pool across the globe, reduce expenditure and help them to focus on their core areas.
It streamlines the development process and increases productivity by providing tangible solutions.
The Ten Industries That Can Benefit From Software Outsourcing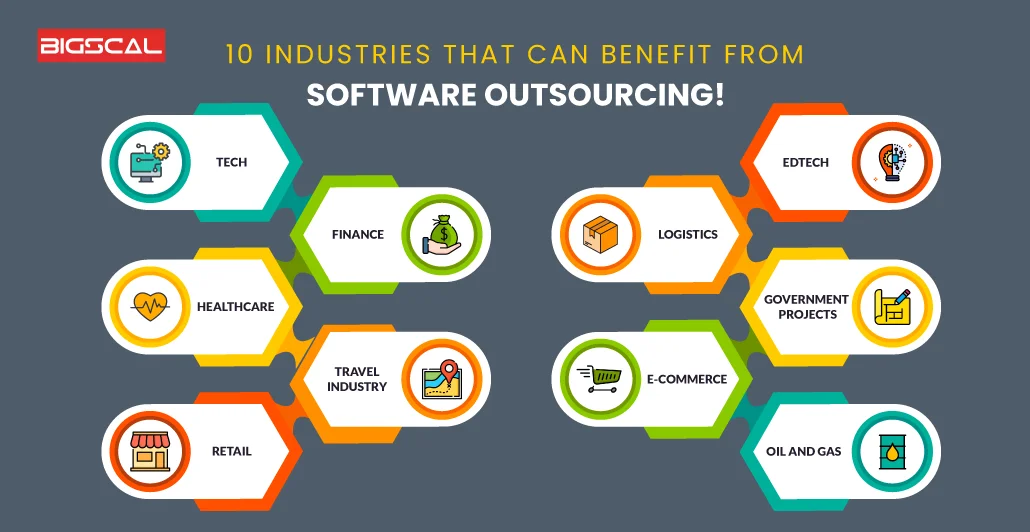 Businesses can focus more on their growth and prepare long-term strategies by handing their software development work to external teams or companies. Furthermore, software outsourcing streamlines the development process by delivering the product fast without compromising quality.
Currently, every business sector needs IT outsourcing services. Listed below are ten industries that can benefit greatly from software development outsourcing:
1. Tech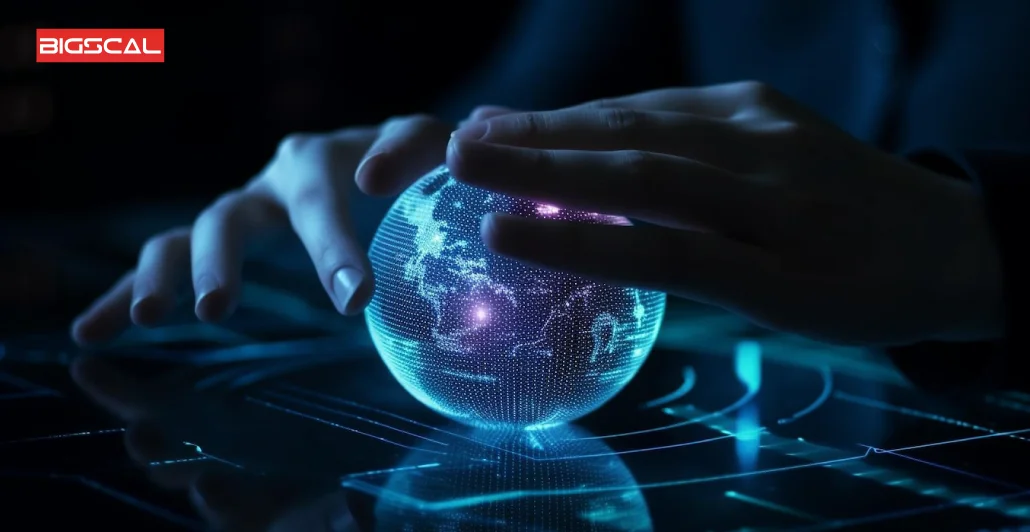 Software outsourcing's potential can be seen in the fact that big tech companies like Google, Facebook, Amazon, etc. depend on it for many of their projects.
Software outsourcing's potential can be seen in the fact that big tech companies like Google, Facebook, Amazon, etc, also depend on it for many of their projects.
When tech companies require a specific skill set from a third party, outsourcing can be an effective solution.
In addition, IT sectors sometimes require external assistance due to work overload. As a result, tech firms need to consider outsourcing. A few renowned and successful examples of outsourcing development include Whatsapp, GitHub, Skype, and Slack.
Challenge:
As we embrace technology for business success, it's important to address IT issues. During the pandemic, technology helped many businesses survive, but future success requires careful consideration.
Additionally, there are many issues, such as cyber-attacks, information security concerns, and challenges in implementing IT strategies to close the skill gap.
Furthermore, we must be mindful of potential problems and ensure technology is reliable, secure and accessible to everyone.
Solution:
Some technological projects require specialized teams or professionals to complete the work. There is also a vast range of possibilities for areas such as healthcare, government, healthcare, and finance, and that may be a stepping stone towards a new era.
Additionally, education, real estate and insurance are the prime competitors who often turn to software outsourcing service providers.
2. Healthcare
The healthcare sector is one of the vital industries that work for human well-being. Furthermore, the healthcare industry has a huge amount of patient details and information. An application helps healthcare and fitness solution providers to enhance the productivity of their organizations.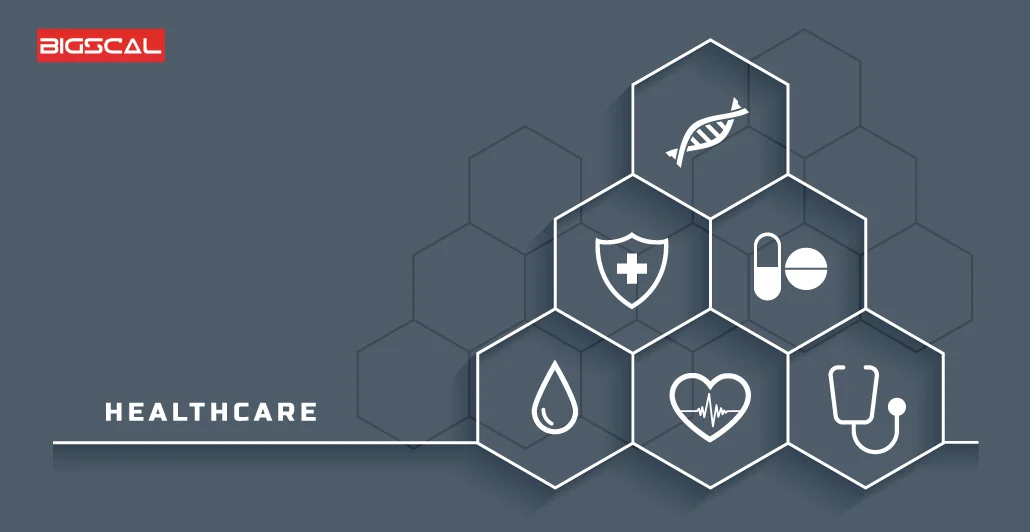 Telemedicine software helps the healthcare service provider to give quality treatment to their patient residing in remote locations.
Outsourcing healthcare software development to top-notch service providers has revolutionized the industry by inventing various applications for different fields.
Software outsourcing allows the healthcare sector to leverage advanced cloud systems, clinical apps, robust analytics, patient portals, and other digitized healthcare equipment.
Challenge:
Healthcare facilities and professionals require reliable, efficient, and cost-effective technology for healthcare that builds the tools they need quickly without sacrificing quality amidst declining funds and limited resources. To meet these needs, fast and reliable solutions are required.
Solution:
During the pandemic, patients avoid direct contact with doctors and healthcare professionals.
Approximately 69% of patients use telemedicine applications to cure their health problems by sitting at home.
Nowadays, doctors, professionals, frontline workers, and nurses utilise a vast range of technologies, including Telemedicine, consultation apps, and AI-based healthcare apps, to give the best treatment to their patients.
For example, AI-based applications detect fever in the patient.
The best healthcare software development companies can help your business because they are experienced and have the expertise to develop a health solution that adheres to all the applicable rules and regulations.
Also Read: Guide to a Successful Healthcare Software Development
3. Retail
Retail is a vast industry with famous stores like Walmart, Target, and Amazon. The owners of these stores are some of the richest people globally.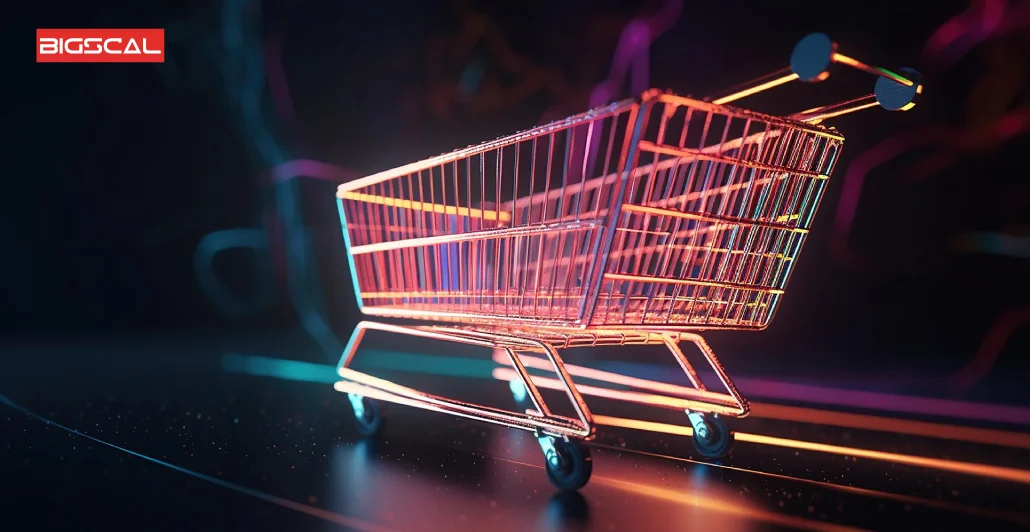 Furthermore, we all visit retail shops almost every day and millions of transactions take place worldwide. Retail is a significant part of our daily lives.
The pandemic hit the retail industry hard. Furthermore, customers now want things quickly and at low prices.
Retailers realized the importance of automating their systems and many started selling online. They adapted to the changing demands by opening new online ways of selling.
Retail software helps businesses to increase their productivity, gain leverage through JIT(just-in-time) inventory, reduce the need for manpower and minimize theft of goods.
By using retail software, a business can streamline its operations and enhance the productivity of the organization.
Challenge:
After suffering from the Coronavirus pandemic, the retail industry shifted and re-prioritized a majority of its business online.
As a result of the government's rigorous lockdowns and social distancing norms, a significant portion of the global population was staying at home.
Solution:
Customized solutions have greatly benefited the industry in the following ways. Below we highlighted some cutting-edge tools that have changed the retail sector in many ways:
Chatbots
Interactive voice assistants such as Alexa and Siri
Virtual Reality solutions
4. Finance
The finance industry depends entirely on applications to execute daily operations. Furthermore, banking applications help users to perform banking transactions like transferring money, adding money, transferring money, withdrawing money, checking bank records, bank status, stopping cheques, availing fixed deposits, buying insurance, etc. Therefore, every finance sector must work with software.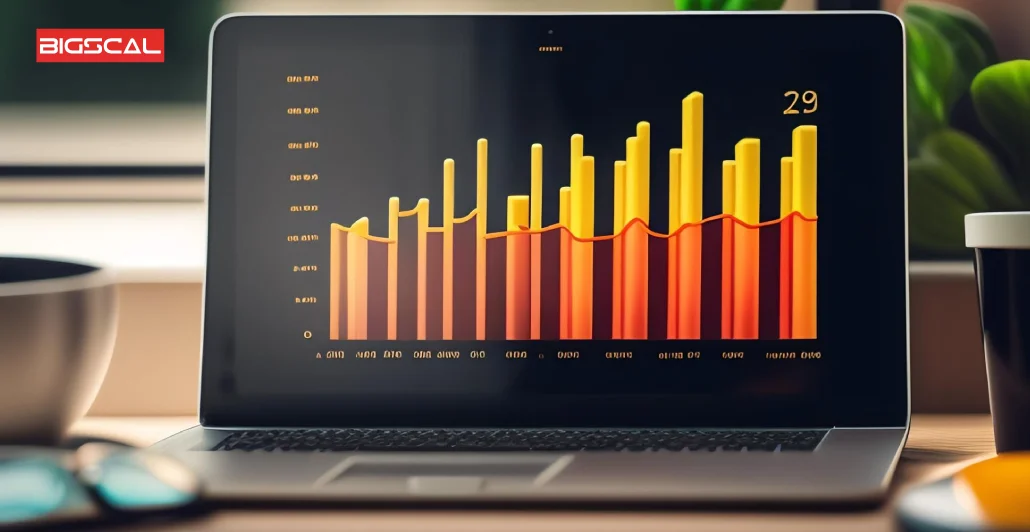 Also, the finance sector needs to spend a lot of money on rules and regulations imposed by the government. Furthermore, financial sectors need to protect confidential data and are more prone to hackers.
It is difficult to build powerful and secure software for the finance industry. Therefore, you can take the help of a fintech software development company to assist you in your day-to-day operations.
Furthermore, it is important to outsource your fintech project to a dedicated Fintech service provider who help you to build a successful, secure, customized fintech app that fulfils all your goals.
Challenge:
The financial services sector is a soft target for hackers and fraudsters. Because financial services carry too much sensitive information, they are targeted more often than other industries.
As per the Cio Dive report, the finance business has the probability of hitting the market 300 times more as compared to other sectors.
Also, financial sectors spend a heavy amount and abide by stringent rules and industry standards.
Furthermore, consumers are interested in knowing where their money is going and how to manage it. Also, they want help with choosing the right insurance for their needs.
Solution:
Software companies have helped financial institutions solve a large part of the above challenges by outsourcing a large chunk of their projects. There are more exciting opportunities for new ideas and advancements that can bring significant benefits to both industries.
Below we highlighted some utilities that software outsourcing can provide to the fintech sector:
Integrating Payment gateway
Domain-based finance apps and portals
Multilayer platforms with technical support
Multi-currency support
So these are the benefits of software outsourcing to the finance sector.
Also Read: Fintech App Development A Step by Step Guide for 2023
5. Travel industry
During the pandemic, the travel industry suffered greatly. But now, people are choosing new options like a staycation and working from anywhere. To run their travel business, they rely on software. It helps them organize and manage bookings, making things easier for everyone involved.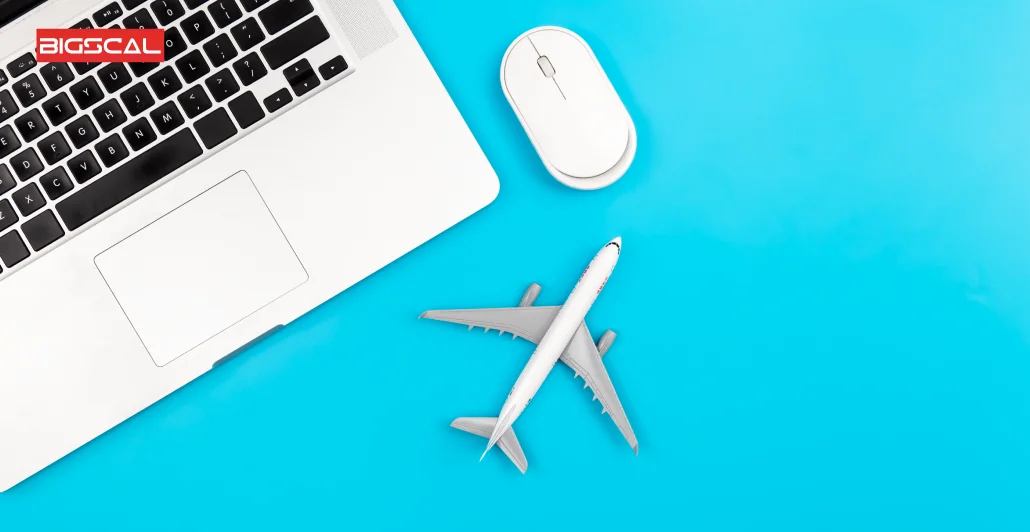 Furthermore, travel software helps users with hotel booking, flight booking, passport and visa. Travel operators have important tasks like keeping track of traveler information, finding the best options for their customers and managing itineraries.
Thankfully, there are software solutions that allow travelers to handle their own accommodation, transportation and itinerary details. This makes planning and organizing trips more convenient for everyone involved.
Travel software provides immense benefits and transparency to both travel operators as well as travelers. Furthermore, travel software helps businesses to reduce their processing and maintenance costs.
Travel software development can include features such as Augmented Reality(AR) so people can see places virtually before booking.
Therefore, it is imperative to outsource development work to an experienced custom software development company to build successful and efficient travel applications. Travel businesses can hire travel software developers to build software as per customer needs.
Challenge:
The transport industry was heavily affected by the covid-19 pandemic but now it's slowly recovering as the lockdown eases and people resume traveling.
Solution:
The most challenging task for the travel industry is providing mobility solutions. Below we highlighted some best ways in which software outsourcing can revolutionize the travel industry:
Traffic management
Self-driving cars
User-friendly ride-hailing applications
Reduction in collisions
Improved navigation
6. Logistics
The logistics industry is the first adopter of technologies and evolves constantly. Furthermore, the application has a vital role in the logistics sector.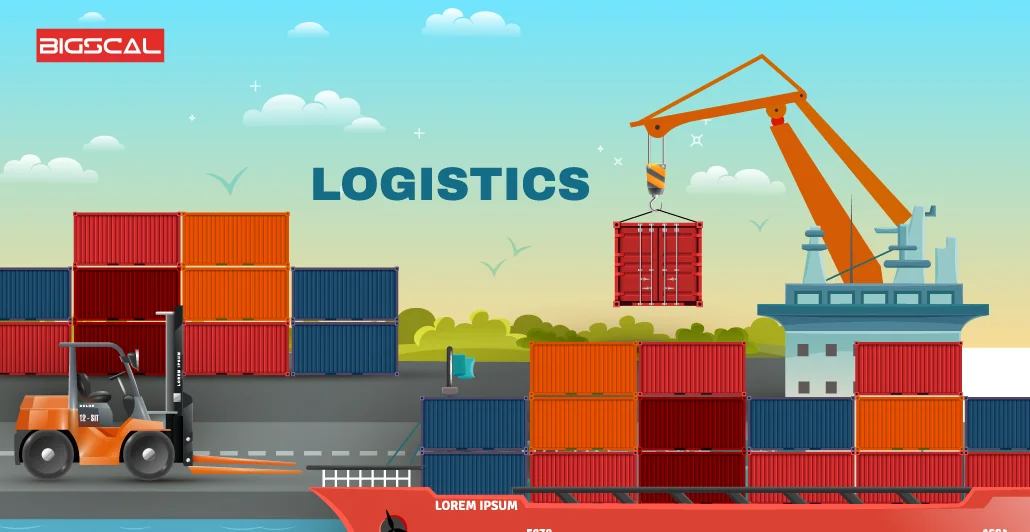 With supply chain management software, logistics companies can track parcels, book orders, track parcel movement, handle customs for different countries, and communicate with their drivers.
Furthermore, Logistics software helps businesses to improve the customer experience by providing shipping and tracking details. Logistics software reduces costs and eliminates supply chain visibility issues.
Logistics software adheres to strict rules and regulations. Furthermore, logistics software development is a challenging task to track the shipment and advanced analytics.
You need to combine IoT technologies into the logistics application. It is crucial to take assistance from a prominent logistics app development company to optimize your business operations successfully. And, outsourcing helps you take your business to the new digital edge.
Challenge:
In recent years, the logistics and supply chain industry has become more competitive due to technical complexity and ever-changing consumer demands. Moreover, the logistics industry faces several other challenges, including the following:
Improving the customer experience
Reduced costs
Visibility problems of supply chain
Economical condition
Frequently changing government rules
Solution:
Through ultra-modern mobility solutions, businesses can streamline the delivery of smart transportation & logistic app solutions, manage fleet management, shipment & tracking times, and maintain schedules while maintaining real-time data collection control.
Also Read: How To Develop A Transportation & Logistics Mobile App?
7. E-commerce
Increasingly, people are turning to e-commerce websites for their shopping needs. Online businesses, however, can only make or break their impression based on the user experience.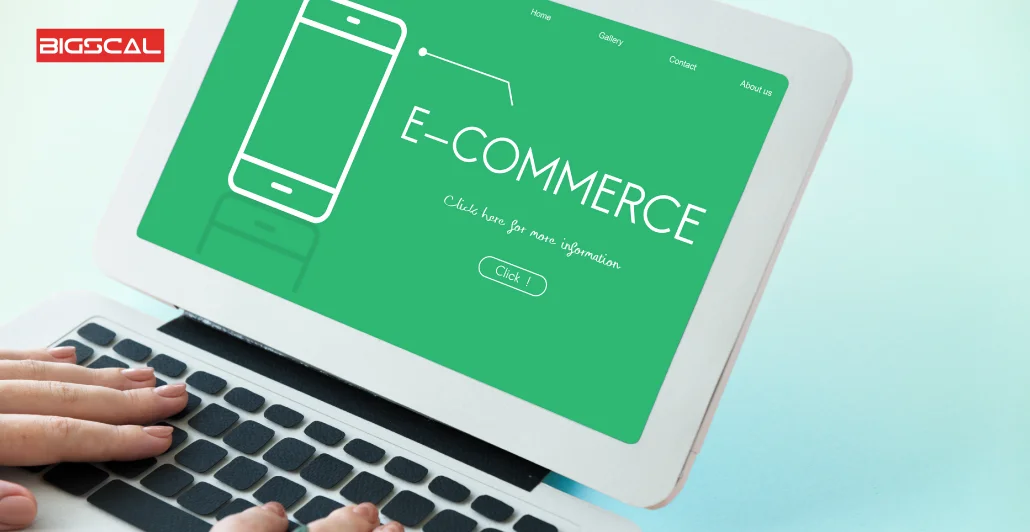 Furthermore, e-commerce retailers outsource software development to create better user experiences in the areas of website design, payment processing, tracking orders, etc.
Online shopping is a major source of revenue for many businesses, so the need for software developers is rising rapidly.
Challenge:
The payment checkout process is really important for online shopping. It's a big challenge for e-commerce businesses to make it easy for people to pay, whether they are in the same country or from a different country.
Solution:
Retailers need software outsourcing for automating their backends and customer service. In order to provide businesses with a seamless logistics service, better inventory management, accurate visitor tracking, consumer behavior analysis, faster checkouts, etc, advanced software is necessary.
Also Read: The Ultimate Guide To ECommerce Software Development And Retail Solutions
8. Edtech
The edtech platform helps teachers manage online classes, track student progress and conduct quizzes. Furthermore, it allows the teacher to deliver lectures, monitor student activity and access their performance easily. It simplifies the process of online education by bringing all necessary features into one place.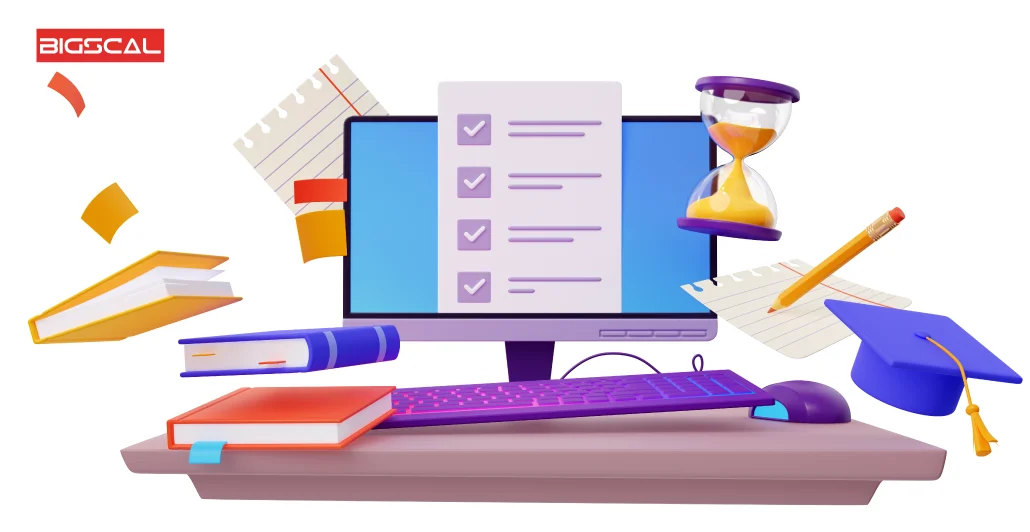 Edtech platforms such as Udemy, Coursera, edX, upgrade, Teachable, etc. are some of the most popular.
Challenge:
As a result of the Coronavirus pandemic, students have been unable to visit schools or colleges. Furthermore, they were greatly disrupted in their studies as a result.
UNESCO estimates that over 750 million children and youths stayed at home due to the Coronavirus pandemic. There is one student out of five who is unable to attend school.
Solution:
The Edtech industry benefits from software outsourcing in a number of ways. Furthermore, Edtech industries can improve teaching and skill evaluation with e-learning applications and mobility solutions.
As a result of software outsourcing, Edtech now offers constant live chat support, customer support, and mobile apps based on learning.
9. Government projects
The highest level of security and accuracy are essential for government projects. As a result, cybersecurity is the best solution for maintaining the confidentiality of government projects.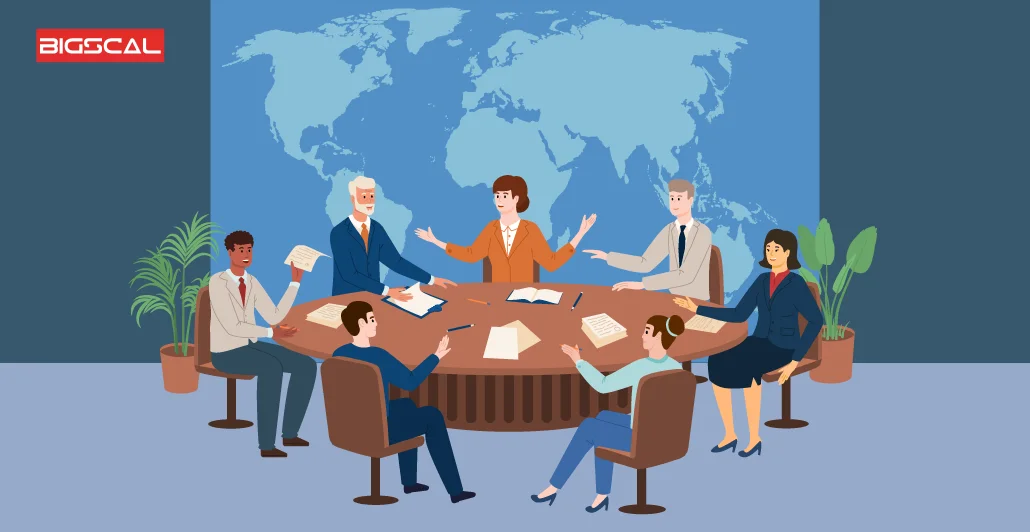 Through digital apps and the Internet of Things (IoT), the government uses software development partners to innovate and upgrade its jurisdiction.
Businesses that implement custom software development can reap many benefits, and it is becoming popular.
Challenge:
The government sector generally manages its projects using the same old and rigid waterfall method. It is unfortunate that waterfall models leave little room for changing priorities and needs throughout a project.
A solution that is ready for the government in a few years will probably already be outdated by then.
Solution:
Governments worldwide are seeking assistance from software development companies to enhance community development and growth. Furthermore, they recognise that technology plays a crucial role in bridging gaps and addressing shortcomings. By collaborating with capable partners, the government aims to leverage software solutions for the betterment of their communities.
10. Oil and Gas
Technology plays a crucial role in the oil and gas industry. Furthermore, it helps to find and extract oil and gas more efficiently, reducing costs and improving safety.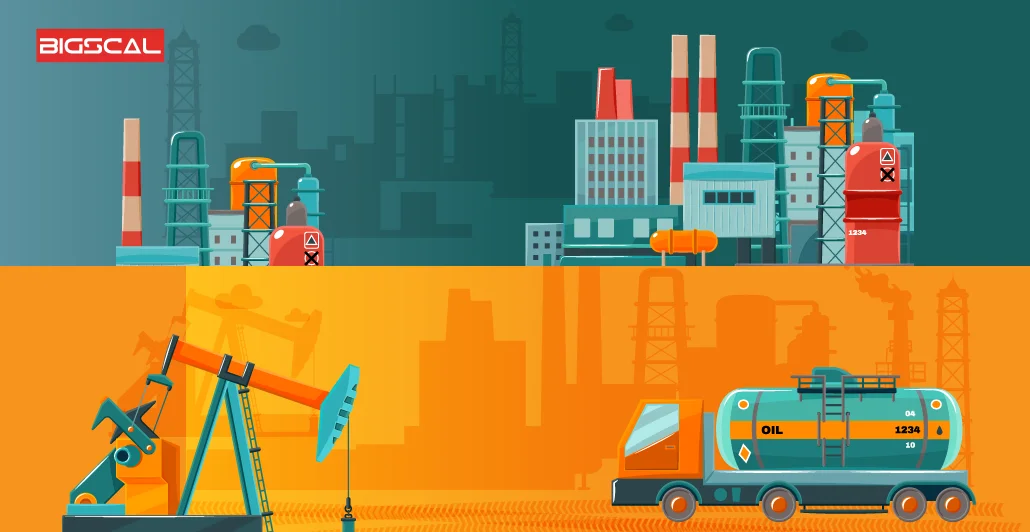 Advanced techniques like seismic imaging, drilling automation and data analytics enable better decision-making and optimize production. Thus, making the industry more sustainable and productive.
Challenges:
The oil and gas industry faces challenges in software development, such as complex workflows, large data volumes and integration of various systems.
Solutions:
Software outsourcing help address these challenges by leveraging specialized expertise and resources.
Outsourcing can provide cost savings by eliminating the need for in-house development needs and enables faster development and deployment of software solutions.
Also, it helps oil and gas companies to focus on their main operations while relying on an outsourcing team to deliver efficient, customized and scalable software solutions.
Conclusion
As a result of globalization and the COVID-19 pandemic, the world has changed significantly. As we live in an increasingly interconnected world, everything is becoming more and more entangled. It is essential to outsource software to stay competitive in a global market and industry that is constantly evolving.
As a result of the above reasons, outsourcing vendors' motivations are gradually changing. Getting quality services from experts is becoming increasingly important to businesses today.
When you need a partner with a wide range of technological capabilities, Bigscal is your best choice. In addition to taking care of your technological advancement, we accelerate your sales, revenue, and overall growth with our software developers.
You can learn more about our Web Development and Mobile App Development services by exploring our website. You can also contact us if you are looking for future-proof software development for your business growth.

FAQ
What is software outsourcing?
Software outsourcing refers to hiring external teams or companies to build software products or provide IT services. Furthermore, software outsourcing allows businesses to assign their software needs to specialized teams sitting in different geographical locations instead of depending upon internal teams.
What are the benefits of software outsourcing?
The benefits of software outsourcing include cost savings, access to specialized expertise, increased efficiency, flexibility in scaling resources and faster time to market for products and services.
What are the verticals of information technology industries?
Some common vertices in finance, healthcare, e-commerce, transportation, education, government entertainment and real-estate etc.
What are the three forms of outsourcing?
The three forms of outsourcing are onshore outsourcing(domestic outsourcing within the same country), offshore outsourcing(outsourcing to a foreign country) and nearshore outsourcing(outsourcing to a neighbouring country).
What are the stages of software outsourcing?
The four stages of software outsourcing are planning and analysis, vendor selection and contract negotiation, project execution and management and post-project evaluation and relationship management.
https://www.bigscal.com/wp-content/uploads/2023/06/Top-10-Industry-Verticals-that-Benefit-From-Software-Outsourcing.png
532
1200
Bharat Godhani
https://bigscal.com/wp-content/uploads/2018/03/bigscal-logo1.png
Bharat Godhani
2023-06-30 10:00:14
2023-06-30 10:48:26
Top 10 Industry Verticals that Benefit From Software Outsourcing